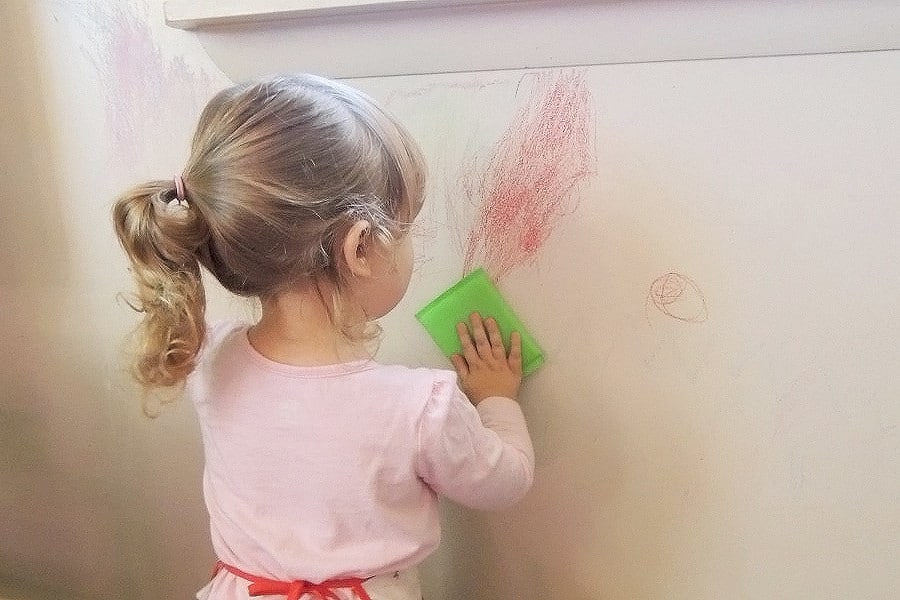 Professional painters all agree that one of the keys to a spectacular paint job is proper preparation. Not only does preparing a room for painting allow for a more professional, clean appearance, but it also protects drips, splatters and accidental painting of other surfaces.
The best place to start is to remove any furniture that you can and store it in another room. If a large couch or piano cannot be easily relocated, then place it in the center of the room and cover it with an old sheet or tarp.
Next, remove pictures from the walls and take out any nails or hooks that held them up. If there any fixtures or decorations that you can safely remove, do so. Otherwise, cover them with plastic and tape the edges where they meet the wall. While you are taping, use the tape to create a clean edge where the wall meets window and door trim.
Protect floors by spreading a sturdy plastic or drop cloth over the whole surface. Use tape to secure it along the edges and corners so that it does not slip away and leave exposed floor. If you have carpet flooring, use wide tape right along the edge, and use a putty knife to tuck the taped carpet under the baseboards.
One step that is often overlooked is removing the wall plates around switches and outlets. Cover the switches and outlets with tape as you paint. If your switches and plates are outdated, now is a great time to replace or upgrade them (but make sure you turn off the power first).
Now you are ready to prepare your walls and begin painting! Have fun!
A quality painting contractor will always spend at least as much time preparing the home for painting as they spend on the painting itself. Interior painting is an art, both enjoyable and challenging. If you want truly spectacular results, a professional painting company like A.G. Williams will be sure to satisfy. We also provide color consultation and color matching services to ensure a picture-perfect redecoration.
A.G. Williams provides exquisite interior painting services to White Plains, Irvington, Briarcliff Manor, Dobbs Ferry, Pleasantville, Old Greenwich, Stamford and all of Westchester, Fairfield, Putnam and Rockland Counties.
Read these tips if you are thinking about hiring a painting contractor.