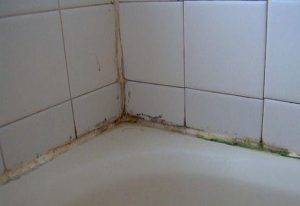 Mildew, a species of fungus, is a common blight in many parts of the home, from gutters and siding to laundry rooms to bathrooms. Because of the consistent dampness and warmth, bathtubs and showers are particularly susceptible to this unwelcome growth. While regular cleaning and drying can help prevent mildew growth, once it has taken hold in the grout caulking bathtubs are difficult. A.G. Williams, a professional painting contractor, has long experience in using caulk to help bathrooms look their best.
Does your bathtub or shower have corners or lines where the grime just never seems to clean out? It is probably mildew, and the best way to remove it is to cut out the old caulk and recaulk the tub using mildew-resistant caulk. This will prevent new mildew growth for a long time.
A.G. Williams, as professional painters, are experts in caulk removal and replacement. Our painters can cut away your mildewed caulk and recaulk your tub/shower surround with mildew-resistant caulk, restoring bright, clean lines and a fresh look to the whole bathroom. While we are at it, we can also inspect the caulking around your sink and vanity, and your baseboards, windows and doors.
Read these tips if you are thinking about hiring a painting contractor.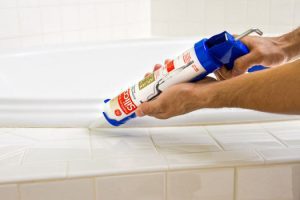 Whenever you are dealing with any kind of fungus, be it mildew, mold or mushroom, painting contractors recommend dealing with the problem as soon as possible. The longer it grows unhindered, the more difficult and expensive it is to remove, and the more damage it can do. Mildew can also create health concerns if left unchecked.
Painting fine homes and businesses across New York and Connecticut, A.G. Williams is a professional painting company. We serve Westchester County and Fairfield County as well as Larchmont, Harrison, Rye, Mamaroneck, North Stamford, Darien, New Canaan and more.