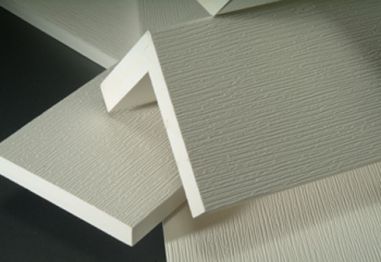 When exterior woodwork is damaged and needs replacing, one great option for completing the repair is PVC trim. Azek is the most prominent brand name in the world of PVC trim at this time. This type of material presents several significant benefits for homeowners, and is definitely worth considering when replacing rotten wood.
PVC trim can be cut and shaped in any way that wood can be, and it is also paintable to match the rest of your home. In fact, it functions like wood visually and practically, with one important difference: PVC will never rot!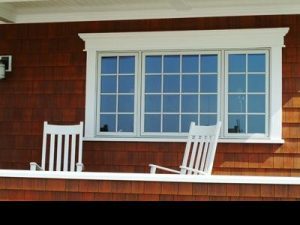 Besides being waterproof and incapable of rotting, Azek and other PVC trims will not allow damage from termites, carpenter bees or other woodboring insects, and it is naturally antimicrobal and mildew-resistant.
There are two disadvantages to using Azek that stop some people from using it. First, as a manufactured material, it lacks some of the natural charm that many people admire in the grain and knots of real wood. Also, PVC trim costs more than natural lumber, so the cost of switching over can be prohibitive to some. An easy solution for this is to use Azek on an as-needed basis, gradually replacing rotted wood with PVC one or two pieces at a time when wood becomes damaged.
A.G. Williams, a painting contractor and carpentry company serving New York and Connecticut, is experienced and knowledgeable with all kinds of exterior home repair issues. We would be happy to answer any questions you might have, including giving you a free estimate for reparing your damaged wood with Azek and/or repainting your home exterior. We serve Larchmont, Edgemont, Armonk, Cos Cob, North Stamford and the surrounding counties.
Read these tips if you are thinking about hiring a painting contractor.