With a tradition of painting going back more than 100 years, A.G. Williams is well known for excellent quality and painting services. What many of our local clients do not realize, however, is that we also provide fine carpentry and remodeling services.
One of our services that homeowners usually don't expect to need is renovations for elderly or disabled family members. Age, accident and infirmity can catch us off guard, and suddenly we need a wheelchair ramp, widened doors, an easy-access shower and additional handrails. Whatever modification you may need in your home, A.G. Williams is ready to help.
Wheelchair access: When a family member is in a wheelchair, we suddenly become aware of how hard it is to navigate the home. The kitchen island is too near the wall, or the doors aren't wide enough, or there is not enough space to turn around in the bathroom. Or maybe your main entry has stairs, and you need a ramp to enter the house. A.G. Williams can build wheelchair ramps, modify kitchens, expand bathrooms and help you create a navigable floor plan.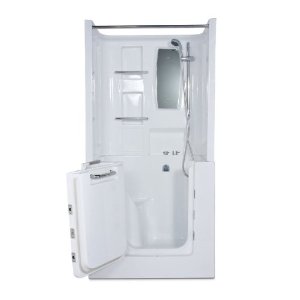 Fall prevention: For those already struggling with limited mobility, a fall is the last thing you need. Help protect your family members with additional safety railings in key areas of the home.
Augment your bathroom with hand rails, a walk-in tub and a handheld shower head. Add safety rails or handles to any area of the home where falls are likely to occur.
When your family is helping an aged or disabled loved one, the last thing you want is the headache of a crummy contractor. Trust A.G. Williams to complete your renovation projects with professionalism and craftsmanship. We serve Larchmont, Scarsdale, Dobbs Ferry, Yorktown, Old Greenwich, New Canaan and the nearby areas in Connecticut and New York.
Read these tips if you are thinking about hiring a painting contractor.