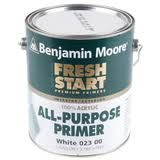 When painting your home interior, it can be tempting to skip any unnecessary steps. We also know that in the long run, we'll be happier with the results if we do the job right. With these two considerations in mind, should we use primer before we paint the interior of a house? The simplest and most direct answer is, maybe!

When Can I Skip Priming?
If your current paint is in good shape and you are not changing the color drastically, you usually do not need a primer when you paint your home interior. What should you look for? You can skip the primer if your interior paint meets all of the following criteria:
> The current paint is not peeling, flaking, cracking or failing in any way
> There are no major stains
> You are going from a lighter color to a darker color, or keeping the same color
> There are no patches of repaired or bare drywall, wood or plaster
If your paint is failing, you will need to sand or scrape off any affected areas, and then use a quality interior primer before painting the walls.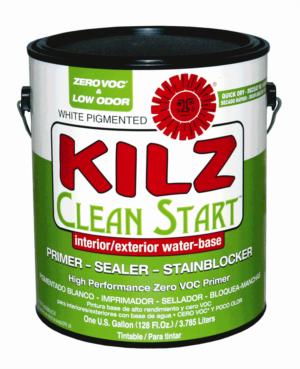 If you have smoke damage, oil stains or other surface discoloration that will not wash off, it is important to use a specifically designed stain blocking primer, such as Kilz or Zinsser.
If you are changing color significantly with your new paint job, ask your paint store to tint the interior primer to a partial shade of your topcoat. This is a cheaper way to get the color close to what you want, so that you can use fewer topcoats.
If you have repaired any drywall or plaster damage (which you should always do before you paint), make sure to use a primer to coat the affected areas before you paint. Otherwise, the new paint will soak into the patched areas and the repairs will show through. The same will happen with any bare wood.
As an expert residential painting company, A.G. Williams takes pride in doing every job with careful attention to each step and stage. This includes proper use of primers in any situation that calls for them. We don't cut corners, so you will always be happy with our results! We serve Mamaroneck, White Plains, Cos Cob, Briarcliff Manor, Armonk, Irvington and all the nearby cities and towns.