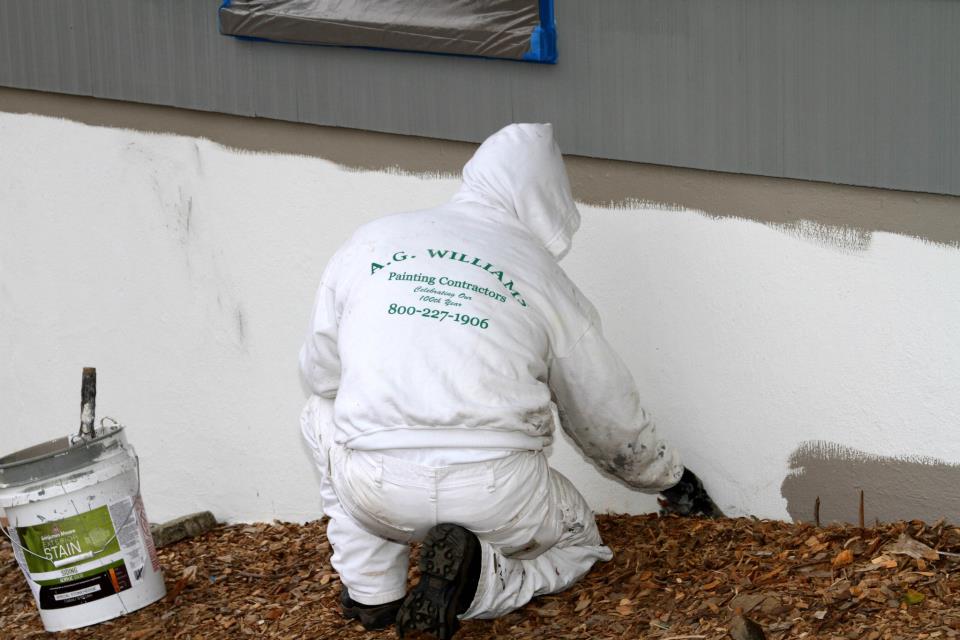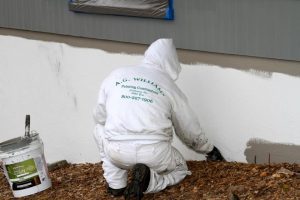 A recent painting project we completed was a grayish house in Dobbs Ferry. This house has a combination of grooved cedar shingles on the front of the house, but cement shingle on the three other sides of the house. It also has a stucco foundation and a cedar deck.
We started the project by power-washing the home, next we prepared it by sanding, caulking and priming. We worked with the customer on coordinating a color scheme that would transform the home's appearance from old to new. Then we painted the main body of the home with Benjamin Moore Chelsea Grey HC-168. For the trim on the house and garage doors we used Terratone to match the existing color, for the door trim we used Sherwin Williams Griffin 7026. For the two window overhangs, windows, bay window and home front we used Sherwin Williams Pure White 7005.
We used a Sherwin Williams alkyd primer on the cedar shingles, but a Sherwin Williams acrylic primer on the cement shingles for better adhesion. We primed the stucco foundation with a Sherwin Williams masonry primer. All the finish coatings were low-luster Sherwin Williams acrylic finish paint.
The customer was kind enough to let us paint the garage interior at the same time as the exterior, and we were able to do this on rainy days to keep our crew working. For the garage interior, drywall and beams we used Sherwin Williams Pure White 7005, and for concrete portion of the lower wall, poles and door interiors we used Benjamin Moore Chelsea Grey HC-168 matched to the main body of the home.
Claudinei, Carlos and Carlo worked on this house. It took them about two weeks to complete. We are now in the process of staining the deck using Benjamin Moore Arborcoat Solid Stain.