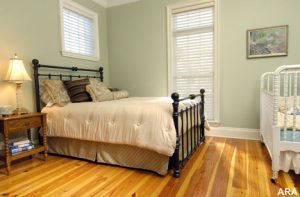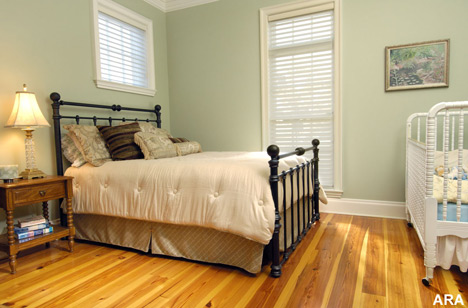 According to Google, one of the most common searches that people make online regarding paint is "What Color Should I Paint My Room?" While there are some questions that a search engine can answer for you in very clear terms (such as, What is the circumference of the earth?), there are other questions that do not have a one-size-fits-all response. And the question of what color you should paint your room is one of those.

As a professional house painting company, we can offer you a few principles that can help you with color selection. We offer professional color consultations, and these are some of the things we commonly address in those meetings:
Is the room visible from other rooms? If it is, you want to make sure you use a color that coordinates very well with the other parts of the house. If the room is more self-contained, you can make a bolder departure from the overall color scheme of the house. You still want to tie it together, though. White trim or some other consistent accent can help keep continuity.
Does the room feel big or small? If the room feels small, you'll want to use lighter colors, and stay with a simpler color scheme, since busy or dark walls feel closer and more confined. But if the room is huge and you want it to feel cozier, use darker, bolder colors. You can also paint the ceiling a darker shade of the wall color for a dramatic, more comfortable closeness.
What is the room being used for? You want to match the color of the room with its use. For example, blue inhibits appetite, so it is not usually a good dining room color. But blue also promotes calm, and it makes a good bedroom color. Yellow is cheerful and airy, making a good color for a social space like the living room, but possibly too distracting for an office or study area.
Do you plan to sell the house soon? If so, stick with neutral colors. Use grayish shades of blue, or else pleasant grays and tans. These are proven to be helpful when preparing to sell a house. Don't do anything too unique if you want to appeal to as many buyers as possible.
Do you have any furniture or rugs that you want to coordinate with? You can choose a minor accent color from a rug or couch, or even a vase or painting, and use it as the main wall color, or as an accent wall.
What do you like? Remember, it's you who is going to live with this! When you are in other people's homes, take note of what you like or don't like. Look at online sites such as Pinterest or Houzz. Browse photos and select ideas that grab your attention.
Ask a professional. When you consider the cost of a paint job, and the length of time you'll be staring at those colors, the cost of a professional color consultation is very worthwhile.
Read these tips if you are thinking about hiring a painting contractor.
We can advise you on how various colors will work together, how the lighting will affect the shades, and many more factors. You can trust us to help you get your house looking just the way you want it!
A.G. Williams Painting has been providing professional house painting services in New York and Connecticut for several generations. With a solid reputation for excellent customer service and fantastic painting, we can be trusted to do great things with your home. If you have any questions, or if you would like to schedule a free estimate, we would love to speak with you. Give us a call!
Serving White Plains, Larchmont, Rye, Harrison, Pelham, Scarsdale and the surrounding areas, A.G. Williams is a great choice for interior house painting.