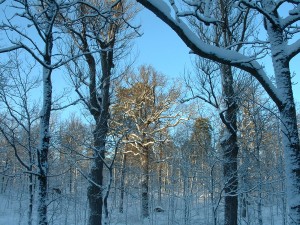 As much as you might not like to think about it, winter is right around the corner. For now you can enjoy the season's transitions, and the little bit of a cooler snap that's sneaking its way into the air. But before you know it, the cold will be here to stay.
Is your home ready to be buttoned up for the season? With safety, efficiency, and preparedness in mind, we have put together a few ideas to help you prepare.
Is Your Home Ready for Winter?
Clean your gutters – Gutters, since they're out of sight, often can be out of mind. Making sure they are clear and ready for service, however, is a great time investment! What seem like harmless piles of leaves and pine needles now will soon become frozen walls, trapping ice and snow while preventing drainage.

Check for drafts – We live in a time that is putting more of a focus on energy-saving tactics and efficiency than ever before, and that's great! Here's a simple idea to help you conserve your heat this winter: using a lit candle or incense stick, carefully watch the flame for drafts around door and window frames. There are a lot of great options for sealing leaky spots under doors, such as door sweeps. For windows, you might consider investing in caulk.

Make sure your heating system is functional – You might not give your heating system a thought until you need it. In the event that there is an issue that arose over the warmer months, it's wise to try it out beforehand and make sure that all is well. This can include testing the furnace or making sure that the chimney is clean and in safe condition.

Check your alarms – There is never a bad time of year to make sure your smoke and carbon monoxide detectors are working, but there is never a better time than before your windows and doors will be shut and sealed.
Do You Have a Painting Project in Mind This Winter?
Another fun idea to make the most of the colder months is to turn an eye to your interior paint, design, and styling. If you have a home improvement project in mind, we hope you might contact us at A.G. Williams Painting Company! We offer a wide variety of quality painting services and would love to help in any way we can.