With the school year drawing to a close over the next month or so, the time will be coming soon for rethinking and refreshing your classroom's interior paint. This holds huge opportunity for not only adding a little new style, but also for choosing colors that can have a real, tangible impact on your students.
How, you might ask? Well, we've discussed the power of color psychology before as a way to elevate moods, increase enthusiasm, etc. This concept also can be creatively harnessed to assist your goals in an educational environment as well!
Elevating Energy with Color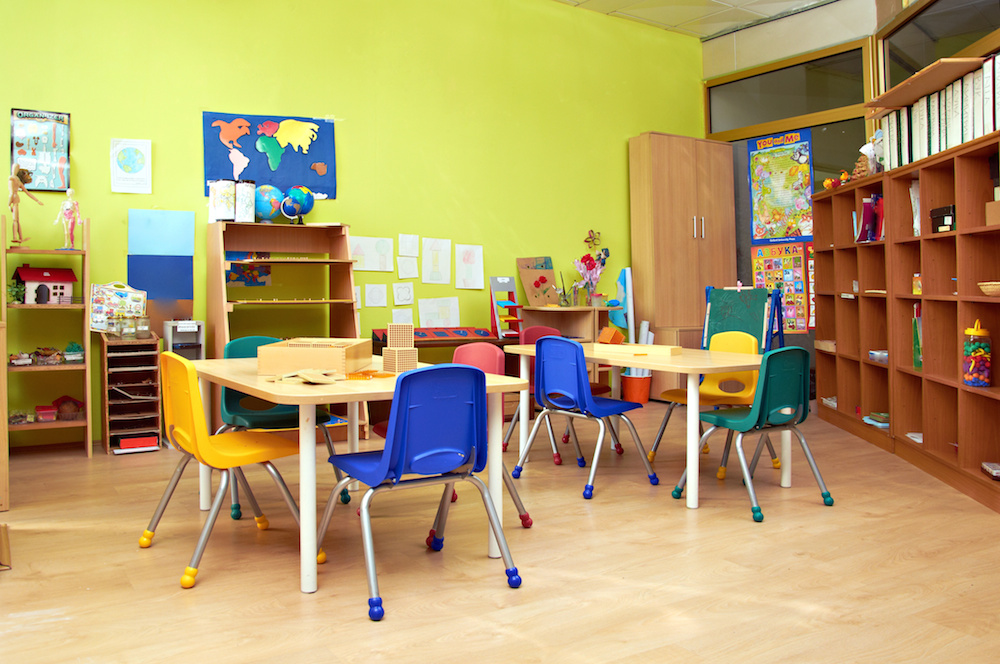 The key is to really consider the purpose of your space. If you need more enthusiasm injected into the room, try choosing more energetic colors. Reds, oranges, and yellows are all high-energy, but it is important to not overdo it. Red has actually been shown to increase heart rates!
So, perhaps limiting these colors to accent walls or other localized areas would be a good strategy.
Calming Colors
If you would like to bring things down a notch, perhaps for a study hall space or another area where a quiet, subdued atmosphere is the goal, try calming colors like blue, grey, and soft green. Earthy, natural hues are all relaxing too. And, from a stylistic standpoint, they also are very popular.
Do You Need a Professional, Commercial Painter?
The A.G. Williams Painting Company has been proudly providing top-quality painting services for over a century. If we can help you with your next interior or exterior project, why not give us call? It would be a pleasure to serve you!