One thing that a lot of homeowners overlook about exterior paint is the fact that it isn't just there for style. That may be a huge part of it (who doesn't love the gleam of freshly-applied, beautiful colors?), but it isn't the whole story.
Your exterior paint also plays a crucial role as the first line of defense for your home, protecting your surfaces from weather and decay. Because of that, it's incredibly important to make quality paint coverage a priority so that there are no chinks in the armor.
It was our pleasure to recently paint a client's home in Norwalk, CT. When we left, the property looked like this: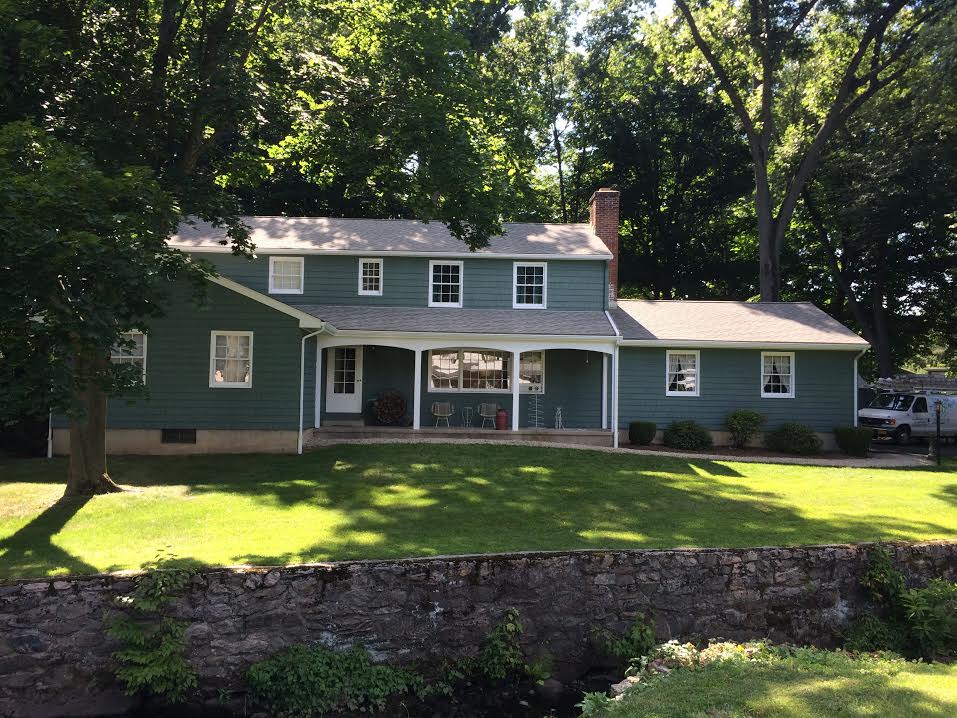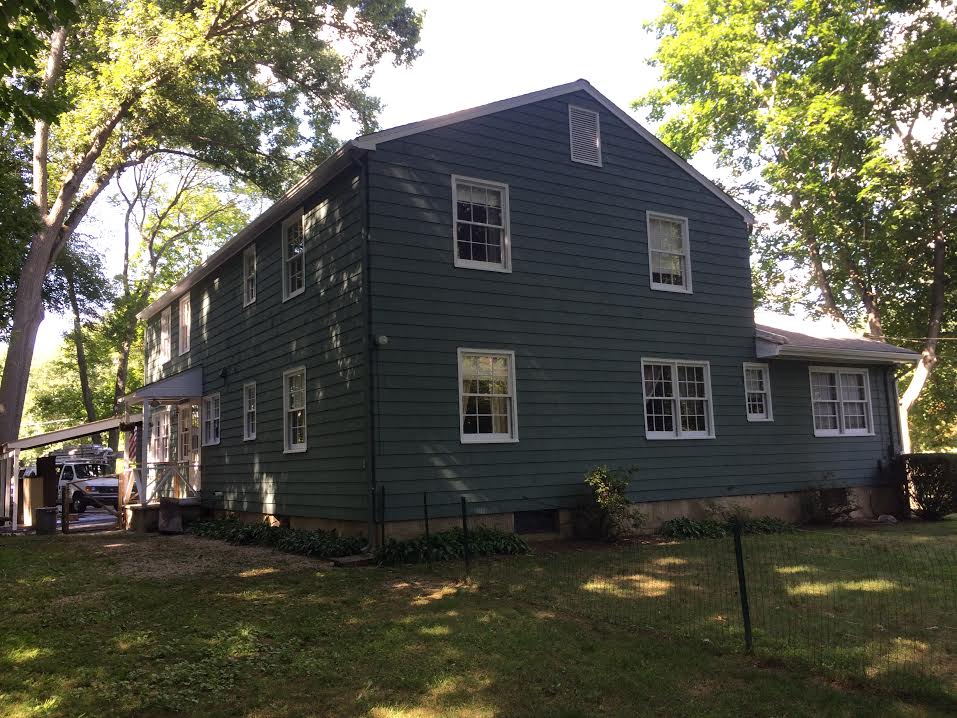 But this certainly was not how we found it! In fact, take a look at the photos below. As you can see, the surfaces were in rough shape, peeling back and leaving the siding exposed.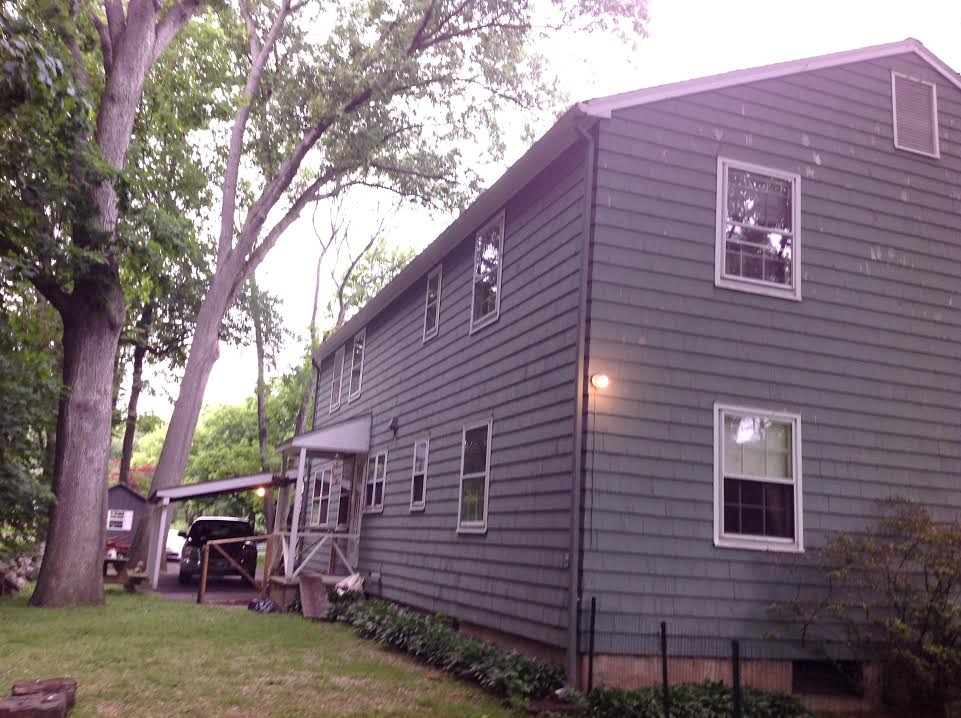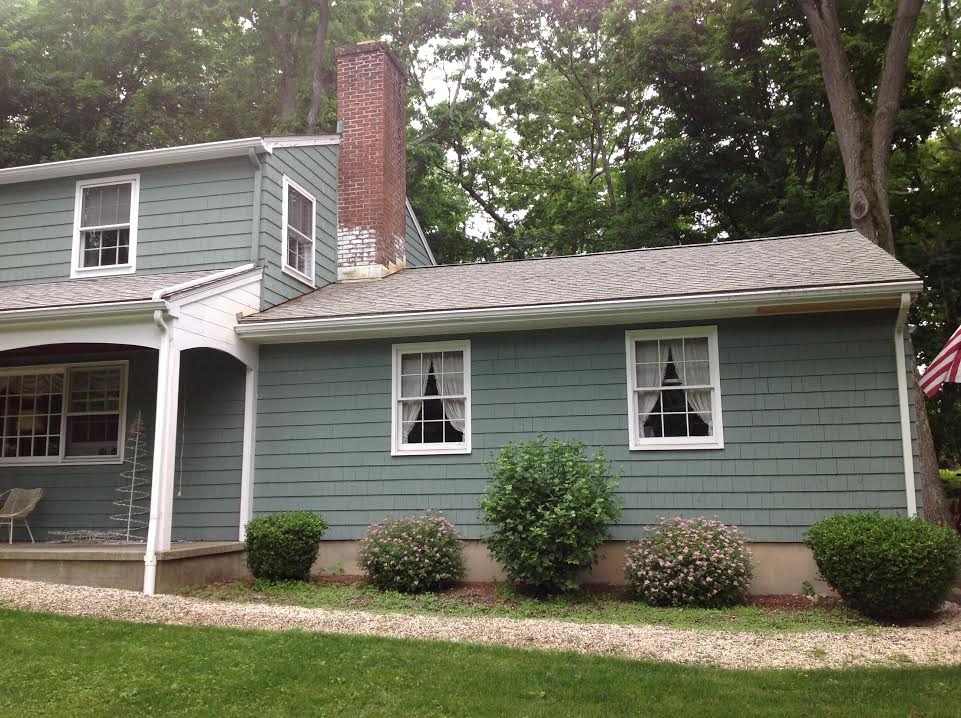 Led by one of our crew leaders, Antonio, our team got to work.
Starting with Careful Surface Preparation
First, we pressure washed the siding as a way to rinse away any debris or contaminants. For more about this process, be sure to take a look at our previous article: Will Pressure Washing Damage My Westchester County Home?
We then scraped the peeling paint and sanded to a fine edge. This helps to create a fresh, receptive surface for the new paint, contributing to a longer-lasting finish.
We re-puttied the older, 6-over-6 windows.
Our primer of choice was Benjamin Moore's 094 alkyd penetrating primer
We also used Benjamin Moore products for the topcoat, including Benjamin Moore Regal Select acrylic finish paints (MoorGard on the body and MoorGlo on the trim and windows).
The color we used needed to be specifically matched to the existing color, and pre-approved by our client. We were happy to make sure that the home's style was simply refreshed, and not changed.
In total, this project took us two weeks to complete. Great work, Antonio and team!
Nothing Brightens a Home Like New Exterior Paint!
If you have any questions at all, please don't hesitate to give us a call at A.G. Williams Painting Company. It would be our pleasure to help however we can.