Have you ever seen a home with cedar siding?
They're absolutely beautiful. Well, we should say that they can be beautiful. Just like with any home, routine cleaning and exterior maintenance is the key to keeping a fresh look.
We had the opportunity recently to help a client in Ossining bring their home back from a rough and weathered condition to simply stunning. Join us for a closer look!
Erasing 10 Years of Mold, Mildew, and Discoloration
When we arrived, this home's cedar siding was bearing the marks of 10 years without any care. This meant that we were dealing with embedded dirt, mold, mildew, and the resulting dark, discolored portions of wood.
You can see the "before" photos below:
We began with a thorough, heavy power wash. For more information about this process, be sure to take a look at our recent article here. We then lightly sanded any rough areas.
Staining a Home with Cedar Siding
As a stain basecoat, we used Sikkens' Cetol 1 on any faded areas, including around the window trim and doors. Next, we applied Sikkens' Cetol 23, only using two coats over those areas where the coating of Cetol 1 had not faded.
The result is a beautiful, enduring finish that will protect this home well for years to come. And, as an added benefit to our client, it only requires routine maintenance/power washing to have a long and effective life.
What do you think of how it turned out?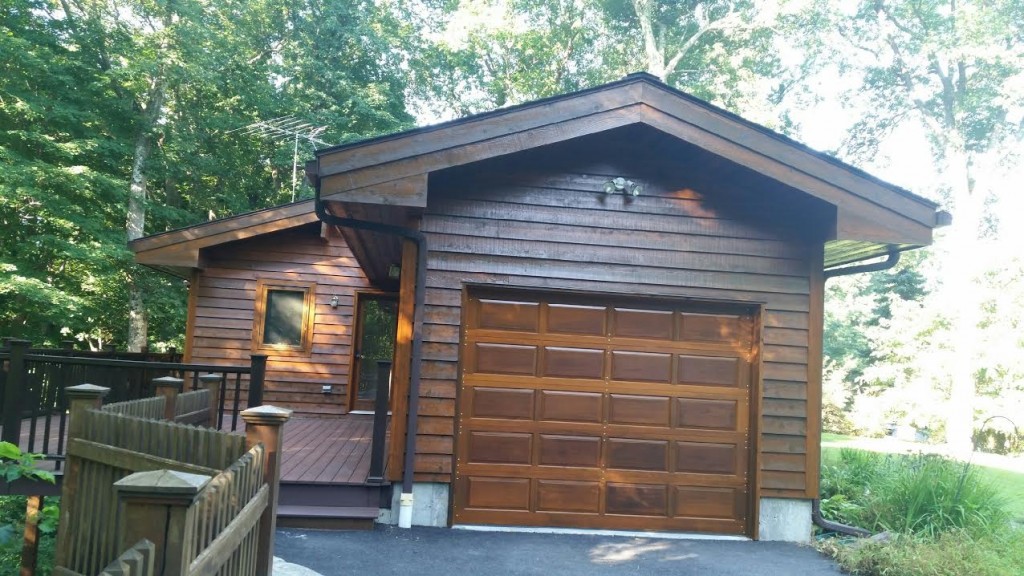 Do You Have Exterior Painting, Staining, or Maintenance Questions?
The A.G. Williams Painting team can help! Please don't hesitate to contact us today to discuss your project goals and ideas.