The kitchen is enjoying its place as one of the most celebrated rooms in the modern home. Why? Well, aside from being a central gathering place and the point of intersection for our busy lives, it also offers huge style potential. From countertops to wall colors to customized backsplashes, there are countless ways to express yourself in this unique space.
One of the best ways to make your kitchen your own is through your cabinets, primarily because they dominate so much of the landscape. While classic wood in a variety of finishes still has its rightful place of respect, more and more homeowners today are choosing to paint their cabinets. White is actually one of the most popular color choices, and we can see why: it offers a crisp, clean appearance, and lets other colors (floor, counters, backsplash, etc.) be highlighted.
It's important to remember, however, that there is a whole world of variety out there. Your kitchen cabinets can be absolutely any color you want, and a walk on the slightly wilder side can yield some stunning results.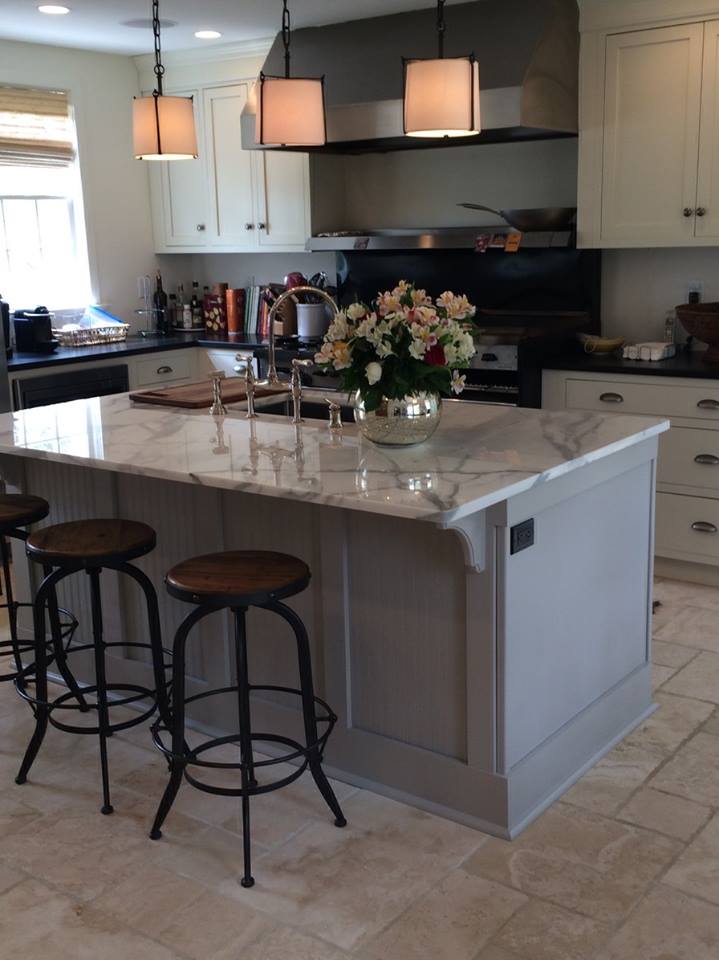 Cabinet Colors That You May Not Have Considered"¦ Yet
Red – While definitely bold, red can work beautifully in a kitchen, creating a vibrant (and hunger-inducing!) atmosphere. Because it's such a strong color, you definitely will need to balance it with complementary accent colors. For more red cabinet tips and examples, be sure to visit HGTV's article: Red Kitchen Cabinets.
Green – We don't mean split peas or Kermit the Frog, but rather a warm, natural green that ties your kitchen to the earth. Not only is this a beautiful, stylish color option, but these soft greens are also shown to promote relaxation and calm. As an example, take a look at this Sage Green kitchen on Houzz.com.
Blue – From pale powder blue to deep, ocean-like shades, blue offers a spectrum of options that can fit your overall style goals. Depending on both the specific shade you pick and the amount of natural light available, lighter accent colors may be needed to add points of brightness. For click-worthy samples and inspiration, visit Better Homes and Gardens' Blue Kitchen Design Ideas.
Black – Does this feel like it would be too dark for your home? You may be surprised. With lighter and brighter features worked in throughout, black creates a strong, bold aesthetic that is simultaneously modern and timeless. It's also important to remember that not all black paint is the color of midnight. There are some options that blur the line between completely black and dark, slate grey.
How About Just a Taste of Color?
If you like lighter and more neutral cabinets but would love to add just a bit of unique color to your kitchen's palette, why not paint only your island something different? This is an awesome way to add a pop of color, almost like painting an accent wall.
Can We Help with Your Interior Painting Project?
Whether it involves your walls, cabinets, or another surface you have in mind, it would be our pleasure to help. Why not contact us at A.G. Williams Painting Company today?