The kitchen has always had the potential to be a source of pride for homeowners, but today this has been taken to a whole new level. We want our kitchens to be stylish and functional, attractive yet also durable. Countertops are pretty and unique, but they also need to be a place where homework is done, items are tossed after a long day, or where we can comfortably lean while chatting with a friend. Floors should be pretty, but also durable, not requiring careful maintenance regimens, and also be able to stand up to the paws and claws of our furry friends.
With this fresh focus on kitchen style and versatility, our focus is also drawn to our cabinets. Stains and more natural looks still have their place of respect, but you also want to be able to enjoy a customized finish that fits your home and personality.
So, with this kitchen climate in mind, this leads us to our primary question: why is cabinet painting so popular?
One of the Best Ways to Transform Your Kitchen
There are several distinct benefits of cabinet painting, but let's focus on one of the biggest first: customizable style. Your options are practically as unlimited as the colors you have to choose from. From more subdued, conservative color schemes to bright and eye-catching, you can drastically transform your kitchen in a relatively short amount of time.
Just as an example, here is a kitchen island that we painted not too long ago. The color was custom-matched to something very specific that our client had in mind.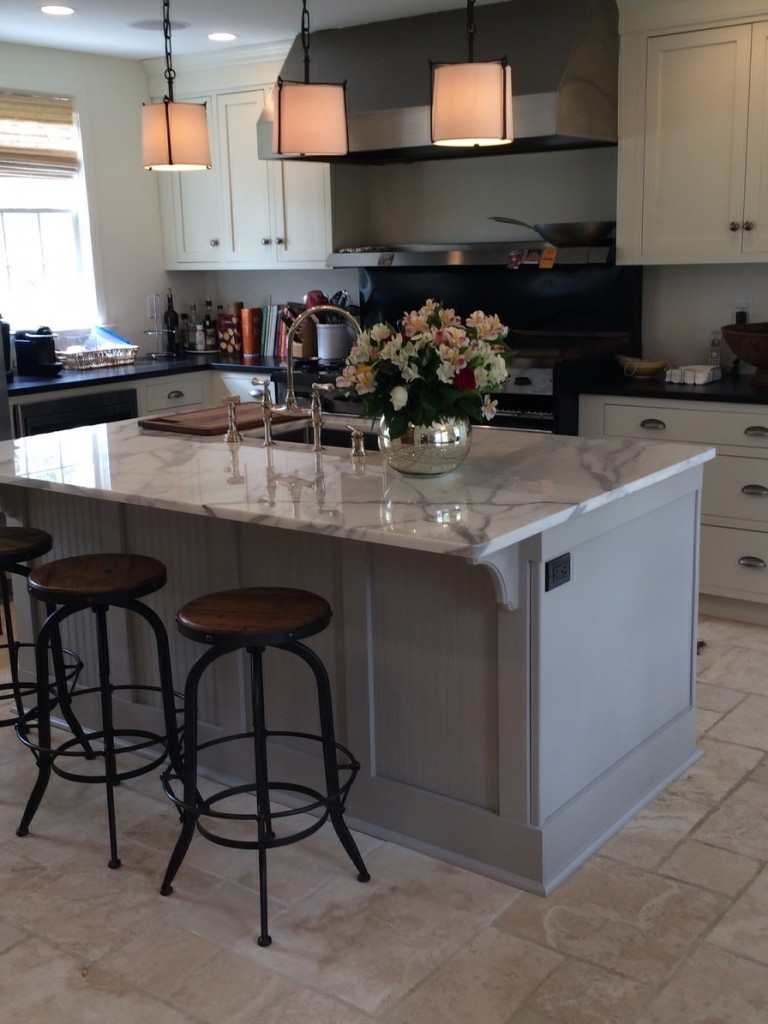 Or, if you like a lighter, brighter style, here is an example of another kitchen painting project we finished.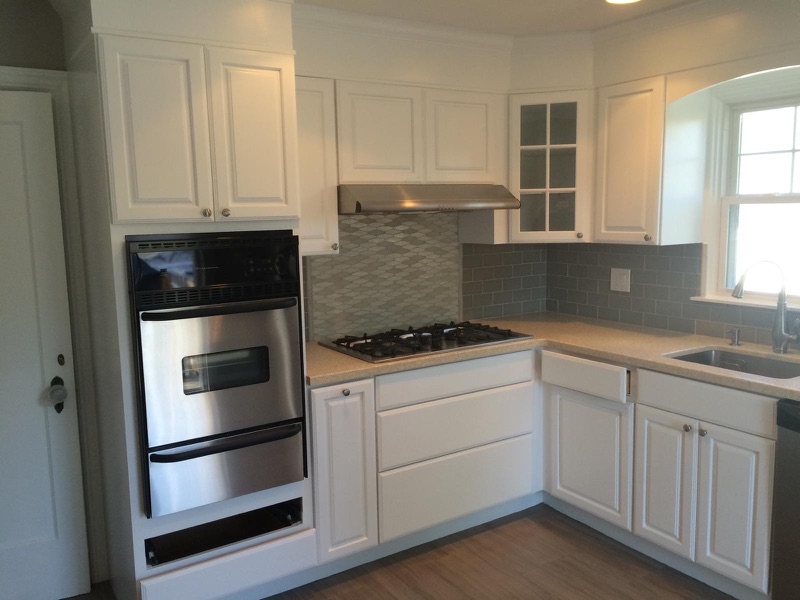 Need a little color inspiration? Take a look at this article that shares a broader idea of the popular cabinet color options out there. And, for a very bright and unique palette, don't miss this particular kitchen.
What Else Makes Cabinet Painting a Quality Option?
Less Invasive – A complete cabinet replacement can be a long project that involves a totally dismantled kitchen. Painting, on the other hand, can be accomplished relatively quickly, especially when handled by an experienced professional painter.
Less Expensive – This is an ideal way to transform your kitchen without paying for new cabinetry and custom carpentry.
Durable Finishes – Paint is stylish, but when the correct products and application procedures are put into place it also is a long-lasting option.
Can We Answer Any of Your Home Painting Questions?
Every project is unique, so we imagine that you have more questions that are specific to your home. If that's the case, why not contact us at A.G. Williams Painting Company today? It would be a pleasure to talk with you.