We love the power exterior paint has to transform a home's appearance. Not only does a fresh coat of paint make your home look its most beautiful, but it also serves as the first line of defense against destructive elements like water, mold, or insects. See how this Westchester home's exterior paint choices resulted in a transformation that is as functional as it is stunning.
Competing Exterior Colors

With brick, stucco, and siding, there were a lot of colors and textures competing for attention on the exterior of this home. More importantly, the original finish of the stucco was degraded and in need of a new coat of paint to seal small cracks that had developed with age. We chose Loxon XP by Sherwin Williams for its special formulation that seals and protects masonry and concrete against cracks and weather damage.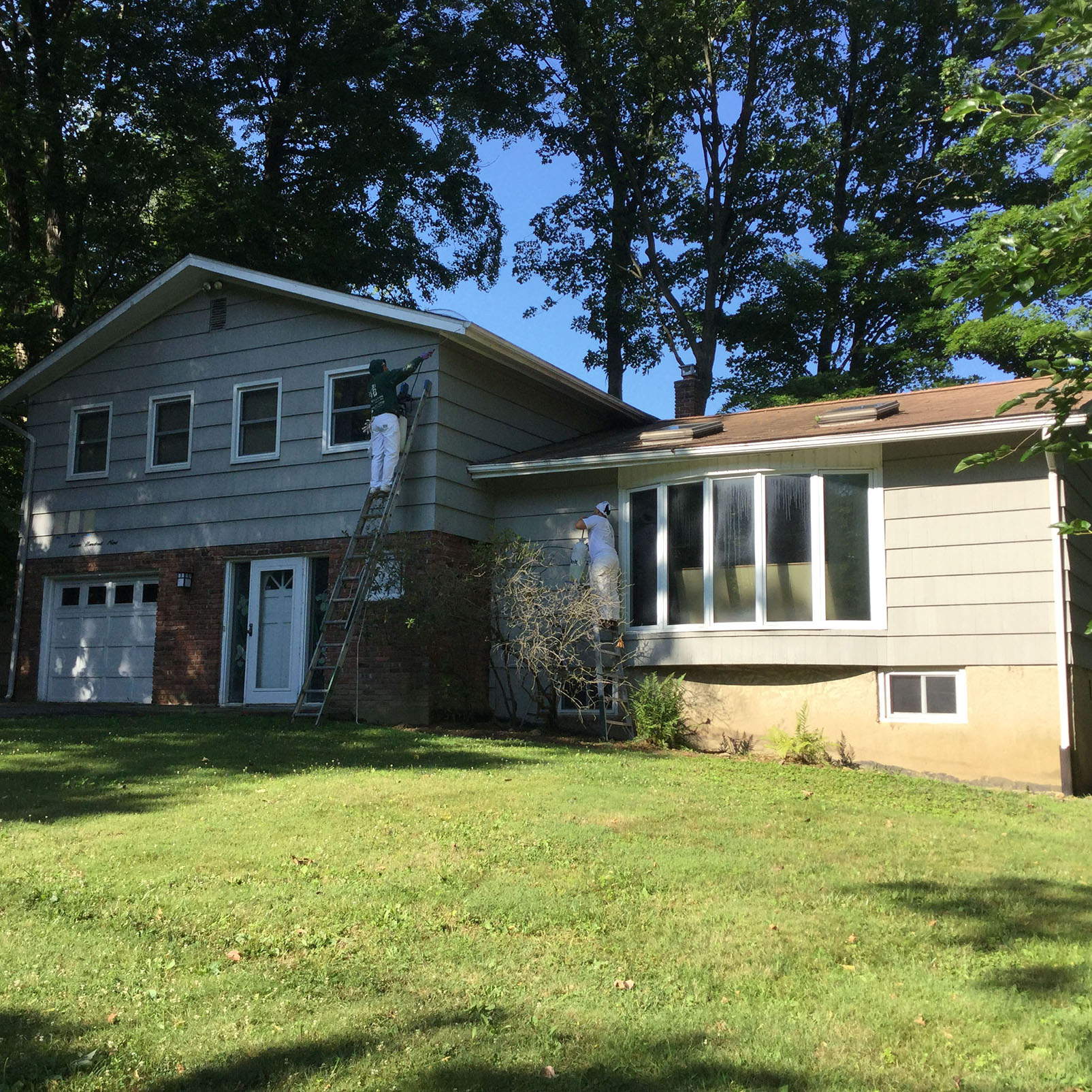 A Refreshed and Cohesive Exterior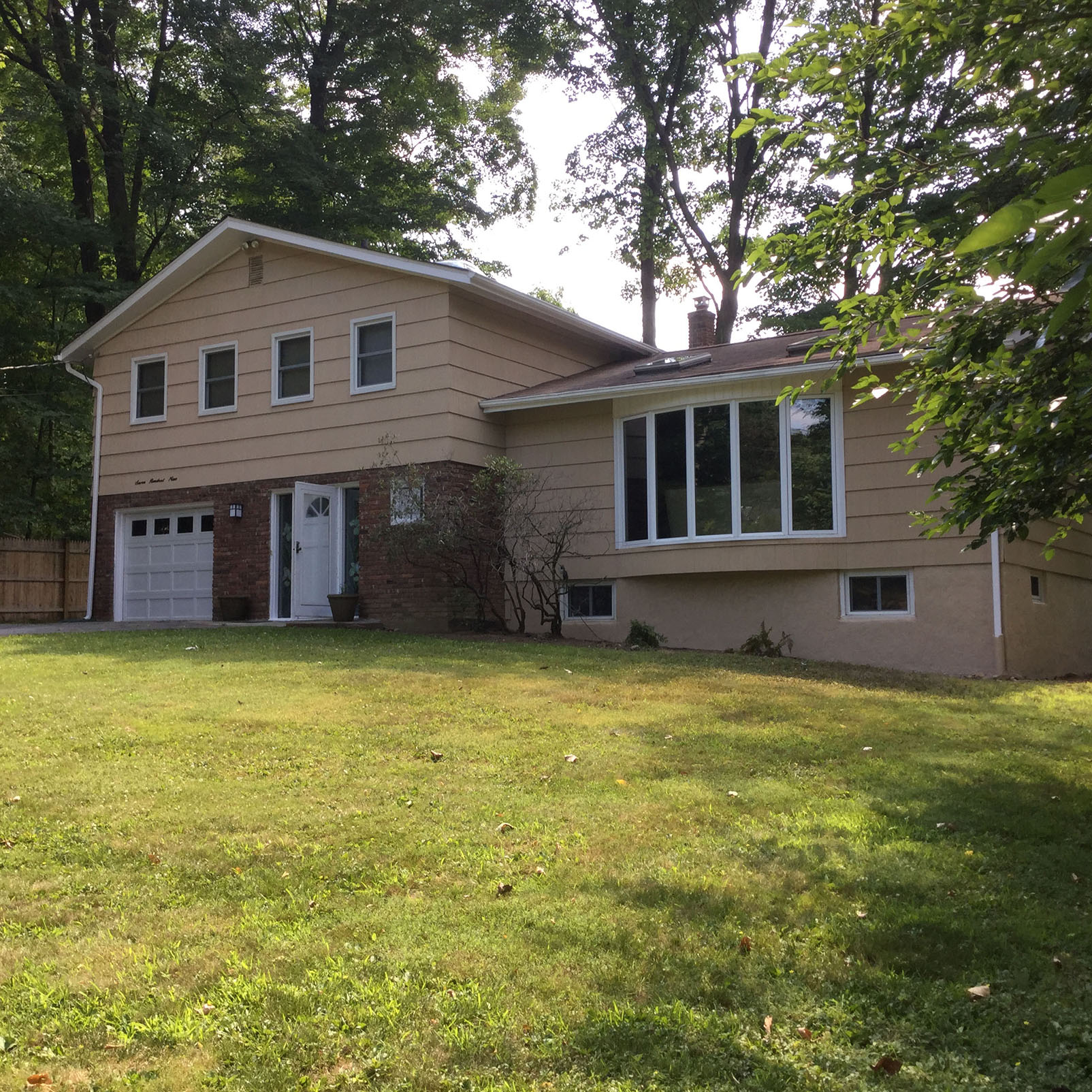 The siding and stucco were both painted in Fairway Oaks by Sherwin Williams with Benjamin Moore Regal Moorgard Low Lustre exterior paint used on the siding for its durability and resistance to mildew and fading. We love how matching the stucco and siding in color made this home look larger and complements the brickwork perfectly.
Is Your Home's Exterior Paint Protecting it from the Elements?
Depending on your home's building materials and the climate you live in, it is a good idea to have the exterior repainted every five to ten years. If you have walls or foundations made of porous materials like stucco, it is especially important to keep them properly sealed against moisture that could work its way into the woodwork of your home.
Do you live in the Westchester area and want to ensure your home's exterior not only looks beautiful but also is protected from the elements? Contact our talented team today, and we will be happy to help you.