One of the best things about interior painting is that a huge update can be created through even relatively small projects. Sure, widespread, comprehensive house painting undeniably transforms, but even the little details can add a fresh new look.
Need an example? How about painting baseboards (and trim)?
Over time baseboards become dull, scuffed, and just generally dingy. A little fresh paint and elbow grease can make your room pop and the whole space feel better and brighter.
As a side note, don't think that your only option is glossy white. Let your creativity shine! For a little inspiration, take a look at these examples of unique trim paint colors.
How Do You Paint Baseboards?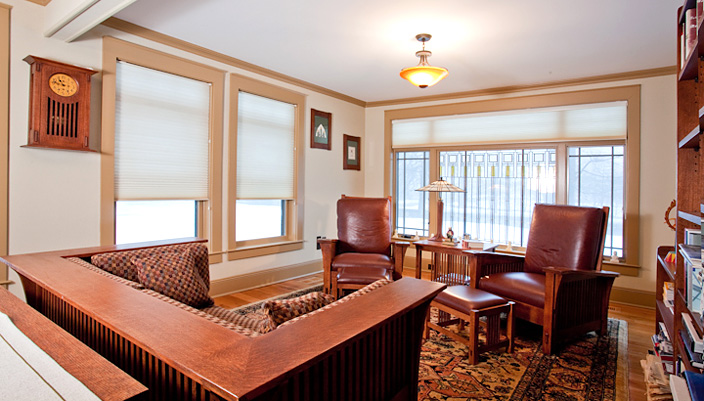 Every great project begins with prep! Holes and damage should be patched and sanded, and the surface should be free of dust and debris. Your home may be sparkly clean, but baseboards still tend to get a little dirty.
Is the surface clean and ready for paint? Then let's get to work.
Assemble Your Tools  – Plastic floor covering, paint brush, painter's tape, and a putty knife.
Tape the Top – Tape above the baseboards, investing the time in smoothing the edges (especially against the top of the baseboard). Precision is key. Don't try to do too much at once; maybe just 3-4 feet at a time until you reach the next wall.
Tape the Bottom – Follow similar steps as you did above, but this time tuck the tape under the baseboard with your putty knife if at all possible.
Secure the Plastic – Run your plastic right up to the tape line under your baseboard, even taping it into place as well if need be. It's worth protecting your floor, especially if you are still building your painting skills.
Application! – A brushed finish is most common/popular, but you also can apply your paint with a small roller or painting pad. If you do use a brush, start with a stripe down the middle, then work to the upper and lower edges. This provides the most control as you apply a smooth, clean finish.
Bonus Tips:
First, don't let paint pool or bead up on your tape. Anything you can do to prevent paint from seeping down between the tape and the surface is valuable – you want to keep those lines clean!
Secondly, remember to peel your tape before the paint dries. If you don't you run the risk of lifting the paint with the tape.
Enjoy the process, and, best of all, enjoy the stylish, defined lines that freshly-painted trim create. It's a satisfying project!