If you're like most of us, the holidays tend to sneak up on you. Suddenly, out of nowhere, it's just about December, there's spring cleaning to do (from last spring), organizational tasks to take on, recipes to find, and guests to plan for.
It's an exciting season, but a busy one. That's for sure.
If an interior painting update is on your to-do list too, we have a few tips to keep in mind as you make the very most of your time.
First, Talk with Your Local Painting Company!
Many homeowners assume that they can't hire a pro on short notice, particularly during this time of year. While it is true that our schedules tend to fill quickly, especially when seasonal special offers are involved, it's still worth contacting your local painter to ask. You might be surprised by their availability, or at least by their willingness to accommodate a last minute need.
Planning Your Home Painting Project When Time Is Short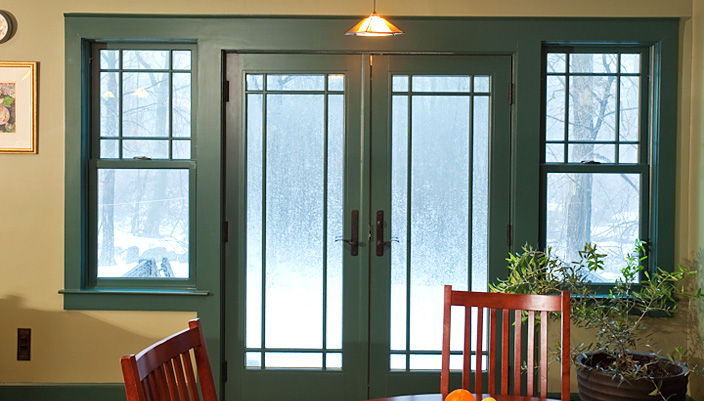 Step 1 – Prioritize Your Goals
Take a deep breath, pour a cup of your favorite hot beverage, and think through what really needs to be done. Making two columns for "needs" vs "wants" can be helpful too as you plan. For example, updating the guest room might be a "want," but painting over that recently repaired section of drywall is definitely a "need."
Step 2 – Develop a Cohesive Palette
If you're painting multiple spaces, the most efficient route to a successful, stylish project is to consider how the colors will flow from room to room. If you're working with a professional, they likely can help you with color selection. If you're working on your own or are just curious about how to develop a cohesive palette, take a look at this article from Houzz.com for some helpful information.
Step 3 – Focus On the Spaces That Matter Most
You know your family better than anyone. So, where will they congregate? Are they living room eaters, dining room diners, or kitchen munchers? Do guest spaces need to be refreshed for overnighters?
Paint where your guests will be!
Step 4 – How's Your Kitchen?
One of the most powerful updates you can complete in your home is cabinet painting or refinishing. This is a cost-effective, fast-paced way to render kitchens and bathrooms in particular almost unrecognizable. For more on the values and benefits, be sure to take a look at this article dedicated to the topic.
Enjoy Your Home Painting Process!
Whatever route you take or timeline you choose, we hope you truly enjoy the transformative fun and power of interior painting. It's a wonderful way to not only create new style and add value, but also to whip up some life and freshness in these colder months.
Happy painting!