Keeping up with the maintenance of a multi-unit housing complex, whether they are condominiums or apartments, can be a daunting task. Between the daily incidental repairs of plumbing and climate control, and the big-ticket items like the roof, a facilities manager has a very full plate. But when you hire A.G. Williams for painting your condominium or apartment complex, your job gets easier!
With over 100 years of painting service in New York and Connecticut, we have built our reputation on uncompromising customer service. If your HOA, condo community or apartment complex needs painting, there are plenty of reasons to trust us with the job…
Why Hire A.G. Williams for Condo or Apartment Painting?
Capacity – We have enough painters and project leaders to work on large-scale commercial painting projects efficiently. Our workforce also gives us the flexibility to respond quickly on smaller painting maintenance jobs at a condo or apartment.
Experience – On every painting job, we bring many years of experience and expertise. As an organization, we have been painting since 1906, and many of our crew leaders have been with us for 20+ years. We know how to manage complex painting jobs, and we do so with safety, with quality, and with good communication.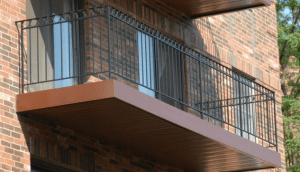 Reliability – Painting a multi-unit housing complex requires organization and staging, and you need a painter who can stick with a schedule to make sure the project flows well. With A.G. Williams, you won't need to micromanage the project; we take responsibility to make sure the painting is completed as agreed, on-budget and on-schedule.
Painting Services for Condos and Apartments
We offer a wide range of commercial painting services for condominiums and apartment complexes, whether you need a complete repaint or minor periodic mantenance.
Interior Painting
Exterior Painting
Painting Metal Rails and Fire Escapes
Deck and Fence Painting
Wallpaper Installation & Removal
Pressure Washing
Trim Painting
Painting Stucco, Wood, Masonry & Vinyl Siding
Carpentry Repair
Drywall & Stucco Repair
Parking Structure Painting
Gutter Cleaning
And More!
A.G. Williams offers commercial and residential painting services in Westchester and Fairfield Counties. In addition to painting condominiums and apartments, we also paint hotels, restaurants, schools, offices, medical facilities, factories, warehouses and other commercial/industrial clients.