Hiring a professional house painter is an important decision. After all, they will be performing important work on what is probably your biggest investment. Even more important, however, is the fact that they will spend several days around your home and family. You want someone you can trust! To that end, here are four questions you can ask your house painter here in New York and Connecticut.
At A.G. Williams, we're not afraid of questions; we have nothing to hide! We want to make sure you are completely comfortable with the trustworthiness and craftsmanship of our house painters. That's why we'll offer our own answers to these questions here:
#1 – Do You Hire Subcontractors for House Painting?
This question is important because it is directly related to the accountability of the painters in your home. If a company uses only their own in-house painters, they have direct control over hiring and training, and they have a continuing relationship with the painters. When a painting company hires subcontractors, their background and training are not known, and if something goes wrong, the subcontractors could be hard to hold responsible.
Here at A.G. Williams, we never hire subcontractors for house painting. You can rest assured that only well-trained and thoroughly-screened painters will be entering your home, and they are directly accountable to us.
#2 – What Is Your Hiring Process Like?
Anyone can claim to be a painter, but that doesn't mean everyone should be trusted with your home. A good hiring process should include a background check and a painting test. With those steps in place, you can be confident in the trustworthiness of the individual, and in his or her painting skills.
Believing this as we do, A.G. Williams incorporates background checks and a painting skill test in our process for hiring new painters.
One aspect of our personnel helps A.G. Williams stand out among local painting companies. Most of our painters have worked for us for 10 years or more! This consistency shows you that our workforce is steady and experienced, and that they like their work.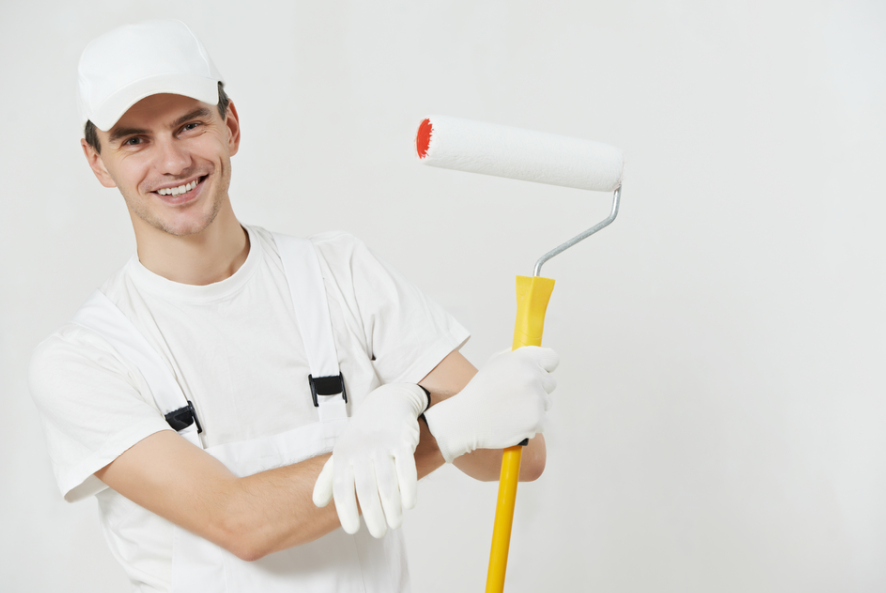 #3 – What Kind of Training Do You Provide for your Painters?
Lifelong learning is an important trait for any well-rounded individual, and no one ever gets to the point where they truly know it all. A reputable house painting contractor should provide a program of regular training, not just for new employees, but for all field personnel. After all, the best of us can forget, and there are always new products and developments to learn about.
When A.G. Williams hires a new house painter, we give him or her thorough training in all aspects of the work. Additionally, the new painter is given a role as a helper until he or she has demonstrated the necessary skill to work in our clients' homes. Beyond this, we provide ongoing training in workplace safety, application techniques, and product information for all our painters, ensuring they are the best they can possibly be.
#4 – Who Is the Contact Person During and After the Project?
Organized and consistent management is vital for a smooth painting process. You need to know who will be scheduling and supervising the work in your home, and who you can talk to if you have questions or concerns. Ideally, there should be a foreman or lead painter for each project.
For our house painting projects, we have a crew leader assigned to each home, plus a field supervisor who oversees the quality and effectiveness of all the painting crews.
More Questions? Feel Free to Ask!
If you live in New York or Connecticut, A.G. Williams would love to provide you with superior house painting services. We serve Westchester and Fairfield counties, offering interior painting, exterior painting, wallpaper removal and installation, kitchen cabinet painting, faux finishing, and color/interior design services. Do you have any questions we didn't answer above? Give us a call or contact us online; we'd love to hear from you!