The year is coming to a close. As you look to the year ahead, home renovations may be in your immediate future. Take a minute to browse our five favorite blog posts from 2018 and get some inspiration for your 2019 projects.
Not all paint jobs are equal. If you are hiring a pro for your next painting project, yu want one who can get the job done right the first time.
Learn about what a good paint job entails, and how you can spot the differences between a quality job, and a mediocre job.
While we gear up to start a new year, your bland kitchen may need a new start as well. Add some spice to your walls with a new color. These delicious colors will have you drooling in no time.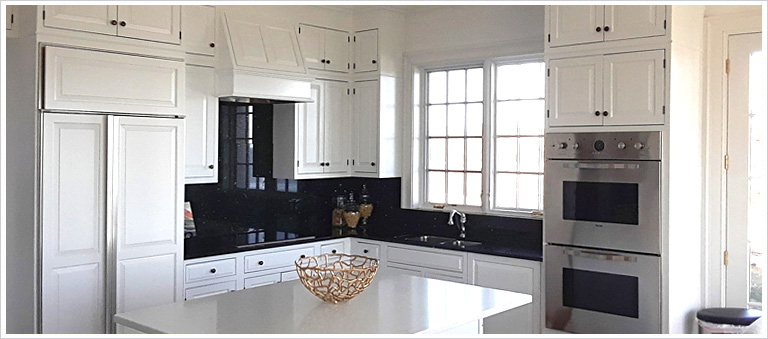 Hiring a professional painter is a big deal. You want to hire the right pro for the job. With the click of a mouse, you can find a dizzying array of painters willing to tackle your project.
How do you know which company to hire? These four questions will help you narrow down your options to the best companies on the market.
It's a homeowners nightmare. You are sitting there, relaxing in your home, when you look up and see a water stain creeping across your ceiling. After the leak has been fixed, the ugly stain remains.
Learn how to properly treat and repaint a water stain. If the job seems to complicated, hire your trusted professional painting team to come restore your walls.
In the Northeast, many of our homes have exposed exterior wood. Whether it is on siding, stairs, decks, windows or door frames, at some point they will all experience rot. Learning how to treat rot correctly will stop the damage from continuing further, while also working to prevent it from recurring.
If these blog posts leave you feeling inspired, why not take a moment to write out your renovation to-do list? Remember, hiring the right pro to help you with your projects can be the difference between a mediocre upgrade, and a WOW project.