Concrete floors are a staple in most homes. Garages, patios, mudrooms and walkways are all often made out of concrete. Too often, this concrete gets stained, chips or becomes slick when it rains.
A.G. Williams offers a 1-Day cement floor coating system to solve these issues. This process seals your garage floor, protecting it against moisture, impact and weather damage.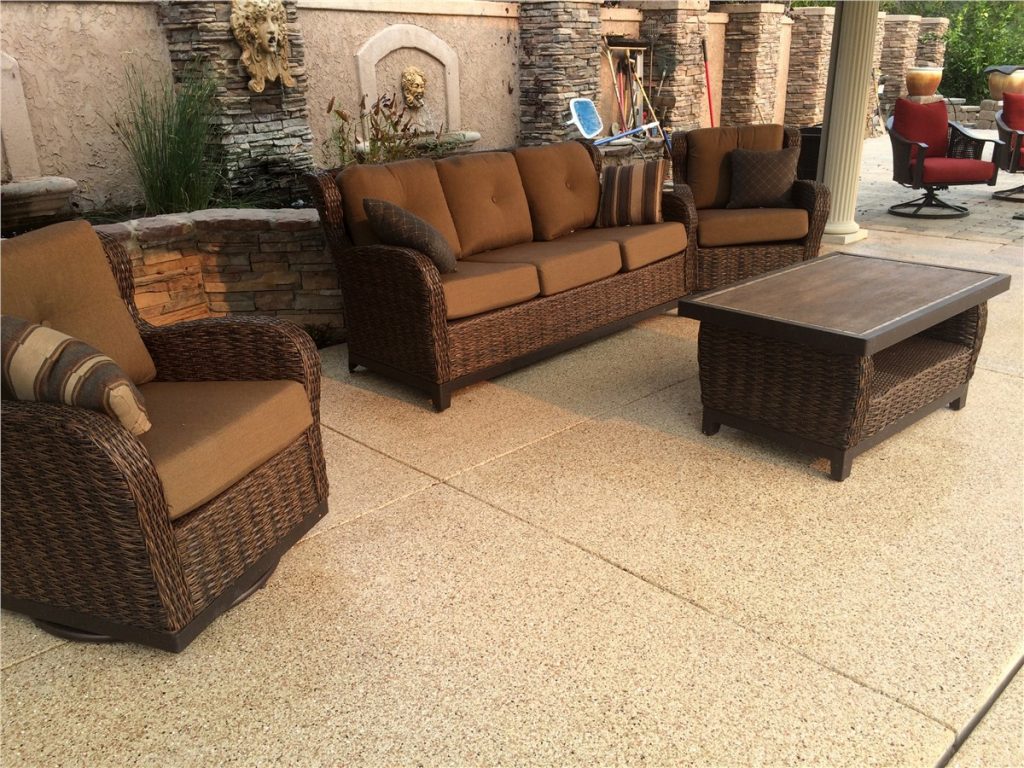 Our 1-Day floor coating offers many improvements to your existing concrete floors:
4x Stronger Than Epoxy

Cleaning Is a Snap

Slip-resistant Surface

Will Not Chip or Peel

1-Day Installation

15-Year Warranty

Diverse colors and finishes are available
Not just another coat of paint!
One of the common questions we get asked is whether or not this coating is paint. The short answer is no. Our Our 1-Day floor coating is a three layer system of polyurea, vinyl chips, and polyaspartic polyurea.
Polyurea is a synthetic polymer. Because of its chemical makeup, polyurea is waterproof, abrasion resistant, and extremely durable.
This three layer process creates a waterproof seal on your floor. This floor coating will never chip and adds traction.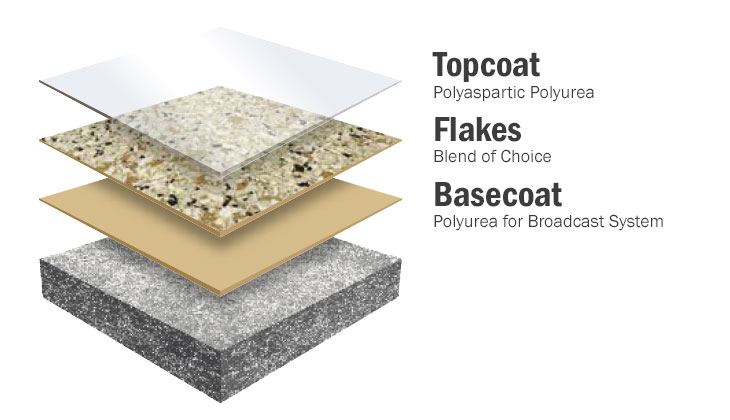 Steps to install
Because this system will seal your floor to create a weather-proof barrier, there are several steps involved to make sure that the coating is properly applied.
Step 1: Prepping the cement
We use special equipment to grind down the cement. This creates a surface that is a receptive profile for the polyurea base.
Step 2: Concrete reconstruction
After the floors are ground smooth, we go back and carefully fix damage to the floors. This includes filling cracks, dips and pits. When the base is poured, your floor will be even to eliminate water puddling.
Step 3: Pouring the basecoat
Penntek's 100% solids, self-priming, pure polyurea basecoat is first mixed, and then carefully applied to the entire surface.
Step 4: Broadcast the chips
This is where the fun begins! We generously broadcast the chip to the basecoat. These vinyl chips come in an array of colors. Let's come up with a unique, custom color combination for your house.
Step 5: Scrape and vacuum
After the chips have been broadcasted, we go back through to scrape and vacuum the entire surface. This process removes any loose or vertical-standing flakes.
Step 6: Roll out the top coat
For the final step, we roll out the UV stable polyaspartic polyurea clear coat. This secures the chips, provides a non-slip surface, and seals the entire floor against moisture and impact damage.
This is truly a 1-Day floor coating system
Our floor coating system can really be applied in just one day. This added level of convenience means that your schedule will not be interrupted.
Transform your garage, patio, pool deck, or driveway and protect your investments. Not only will our coating protect your floor from weather, it is also slip-resistant and looks amazing when completed!