We think that you'll enjoy this snapshot of a recent project that we completed on a home in Briarcliff Manor, NY. We've done many of these floor coatings in garages and basements, but these homeowners took a different route!
Cement on sidewalks and walkways starts to deteriorate after a while. These homeowners decided to protect their walkway by adding a defensive layer against the elements. Plus, they also upgraded their curb appeal at the same time!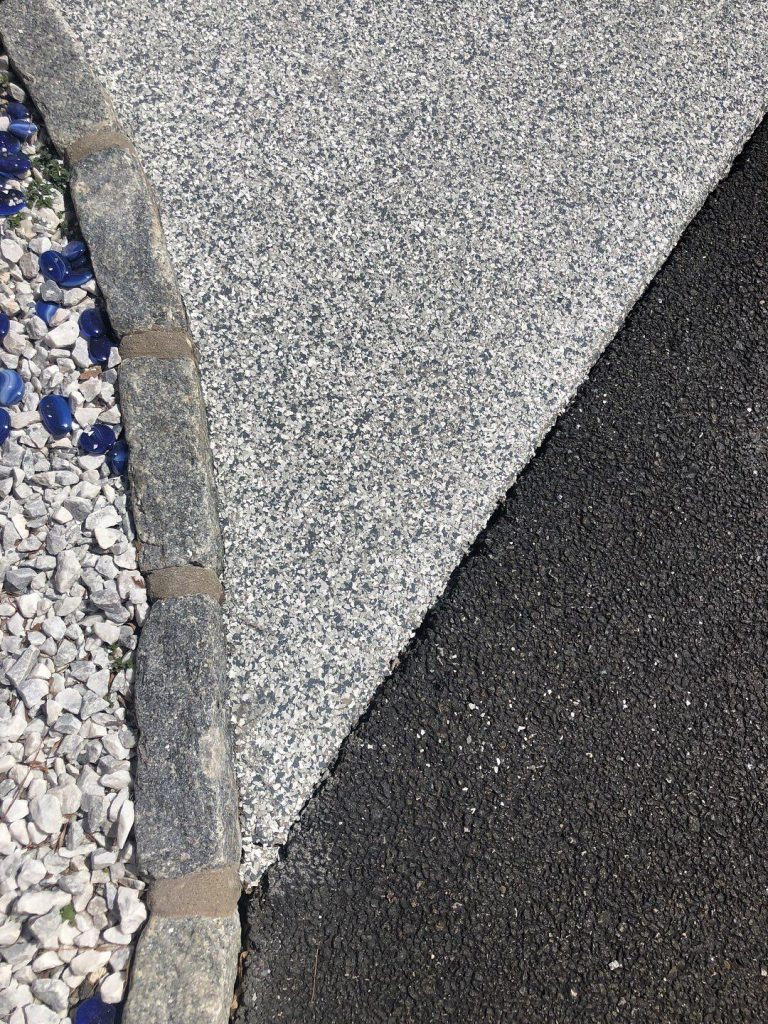 Added protection for your walkways and driveways
Our 1-Day floor coatings are the perfect outdoor solution. Why? This floor coating is UV resistant, and waterproof. Concrete will eventually break down from sun and moisture damage, but this floor coating offers an extra layer of protection against the elements.
This floor coating repels:
Chemicals

Water

Gasoline

Cleaning agents

Hot tires
Driveways and walkways withstand heavy traffic. They are often used when we work on our cars and lawns. Since this polyurea coating is waterproof and does not absorb chemicals, it keeps the cement from becoming compromised.
Another benefit to being waterproof is that cleaning is a snap! All it needs is a simple wipe down.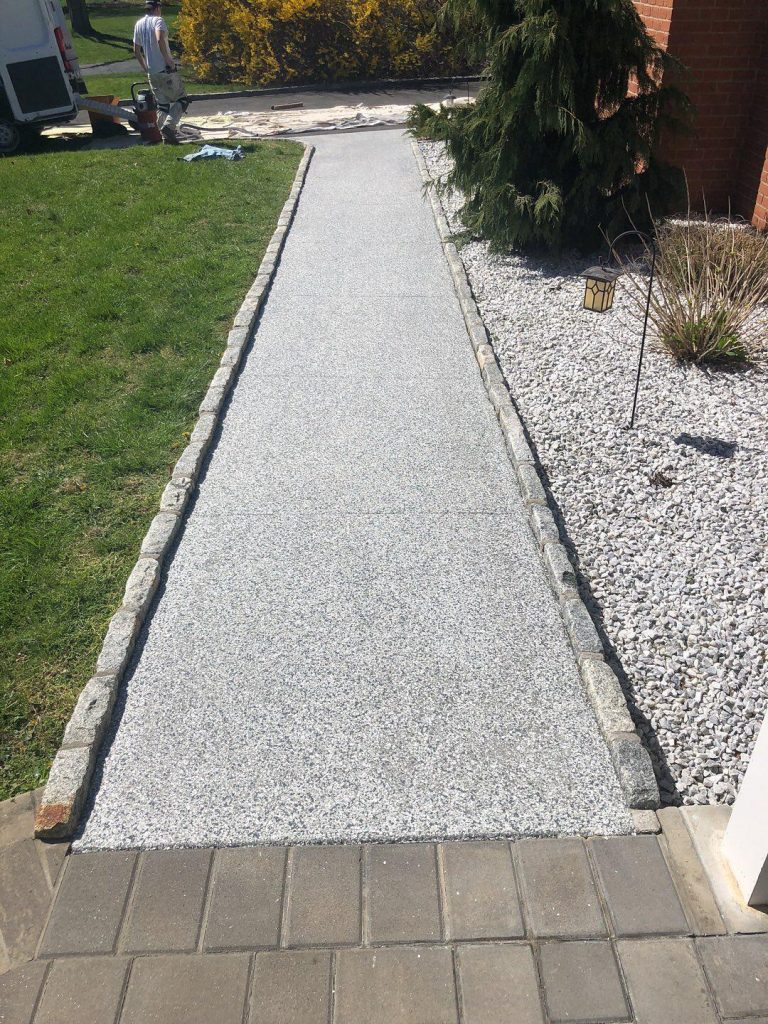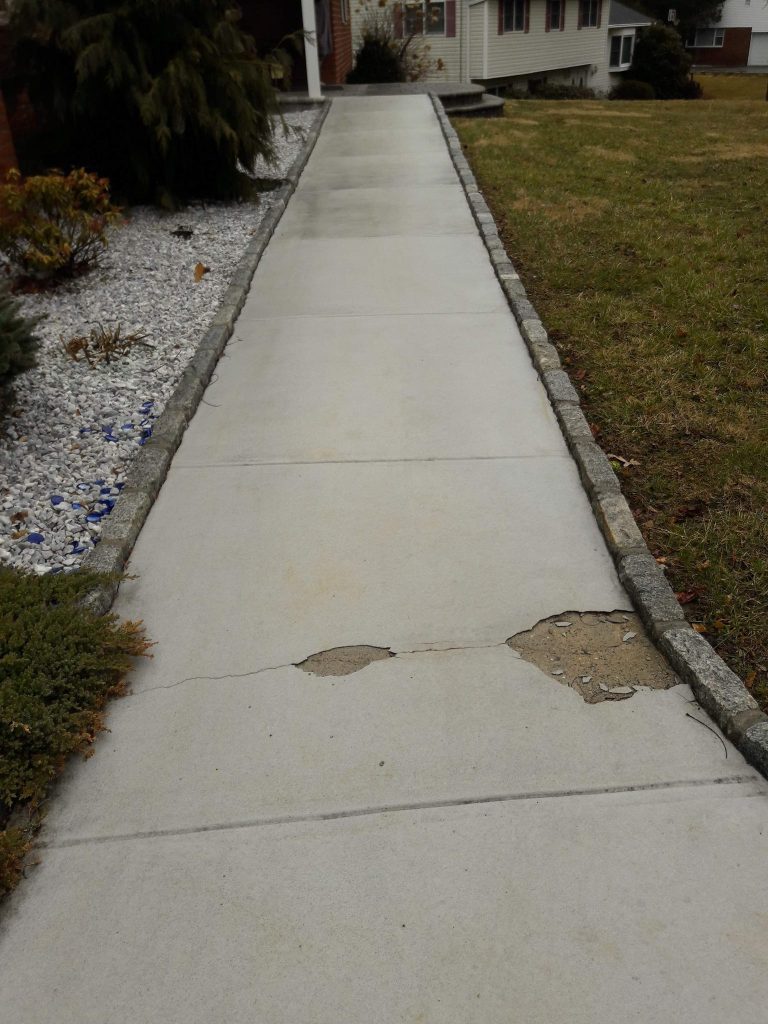 Protect against slips and falls
One of the dangers with cement and epoxy flooring, is that they can become very slippery when wet. This is a huge safety concern.
Our 1-Day floor coatings are slip-resistant, with a texture like an orange peel. This is why we love installing these floor coatings on driveways, walkways and even steps! If you have small children or elderly parents, this is an excellent choice for your home.
New York's first choice for 1-Day Floor Coatings
A.G. Williams Painting has been serving Westchester and Fairfield counties for over 100 years.  The services that has come to define us is no different for our 1-Day floor coating system. This system is perfect for driveways and walkways, patios, porches pools, garages and basements! Please reach out to us for a free estimate!