Did you know that we can coat your garage floors all winter long? Even if the temps dip below freezing, our polyurea concrete coatings are up for the challenge. 
As a case in point, we recently coated this garage floor in Mamaroneck – love how it turned out!
Today, let's take a closer look at Tony's garage floor in Scarsdale, NY. We were invited to transform this hard-working space, and Crew Leader Anthony and his team were definitely up for the challenge.
Before Coating: A Typical Garage Floor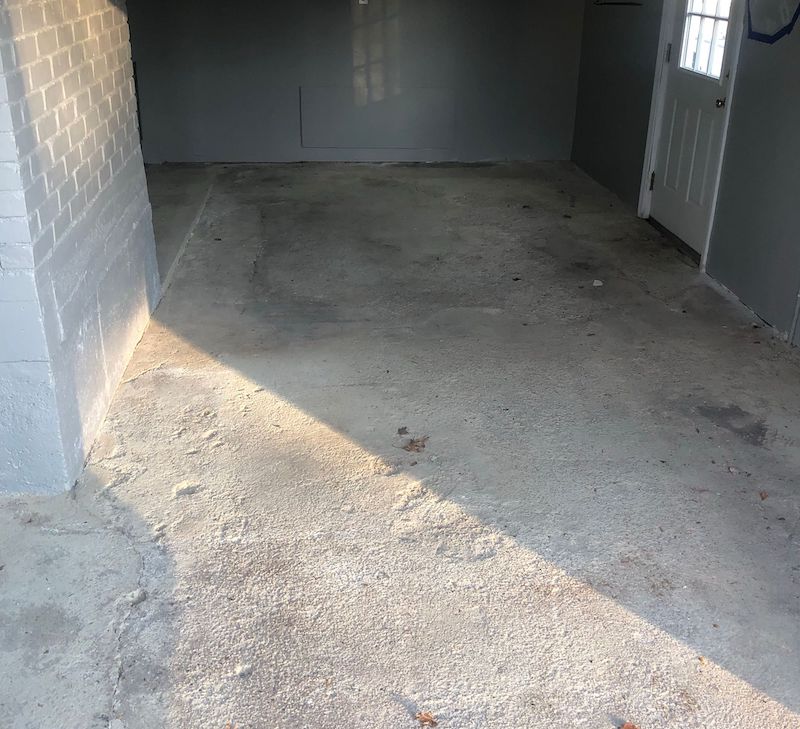 Maybe this looks familiar! Worn, cracked, pitted… We don't need to work with a pristine surface before we apply our coatings. Our professional estimators will perform a careful concrete analysis when they first visit your home, checking to make sure that our system is a good fit. Unless there are substantial moisture issues or the deterioration is extreme, we can coat just about anything concrete.
Concrete Mender in Action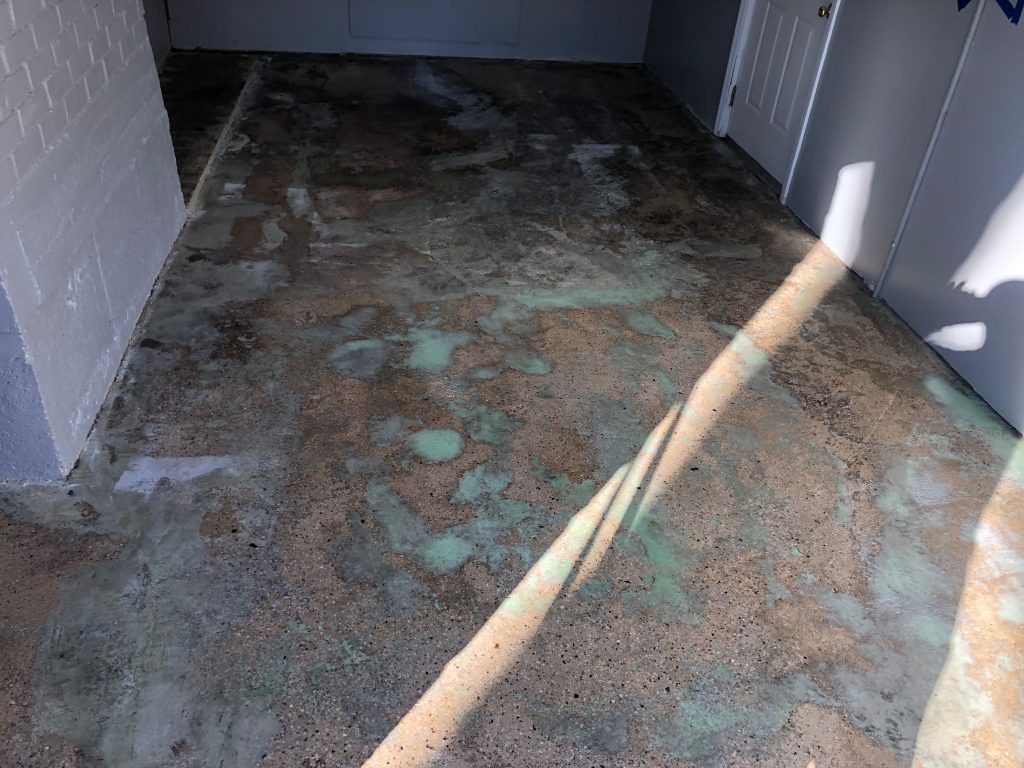 Do you see the green spots above? That's our specialized concrete mender, used to fill the cracks and uneven spots. Think of it as being similar to patching holes in a wall before sanding, priming, and painting. The process is similar here: we'll grind the surface smooth using our diamond-tipped concrete grinder, then apply a polyurea basecoat, the chip broadcast, and then top it all off with a polyaspartic topcoat.
Mediterranean Concrete Coating: Love This Finished Style!
Tony chose our Mediterranean coating color, and we love the way it turned out.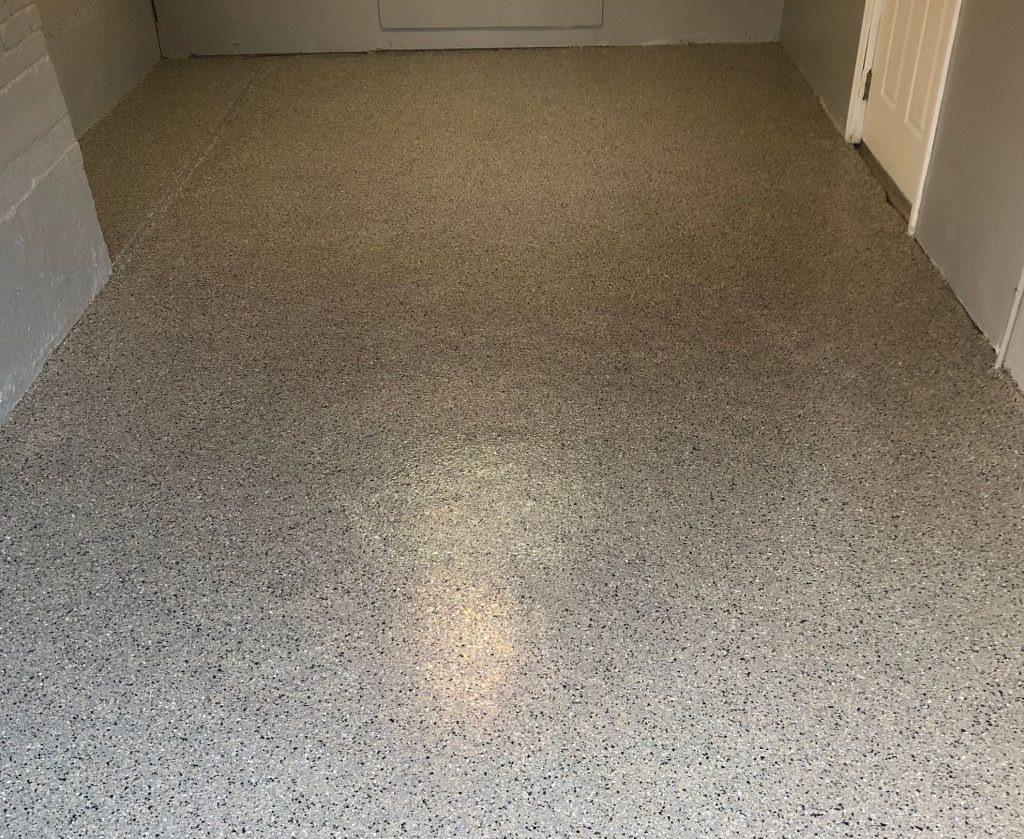 Have a Question About Your Concrete Coating Needs?
We're here to help! Contact our team today to discuss your idea, whether you're dreaming of a transformed garage, man cave, basement, rec room… You name it!