There's a lot to love about our concrete floor coatings. The durability, the style, the easy maintenance, and the list goes on…
One of our other favorite attributes is the fact that there are no lingering fumes or chemical odors (unlike epoxy). Our polyurea basecoat and polyaspartic topcoat only creates about the same level of VOCs as a normal interior paint. 
So, what does this mean for you? It means that we can coat enclosed spaces year round without any risk.
Coating Your Concrete Basement Floor
A number of our local clients are excited to transform their underutilized basement spaces, adding rec rooms, play rooms, man caves, and more. Or, you could just have a clean, bright storage space to enjoy. 
In this particular case, we radically transformed a basement in Westport, CT. Take a look for yourself!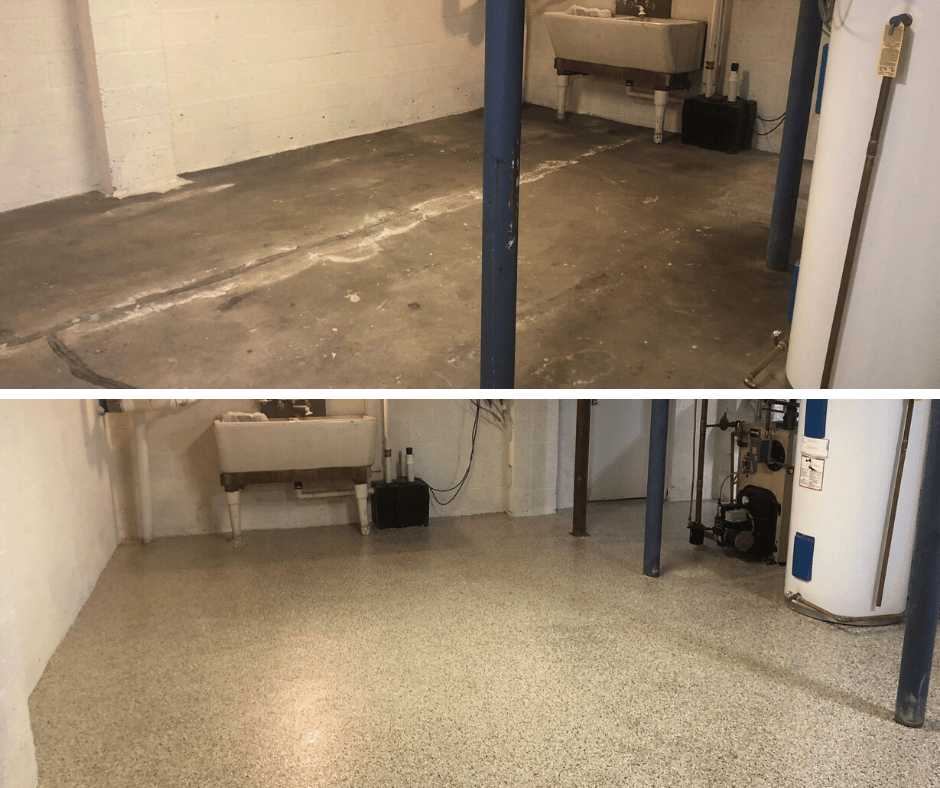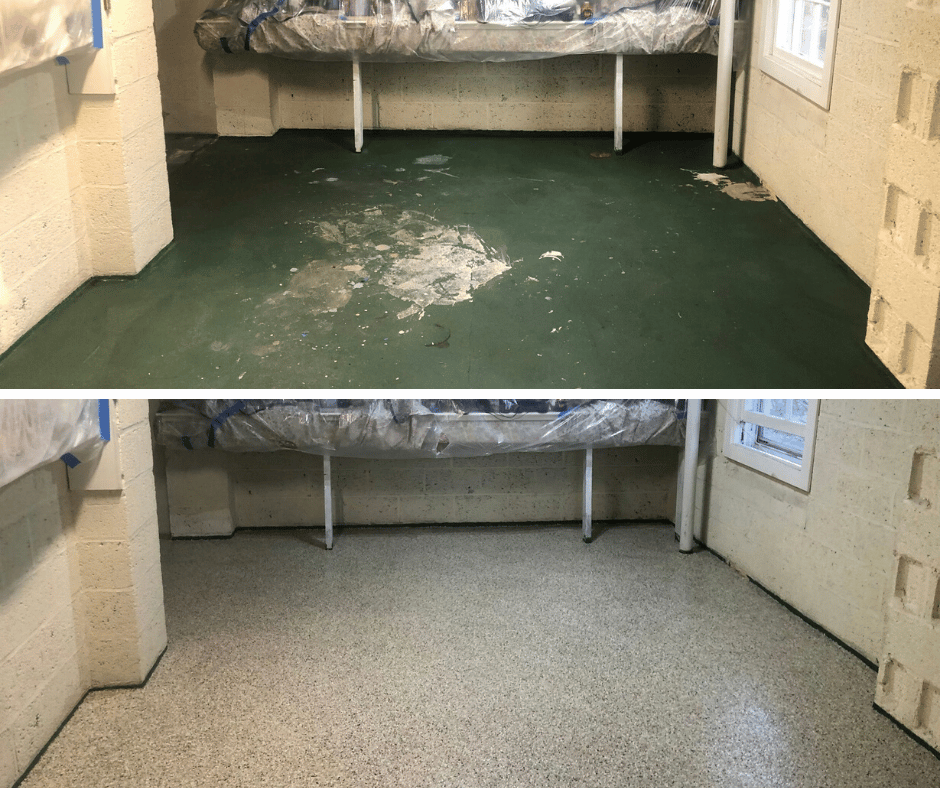 Have a Question About Our Concrete Floor Coatings?
Learn more here! Or contact us directly to schedule a free consultation.