If you follow us on social media, you know that our concrete coating teams have been very busy throughout Westchester and Fairfield Counties. We've managed quite a variety of projects too, from commercial spaces to garages to walkways. That's the beauty of our floor system: it's extremely versatile. 
But today, let's talk basements. 
For most, the basement is seriously overlooked square-footage, used as more of a storage catch-all than anything else. We believe that reclaiming this space offers tremendous benefits, whether you want to simply clean up the area or repurpose it into something unique. 
Our concrete floor coating is a perfect place to start. Having a clean, dry, finished surface underfoot immediately elevates the whole room, and if you add in some wall paint you've got a semi-finished basement in a very cost-effective way. 
Ready for a closer look?
Coating a Concrete Basement Floor
Cheryl invited us to coat the basement floor in her beautiful Darien home, and we were thrilled to help. A little cleaning, coating, and reorganization offered some incredible benefits, including:
Finished laundry room

Bonus sitting space

Play/rec room

Exercise area

Clean, fresh storage
Now THAT'S maximizing a basement!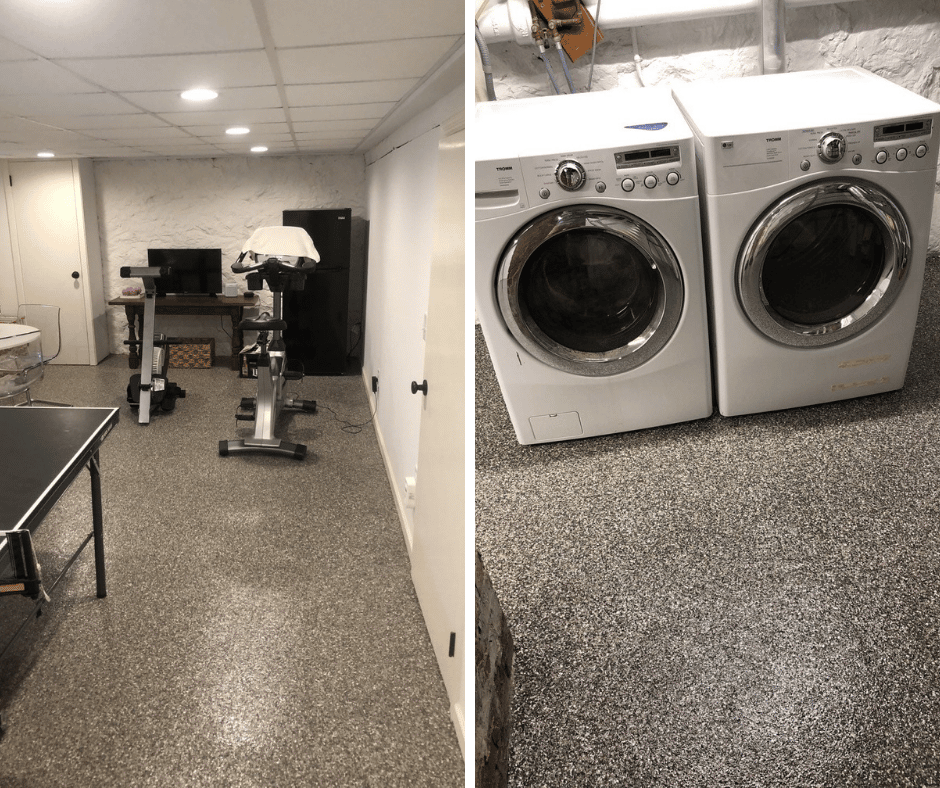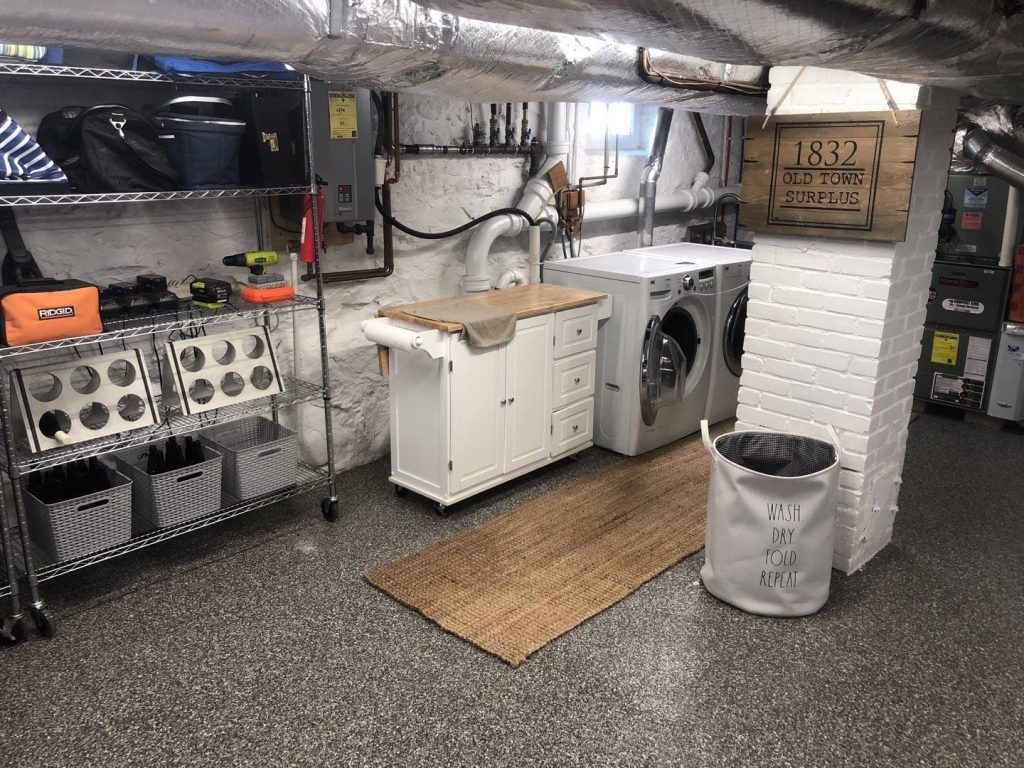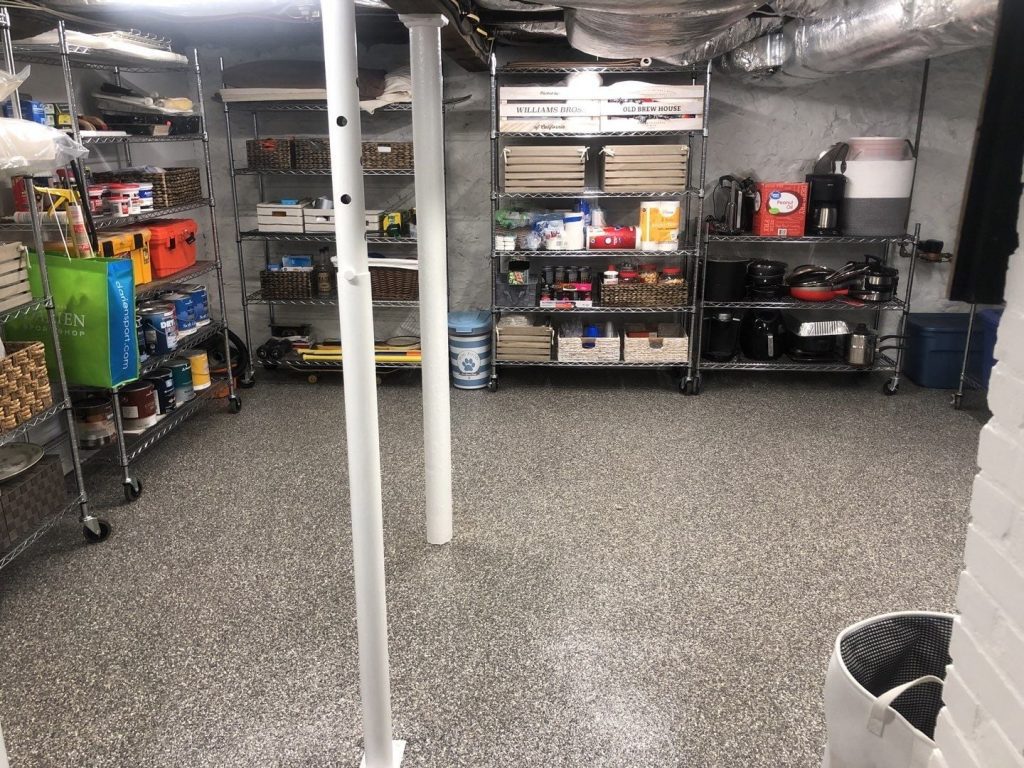 What Are the Benefits of Our Concrete Floor Coatings?
The style? That's an obvious benefit. But what else makes this a perfect investment in your home?
4x stronger than epoxy

Moisture-resistant

Slip-resistant

Easy to clean and maintain 

15-year residential warranty!
This is an ideal time to plan your concrete coating projects, large or small. Contact us today to get started!