Let's face it, fall is pretty much the perfect time to finally step into the garage and see what projects need to be done before the sloshy wet winter arrives. Not to mention, it's finally not too hot (but still not too cold) to work in!
It can be a bit daunting to know where to begin when stepping into this space that simply feels like an ugly room of cement, oil, and dirt. But don't worry, we can help you transform your garage into a space that you could actually enjoy. Did we say enjoy? That just doesn't seem right, does it? But it is actually possible.
Let's check out a garage transformation in Scarsdale, New York.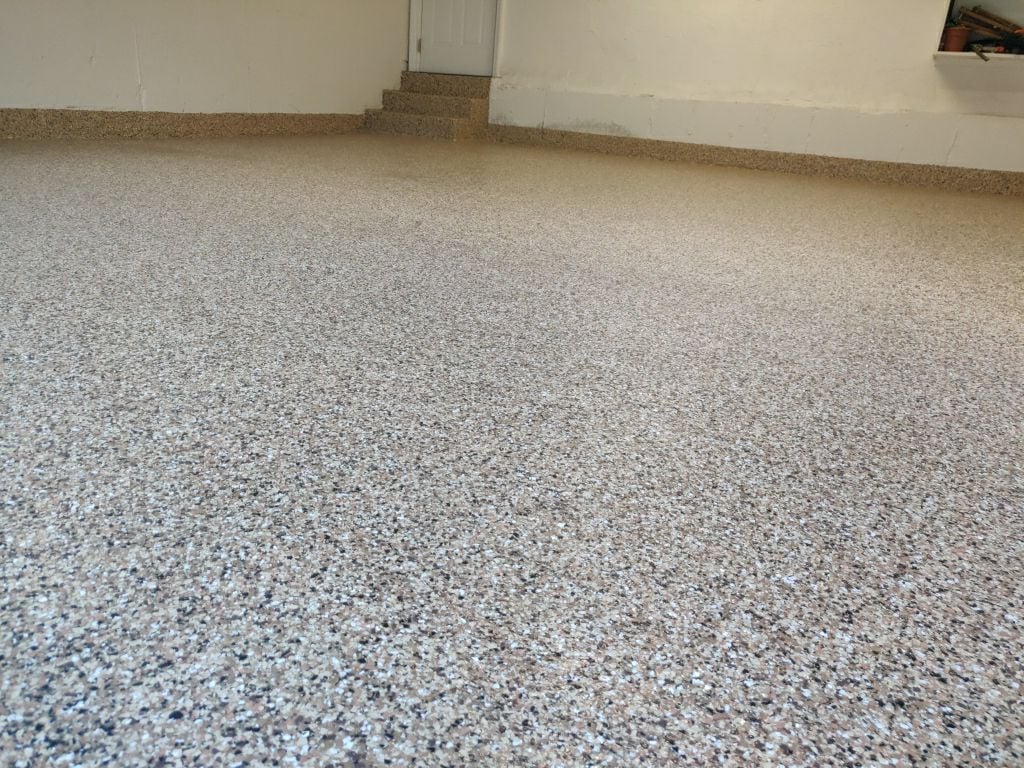 Coating a Concrete Garage Floor
A.G. Williams was recently invited into a home where it was clear that the garage floor needed some TLC. We knew exactly how we could help.
We wanted to bring this home the most maximization that a garage could have by installing an industrial grade 'chip system' flooring. The garage quickly went from a cement slab to a nearly finished place to store items, park cars, work out in, and anything else this multipurpose space could be used for.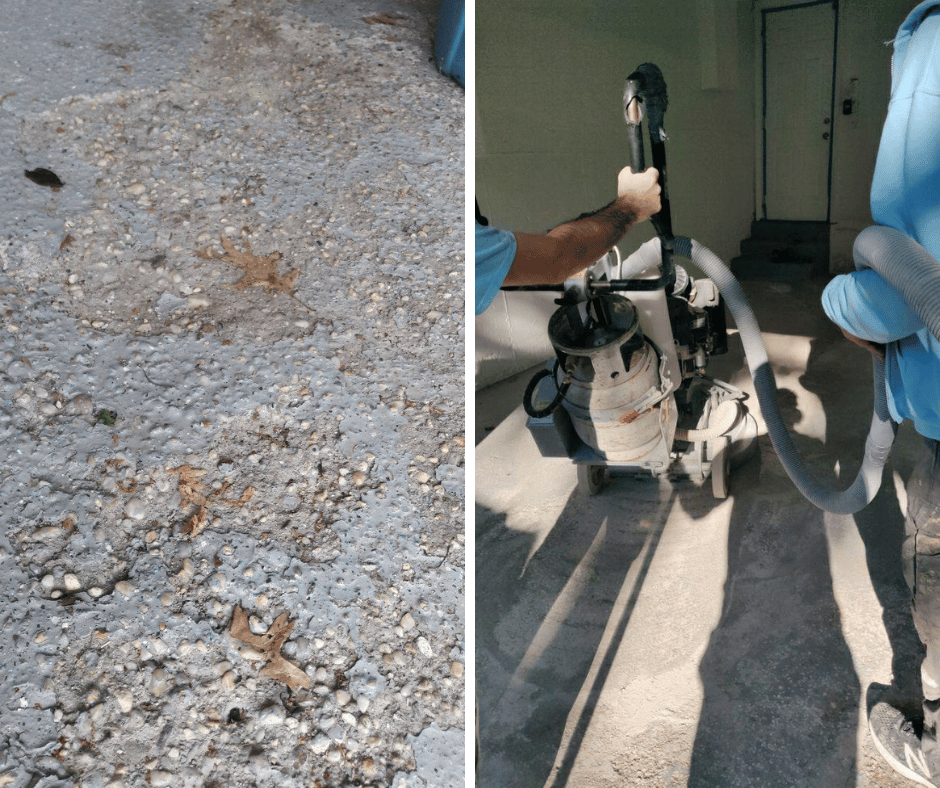 So What Exactly Is a
Custom Coated Garage Floor? 
We specialize in coating garage floors with a polyurea system which is a very durable and flexible material. It is actually four times more durable than traditional epoxy coatings. This means that we can transform your garage floor into a space that can withstand chemicals, abrasions, and even that dirty, wet stuff that is tracked in during the winter months by tires or on foot. On top of all of this, it is slip resistant and quite easy to clean up as it can be easily swept and mopped.
Need a few more reasons to love our coatings?
15-year warranty

1-day installation

Can coat in cold weather
We are ready to help make your garage a space that you can enjoy.  Contact us today to make a plan!