We often talk about the power of interior paint to transform and refresh… It's what we do, so we get pretty excited about all the potential it offers. 
It's one thing to hear (or read) about project ideas, but completely another to actually see them in action. Today, we'd love to show you around Ken's living room – a space that just needed some fresh paint for a drastically updated look. 
Living Room Paint Colors
Ken's space had two things going for it in particular: plenty of natural light, and a nice fireplace as a focal point. 
Thanks to all that light, we were able to use a trendy gray, adding a modern, sophisticated look. Specifically, we used Benjamin Moore's Amherst Gray, framed with White Regal trim. Paired with the crown molding (and hardwood floors), this was a really nice choice.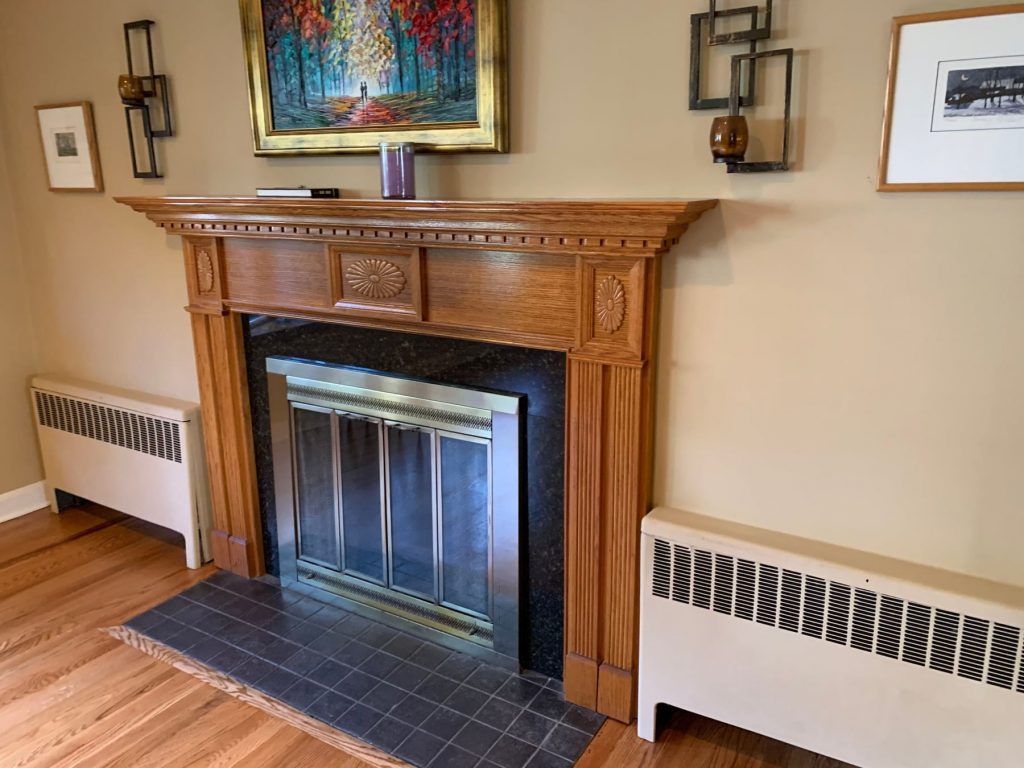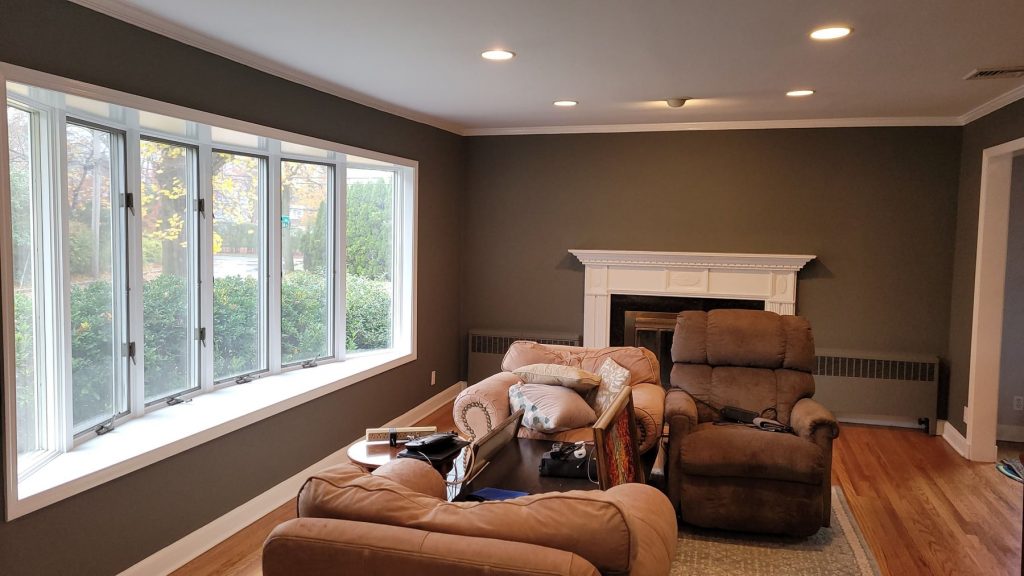 So, how about that mantle?
Naturally stained wood can be gorgeous and timeless, or else it can look heavy and dated. It all comes down to the particular finish, as well as its age. Ken opted for painting over refinishing, and selected White Regal. The crisp look flows perfectly with the trim – what a difference!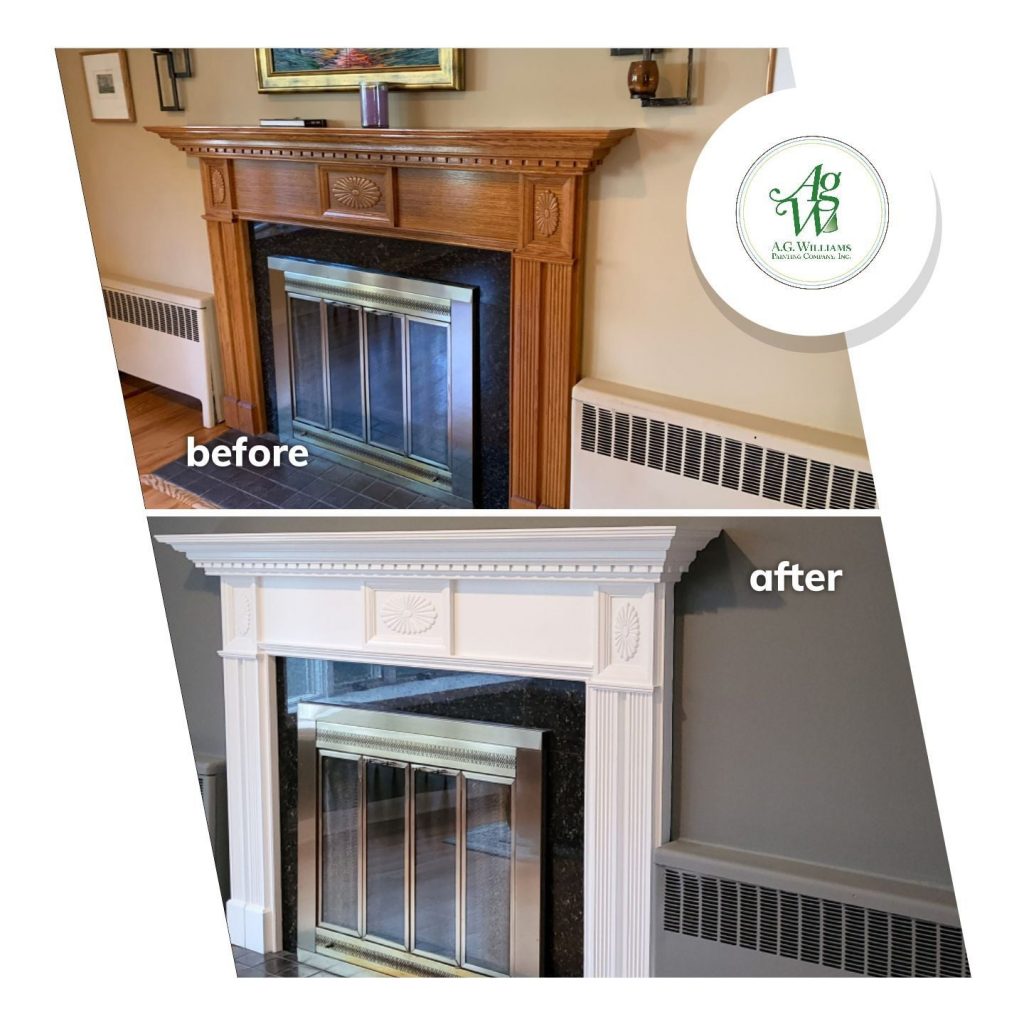 Now Is the Time for Wintertime House Painting Projects
With winter settling in, now is an ideal opportunity to warm your home with new paint. If you need inspiration or help, just let us know! We're working smart, working safe, and are busy painting for all of our Westchester and Fairfield County neighbors.