Don't we all have that house in our neighborhood that sticks out because of how sharp it looks? You know, the one that you drive by and you're suddenly struck by inspiration and think, "Wow, I wish I would finally give my house a makeover." Perhaps it feels a little overwhelming at first to get started, but we think you would be amazed at how a quick exterior update would make your neighbors stop in their tracks to say "Wow!" too.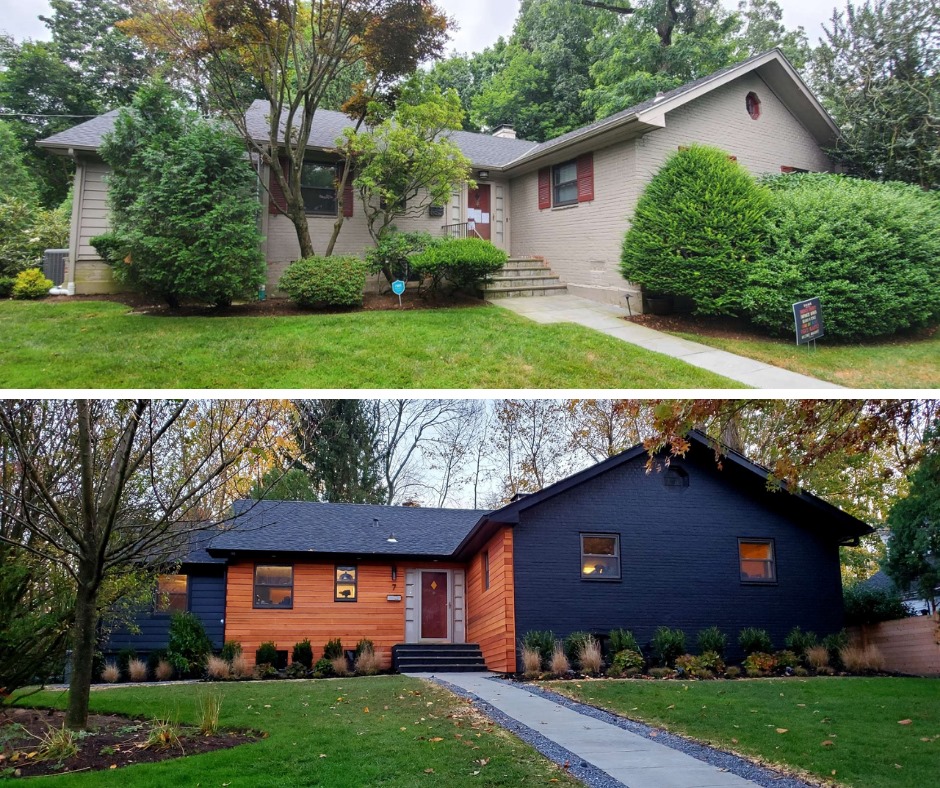 Bringing the Client's Hopes to Life
A.G. Williams has been very pleased with one of our more recent home transformations. We started with a house that blended in with the neighborhood, but finished with a home that had amazing curb appeal!
After hearing our client's vision, we knew we were ready to take on the challenge! We got to work by painting the house a near-black, then used a PPG stain to bring a warm glow to beautiful cedar planks that were installed by another contractor.  
The new colors and wood features gave it the updated look the client was wanting for their home. We were quite pleased ourselves to see the finished, mid-century vibe that it brought to the neighborhood. 
We Know a House is More Than Just a House
At A. G. Williams, we are not simply working to repaint your home, but instead to bring character to your place that represents you. 
Over the years, A. G. Williams has seen some amazing projects come to life through the client's inspiration. What would be your dream colors and features for the exterior of your home? We are ready to take on the ideas that you have been dreaming of. 
Not sure what you want but know you're ready for a change? That's okay too! We will gladly help you with ideas. So what are you waiting for? Contact us so we can get started on your exterior home makeover! We want you to be the one stopping to say "wow" in your neighborhood, but then continuing forward by happily declaring the place as your home.