Summer is right around the corner, and we're ready to soak up the warmth and sunshine! Now it's time to just make sure your favorite outdoor spaces are as ready as you are.
If you're looking forward to peaceful morning sunrises with your coffee in hand, or sunsets with friends and family, you may want to give your outdoor patio a quick refresh with a durable, stylish concrete coating.

Our team has completed over 1100 floor coating projects in the last few years alone, delivering an industry-leading 1-DAY system that transforms, protects, and lasts.
Our Patio Coatings Are UV-Resistant
When you ask us to coat your patio, we want you to know that it will last for years to come. Our specialized polyurea system is UV-resistant, meaning that it will never fade or discolor (even in a sun-drenched backyard).
Our Patio Coatings Are Cooler To the Touch Than Concrete
The only thing that should be sizzling this summer is the food on your grill. Our concrete coatings stay cooler to the touch than uncoated concrete, making it comfortable underfoot.
Our Patio Coatings Are Easy to Clean
Low-maintenance? We've got you covered. A simple mopping now and then will restore the surface completely, or give it a hose/power washing as needed for an even deeper clean.
What Else Makes Our Patio Floor Coatings So Ideal?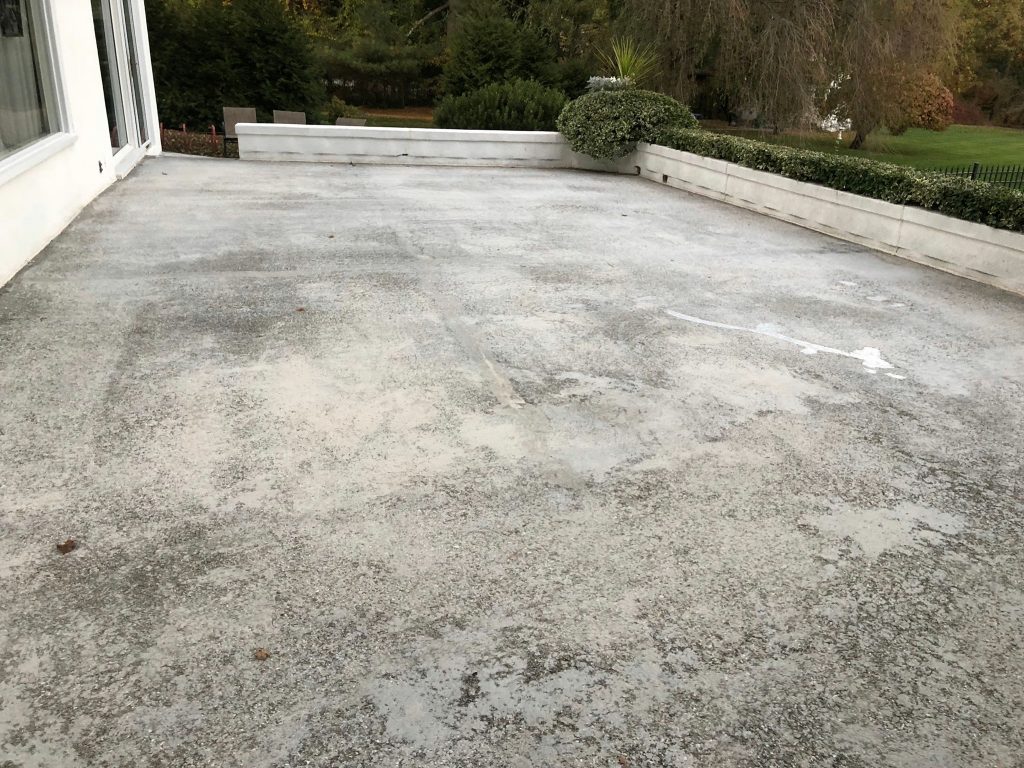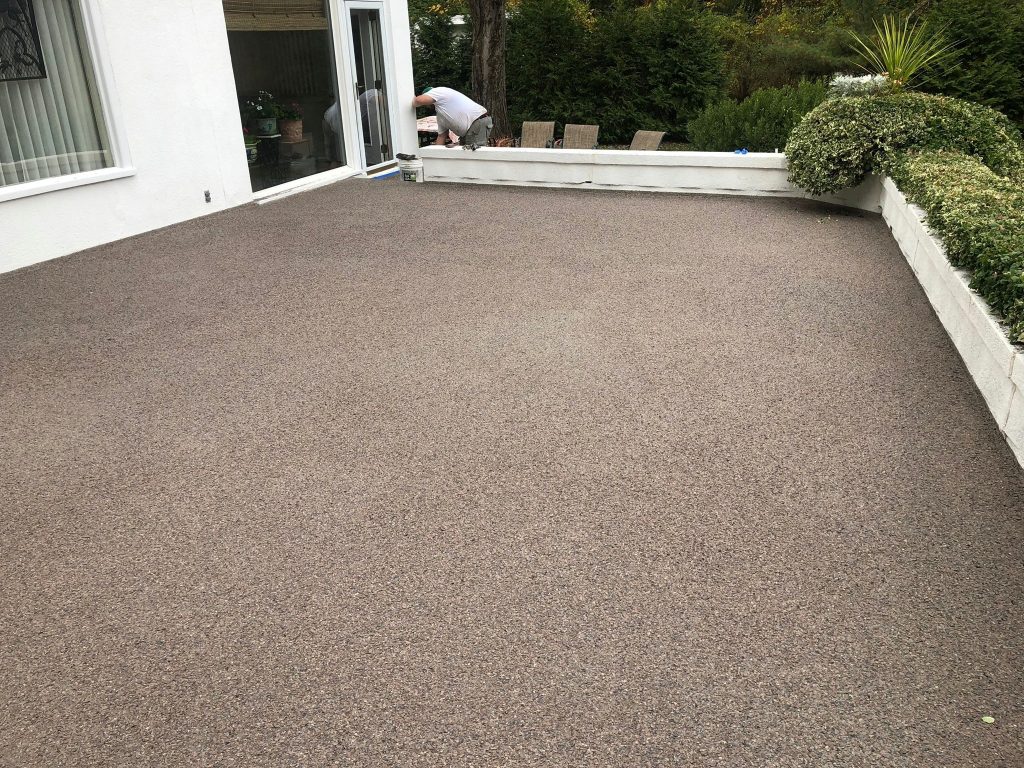 Installs in 1 DAY

15-year warranty

4x stronger than epoxy

Slip and stain-resistant

Commercial grade strength in a stylish package
Are you ready to get started? Give us a call! We'd love to provide a free consultation, and bring samples along as well.