We blinked and here we are again, back to the holiday season! The leaves are falling and soon snow will be in the air. Can you feel it? We have no idea how it happened so quickly either!
Painting the interior of your house is a great way to prepare for guests over the holiday season and we think we can help.
Why hire a pro for your interior painting this winter?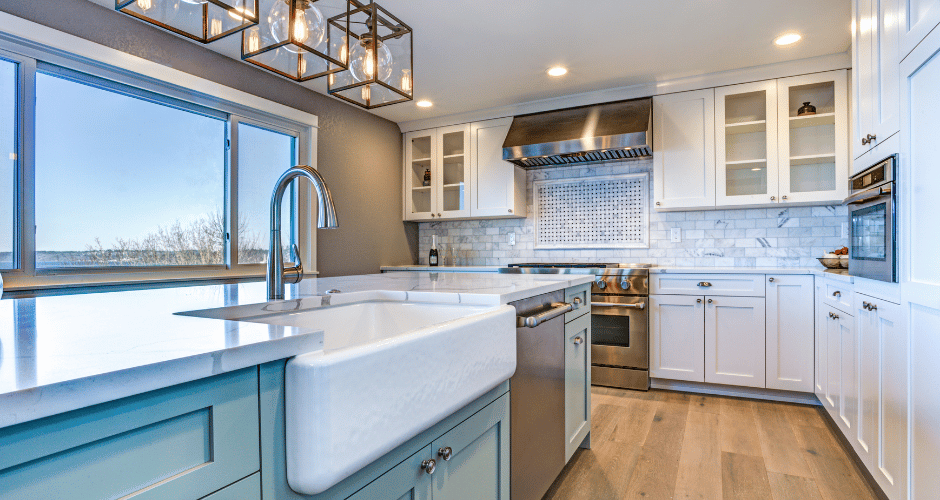 1. The Holiday Season Is Busy Enough
There are many things to keep you busy during this season. To name a few: work, children's school activities and sports, researching how to deep fry a turkey, etc. Entrusting a professional painter with the interior of your home is the perfect way to tick one huge thing off of your busy list.
2. Professional Painting is Efficient
We know there are so many DIY projects that you are capable of doing, but hiring a professional painter will save you a lot of unneeded stress. So many things come up when painting: surface repair needs, paint and product issues, color challenges, and more. Fortunately, professional painters have seen it all and know how to efficiently navigate any problems. All you need to do is schedule the appointment and pick the colors. Then your job is done!
3. Makes Your Home Look Incredible
People often think a complete remodel is the only way to make a home look amazing. Sometimes all it really needs is a good coat of paint. As you prepare for guests in your home during this season, skip the stress, time, and financial burden of a remodel and try adding new paint. You'd be amazed at the change in your home and your guests will be too!
Not sure where to start? We recommend focusing on the high-traffic areas such as hallways, stairs, the entryway, and the kitchen.
4. Guarantees the Look You Want
Leaving the work in a professional's hands will guarantee those crisp paint lines, perfect coats, and defined edges that you are hoping for by using the exact tools and experience that you want from a professional.
5. Low-Odor, Exceptional Quality Paint Products Can Be Used
No time to have empty rooms? Do you have guests arriving soon? Maybe you need to get those rooms painted and back to normal use as soon as possible. Don't worry at all. We can use low-VOC paint that still guarantees beauty, safety, and durability so you can get back to what you need to do!
6. Going Out of Town? Trusted, Professional Painters Can Complete the Job While You're Away
This is the ultimate convenience of hiring a professional. If you're preparing to travel, choosing a trusted professional is a great way to get two things done at one time. Once you return, boom, your home is beautifully painted and you didn't even have to lift a finger!
Ready to get started? We'd love to help you see your home's interior perfectly painted. Let us do the work while you focus on what you need to focus on during this season. Contact us today with any questions and to get started!