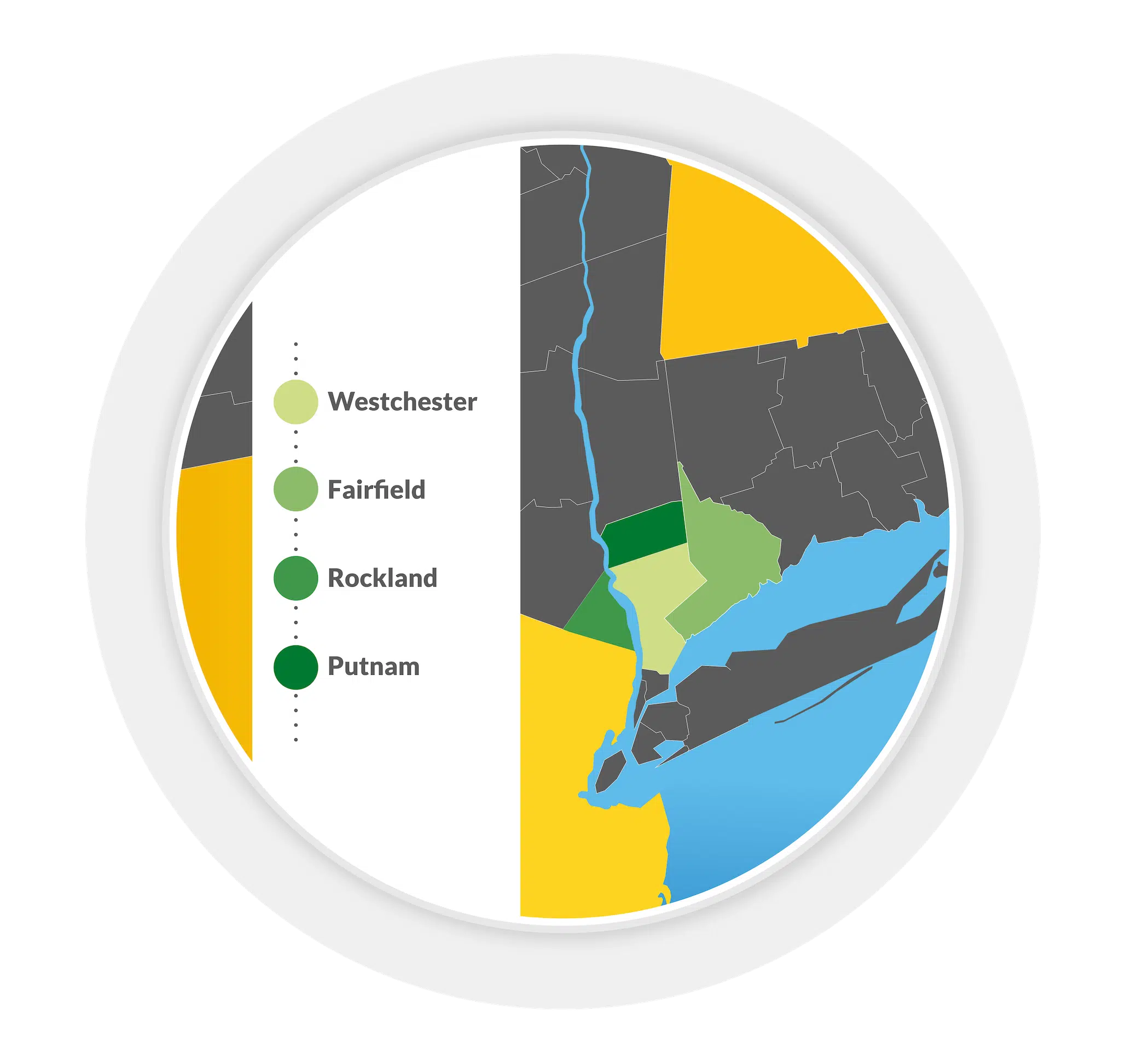 Westchester County
From the time that we moved our headquarters to Pelham in the 1960s, A.G. Williams has been an active member of the Westchester community. Our Westchester County painters service all areas of Westchester and have painted a home in your neighborhood.
Toll-free: 800-227-1906
Local: 914-738-2860
Fairfield County
At A.G. Williams Painting Co., we've been painting homes since 1906 and serving Fairfield County residents for over 30 years. With an office located in Greenwich, CT, we have earned a reputation high-quality interior painting and exterior painting for both residential and commercial projects.
Toll-free: 800-227-1906
Local: 203-618-0058