In years past we've seen bold, deep colors dominate the spectrum of popular interior paint options. These are still popular, especially as accents, but there is a decided shift as we project the "big colors" of 2016.
Are you ready for it?
2016 is going to be a year of white walls. Not a clinical, sterile white that leaves you reaching for polarized sunglasses on a sunny day, but white with just a hint of warmth and depth.
In fact, Sherwin-Williams has made Alabaster 7008 their Color of the Year. Benjamin Moore's Simply White and White Dove are fantastic examples as well.
What's the allure? In short, versatility.
3 Benefits of Painting Your Walls White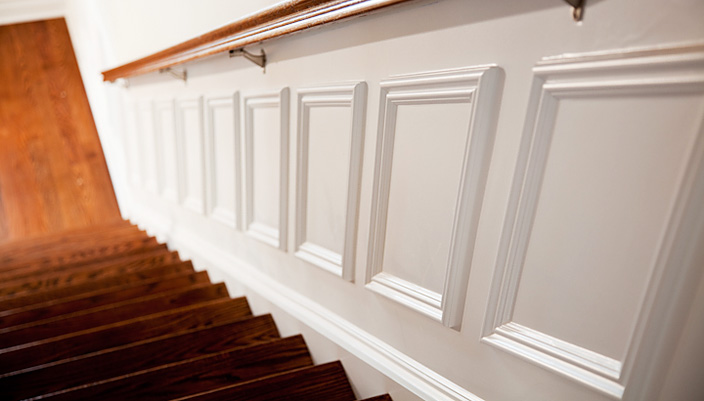 A Blank Canvas – While some might see white walls as boring, others see an opportunity. A more bold, dominant color limits decorations and artwork, creating the need to worry about coordinating colors. White plays well with almost anything you want to add to the space.
Update Your Decor Easily – If you decide that your must-have decorations, furniture, or curtains just aren't cutting it anymore, or would look better in another space, you can make the change without worrying about how a replacement will impact your walls. White never limits; it simply adds a contrast.
Focus On Your Floors – Let's face it: walls can steal the show. If you love your floors or colorful, decorative rug, white paint is perfectly content to let those features sit in the limelight. As a side note, this can be a particularly stunning combination if you have a rustic architectural element, or hardwood flooring.
Would You Like the Best of Both Worlds?
If you like the idea of a bright, clean space, but also need to have a bit of bold color on your walls, why not paint an accent wall? This can be a fun, creative way to add the contrast you're looking for while still enjoying many of the benefits of white paint. Need a few tips? Take a look here: How Do I Choose an Accent Wall to Paint in a Room?
As always, if we can be of service, please don't hesitate to contact us at A.G. Williams Painting Company. It would be our pleasure to help you make the very best paint decisions possible for your home.