Men have spent time in caves for as far back as anthropologists can trace, so maybe we shouldn't be surprised at the comeback "man caves" are making in modern homes! There are many great ideas out there for setting up and decorating a man cave, but it may be helpful for us to share some ideas for choosing paint colors.
Before you choose interior paint colors for your man cave, it is important to decide on the overall look you are going for. Once you have that decided, the other aspects fall into place more easily.
The "Steve Jobs" Man Cave
For some families, the man cave functions as a media room, and the overall aesthetic design is reminiscent of an Apple store. This style of room is dominated by neutral colors, primarily white, and has a minimalist, uncluttered feel to it.
In this style man cave, the walls and trim will generally be white. Use flat or eggshell on the walls and ceiling, and semi-gloss on the trim. Use dark-colored furniture, or wood like maple and pine.
To make this look a little more original, try using silver-gray on the walls with white or black trim. It has a similar feel, but more personality to it.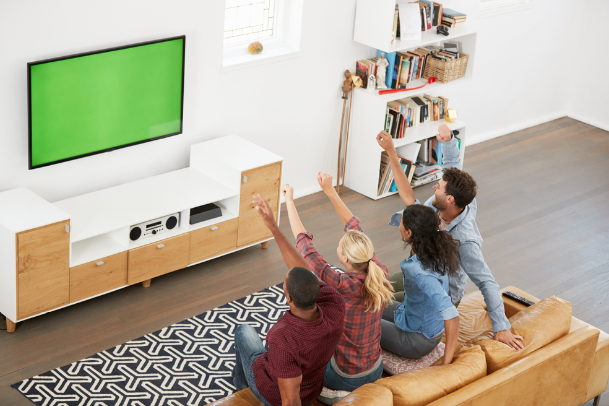 The "James Bond" Man Cave
When the desired motif of your man cave is more luxurious and inviting, you want to go with deep, rich colors. An earthy brown or dark gray would bring a moody, intriguing feel. A deep blue or sedate green would be likewise conducive. This style of man cave works great with classy lamps and leather furniture (and probably a mini bar of some kind).
The "Happy Gilmore" Man Cave
For many, the man cave is a place to be a wholehearted fan, whether that be a sports fanatic, a Star Wars junkie, or a martial arts film enthusiast. The man cave in this instance is more like the ultimate college dorm room, complete with video games, sports memorabilia, movie posters, and (probably) a beanbag chair.
White walls can make a suitable backdrop for this kind of eclectic decor, but other great options also exist. For example, black or tan walls would also look great as a background for assorted memorabilia. Also, you can go with the colors of your favorite sports teams. For example, a Yankees fan might go for navy blue walls with a white stripe, or a Jets fan may use two white walls and two green walls.
In this style of man cave, the more decorations and furniture you have, the better! And when you have enough contrasting items in the room, everything matches!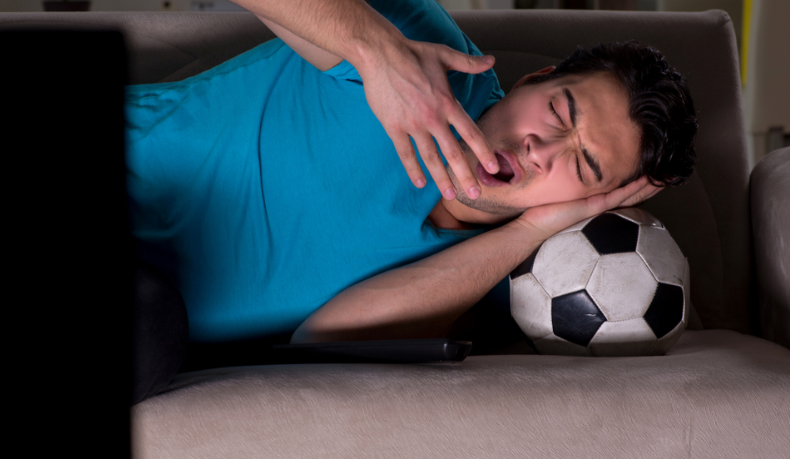 Interior Painting for Your Man Cave (and Other Rooms)
For homeowners in New York and Connecticut, your choice of painting company can feel even more complicated than choosing the paint colors. However, it doesn't have to be!
A.G. Williams has been painting homes in Westchester and Fairfield Counties for well over 100 years, earning a reputation for fair value and excellent service. We are happy to help you with your paint color selection (we do offer color consultations), and we would love to help you paint your man cave, and other interior painting.