If you follow us on social media, especially Facebook, you know that our Floor Coatings by A.G. Williams division has been growing by leaps and bounds. This has been an exciting time, and we love how much local homeowners are enjoying our concrete coatings.
With that in mind, we wanted to answer a couple of key questions that we're hearing now that the outdoor temps are dropping.
Can You Coat Concrete in Cold Temperatures?
The short answer? Yes!
One of the things we love most about our polyurea coating, as opposed to epoxy, is that you can coat it in wintertime temperatures. We can control the environment by hanging plastic on your garage door and keeping wind/snow out, but the temps itself are not an issue. Polyurea forms both a chemical and mechanical bond with your concrete floor, allowing it to securely adhere even in cold weather. 
Do You Need To Worry About Fumes with Our Concrete Coatings?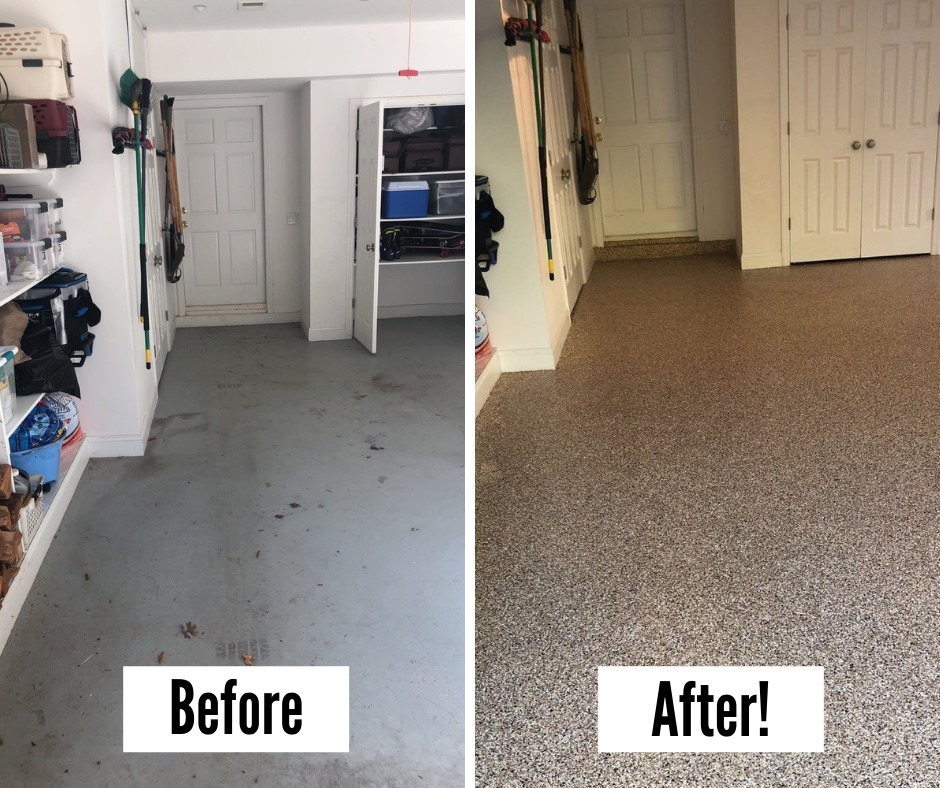 Epoxy systems can smell really, really bad, and the fumes linger for days as it cures. 
Yikes.
Our polyurea/polyaspartic system, on the other hand, is low-VOC. This means that it generates about the same level of odor as a fresh coat of paint! Amazing, right? So no need to worry. Even if we're coating an indoor space like your basement, the odor levels will be minimal.
And, since our coating cures within just a day or so (ready to drive on in 2 days), your space will be fully functional in no time. 
Let's Discuss Your Concrete Coating Ideas
We're here to help! From garages to basements, man caves to mud rooms, our concrete floor coatings offer an incredible, attractive solution. Let's get started!