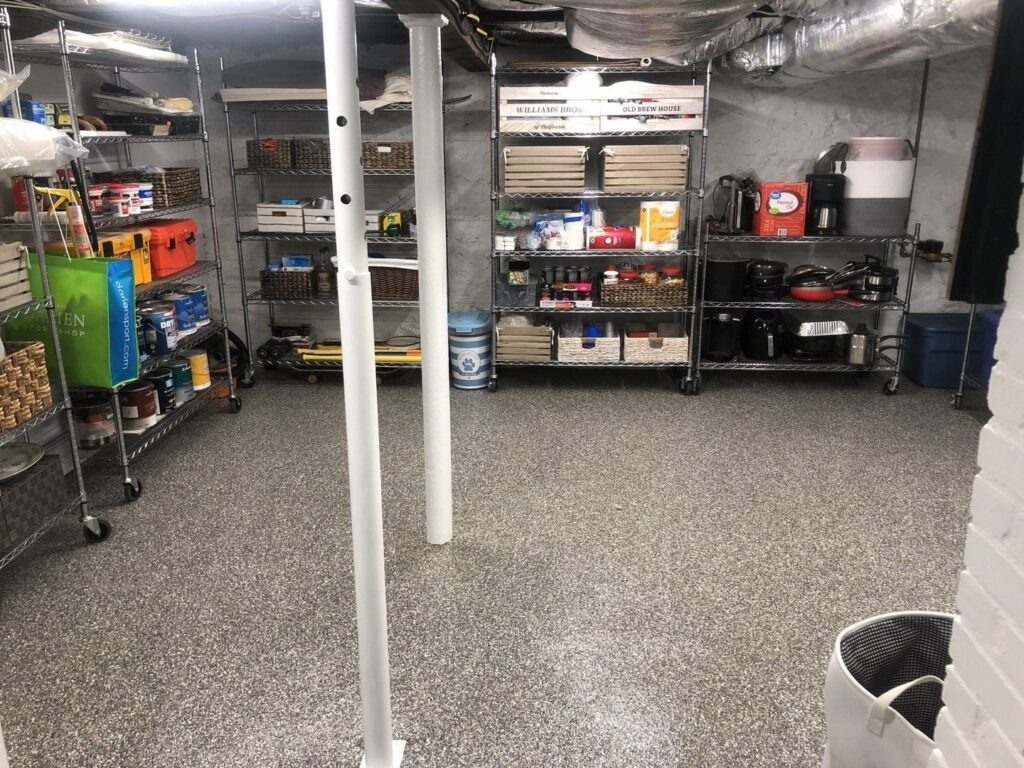 Dreaming about a fresh floor coating? Our coating installers are still going strong, thanks to the fact that our products can be applied even in cold temps (unlike many of the epoxy options). So if you'd like a garage floor coating, maybe finishing off that awesome home workshop, we're here to help. In fact, this is a perfect time to beat our spring rush. 
But how about your basement? Especially following the recent flooding we had, a lot of our NY and CT customers are thrilled to coat their basement floors with a durable system that's easy to clean and keep dry, plus resists moisture and microbial growth.
This leaves just one question: can you coat indoors during the winter months, or are fumes an issue?
Concrete Coatings That Don't Smell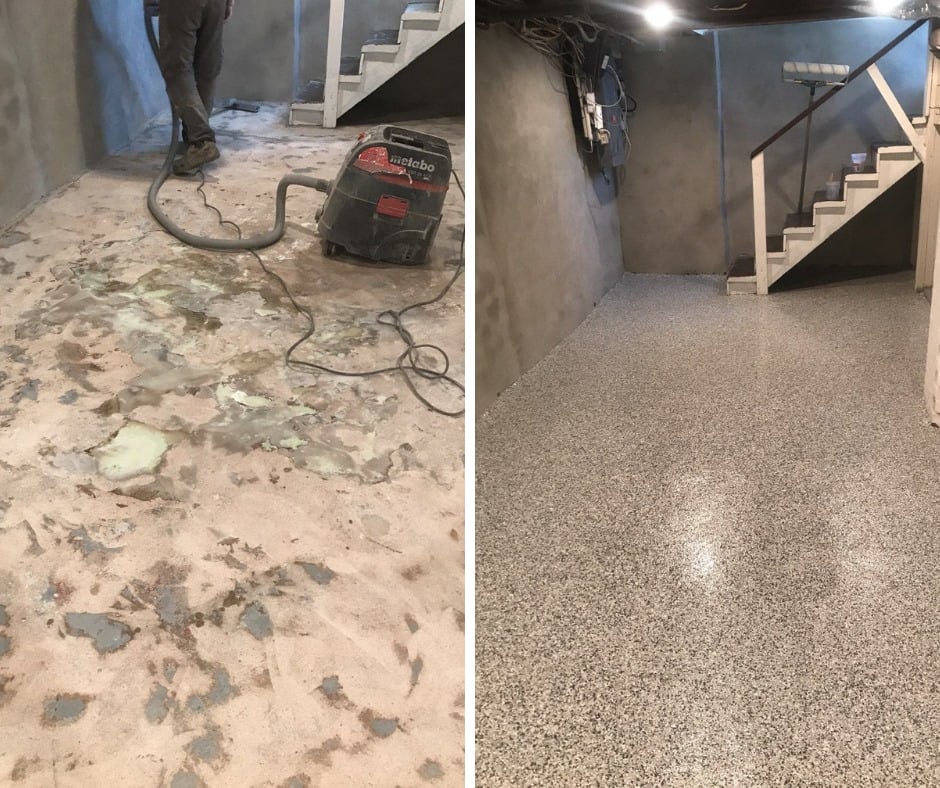 Epoxy systems can carry a strong odor, and it lingers since the cure time is fairly long as well. Not a great fit for a closed up space that you need to access and use right away.
As an alternative, we use a polyurea coating with polyaspartic topcoat. It offers a lot of exceptional benefits, including a rapid cure time and low-odor. In fact, we equate it to painting a wall: there's an initial smell from the freshly-applied paint, but as it dries it quickly disappears. Lower odor, lower-VOCs. 
For example, we recently coated hallways within the basement of a local apartment building without issue. The odor quickly dissipated, and the space was ready for use.
Check out these additional benefits:
1-DAY installation time
Quick-cure
4x stronger than epoxy
Will never chip, peel, or fade
Resists moisture
Antimicrobial
Backed by a 15-year warranty!
The Best Basement Floor Coating for Your NY or CT home
Have more questions? We're ready to help! Contact us today.