Colder weather? No problem. Temps may be dipping and the days getting shorter here in Westchester County, but our floor coating team is still working their magic. 
We recently addressed the question of whether or not our coatings can be applied in colder weather (take a look at our full article here, if you missed it), but that was more hypothetical then. Now we're finding ourselves with the opportunity to put those capabilities into practice. 
Specifically, we recently coated a garage floor in Mamaroneck, NY. Let's take a closer look.
Is It Too Cold To Coat Your Garage Floor?
Nope, not yet. 
Unlike epoxy systems, our polyurea coating can be applied (and securely adhere) in below-freezing temperatures. As you can see here, we just take the necessary precautions to contain the workspace as much as possible. Not only does this help preserve any heat we do have, but it also keeps potentially inclement weather out. Snow isn't an issue quite yet, but we all know it's eventually inevitable.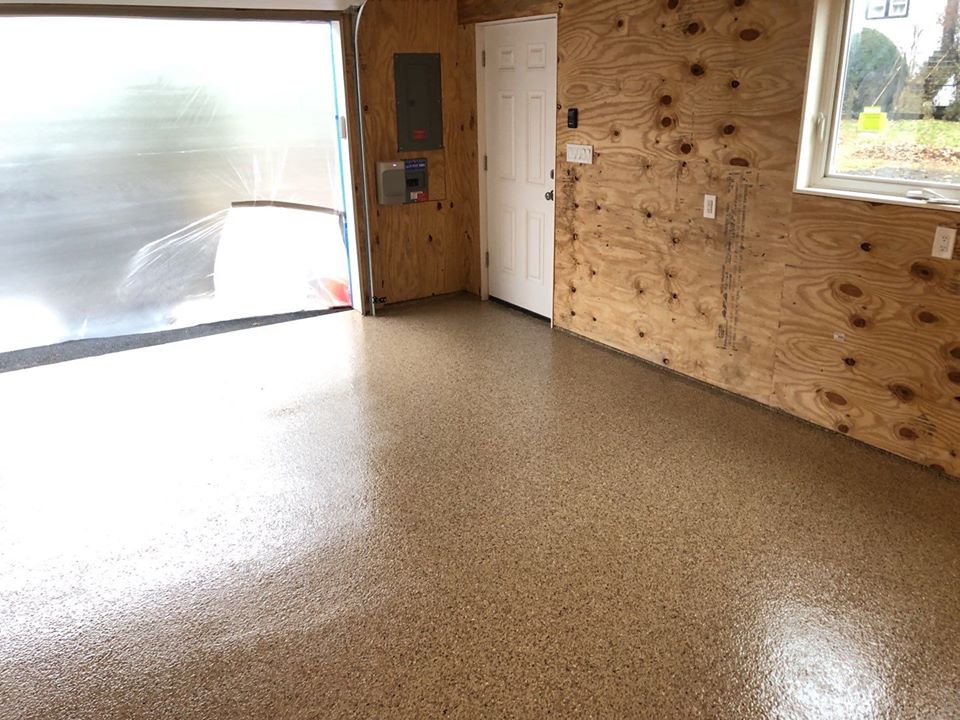 Unlike epoxy, our 1-day coating system creates a mechanical and chemical bond with your concrete, allowing this kind of cold-weather application to be totally safe. And, another added bonus is the fact that we don't need to worry about trapping fumes – this system creates about the same level of VOCs as a freshly-painted wall. 
Quick Curing Times – Perfect for Cold Weather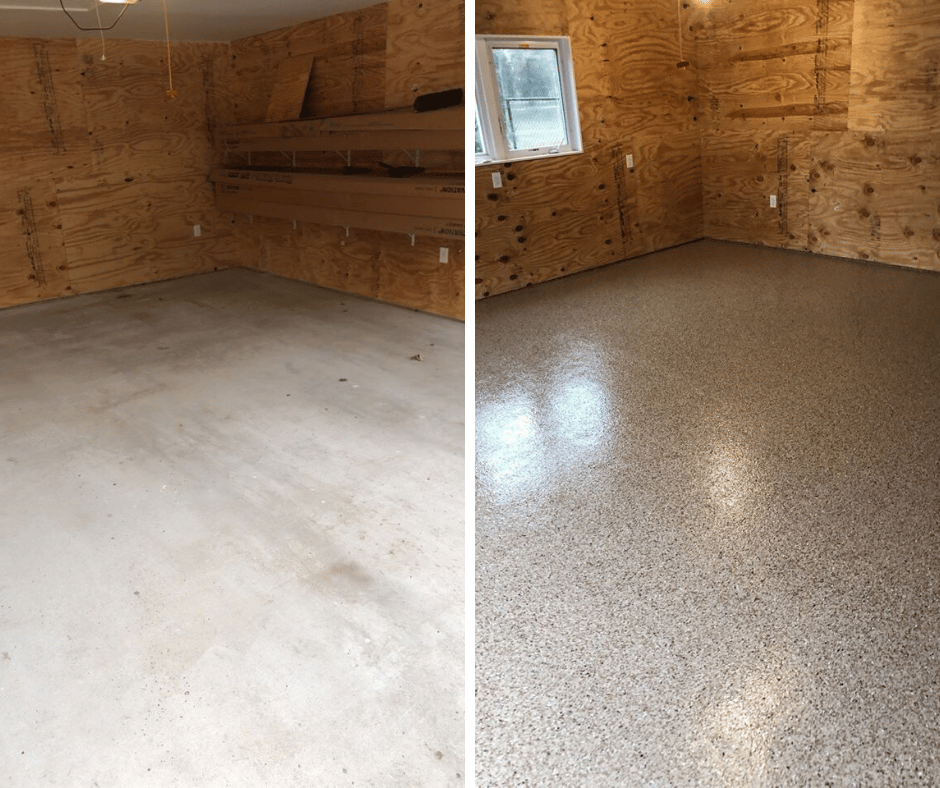 We also know that you don't want to leave your belongings outside of your garage any longer than necessary. You can walk on this coating after just 12 hours, drive on it after 24, and it'll be 100% cured in 48. 
That return to service rate is perfect for a busy space that can't be out of commission for long. 
Have a Question About Our Concrete Coatings? Contact Us Today!
Whether you're dreaming of a freshly-coated garage floor or a basement man cave, we're here to help. Contact us today to discuss your project ideas and schedule a totally free consultation.