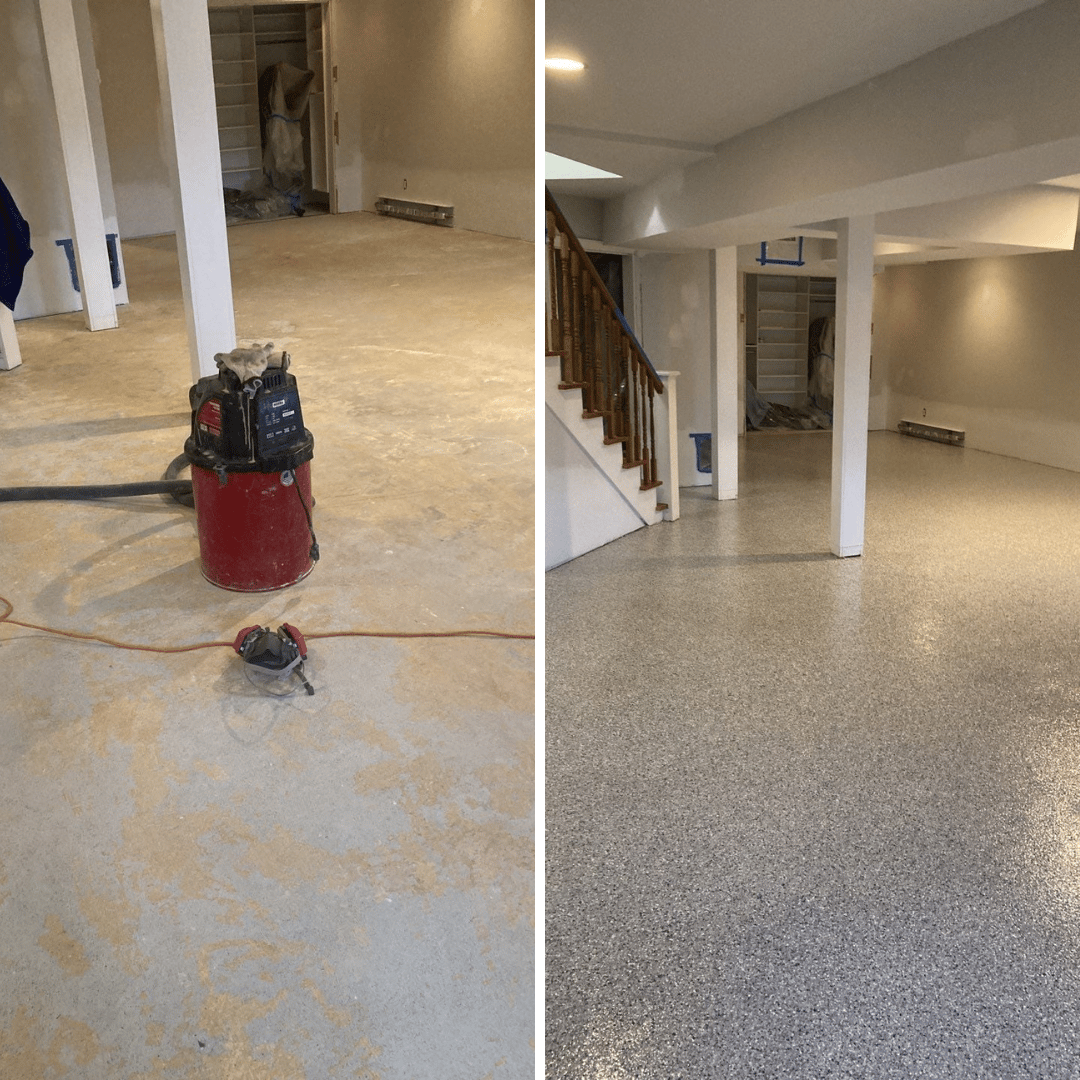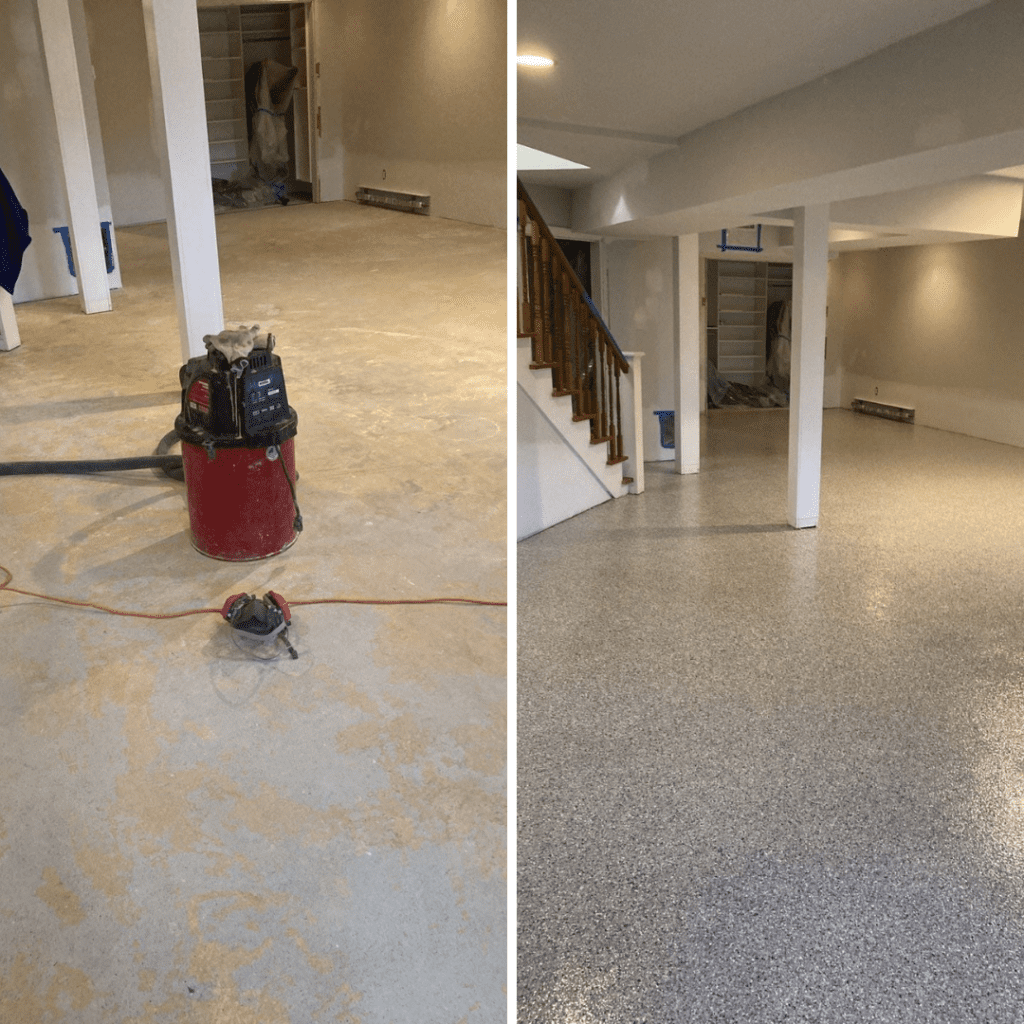 You need a basement floor that looks great, works hard, and is easy to clean. We've got the perfect system for you!
The floor really makes or breaks a basement space, doesn't it? Bare concrete is no good since it's cold, slippery, and always looks dirty. Carpet is out too in most cases, especially if you have any history of moisture issues. It's tough to find the right balance of form and function, durability and practicality.
Our clients were in the same boat when they contacted us about their Mamaroneck floor coating needs. A quick check of the space, concrete analysis, and moisture test confirmed that their basement was a perfect candidate for our system, and we knew we could hit it out of the park. Best of all, thanks to our quick installations, their new floor would be ready for use in no time. 
How Do You Coat a Basement Floor?
It began with the consultation, like mentioned above, including an analysis of the floor and a moisture test. Our goal is to set the system up for success, so we factor in and troubleshoot any issues that could compromise the coatings.
With all systems go, we began the actual floor coating process:
Patching and mending cracks or flaws to create a strong surface
Grinding the concrete to the perfect profile, smoothing the mended sections, and opening the pores of the concrete for the best coating bond possible
Applying the basecoat
Broadcasting the chips (you can pick the color blend that best fits your style)
Time for the topcoat! Once applied, we're on the homestretch and just need to wait for it to cure
What Do You Think?
What Kind of Concrete Coating Is Best for a Basement Floor?
We're often asked if we use epoxy, mostly because that's been a go-to product for a long, long time. It definitely still has its uses and applications, but we actually use a polyurea coating with polyaspartic topcoat. It's ultra-durable, lower odor (meaning that we can safely apply it indoors, even right through the winter), and cures incredibly fast. 1-DAY installation time, and it's ready for heavy use within just a couple of days.
Learn More About Our Floor Coatings in NY and CT!
We're here to help, and welcome any and all questions. Contact us for a free estimate, or to discuss your project ideas in more detail.