And just like that, another basement floor is coated…
Our custom garage floor coatings are super popular here in NY and CT, but basement floor coatings are quickly catching up. This is largely because folks are looking for a fast way to update and protect their downstairs space, creating a finished feel without the hassle of laying down vinyl plank flooring, carpet that can be susceptible to moisture damage, or another material that isn't really equipped to deal with basement conditions.
Our floor coatings are clean too, offering a nice blend of ultra durability and comfort.
Ready for another example? Here's a project we just finished in Bronxville, NY.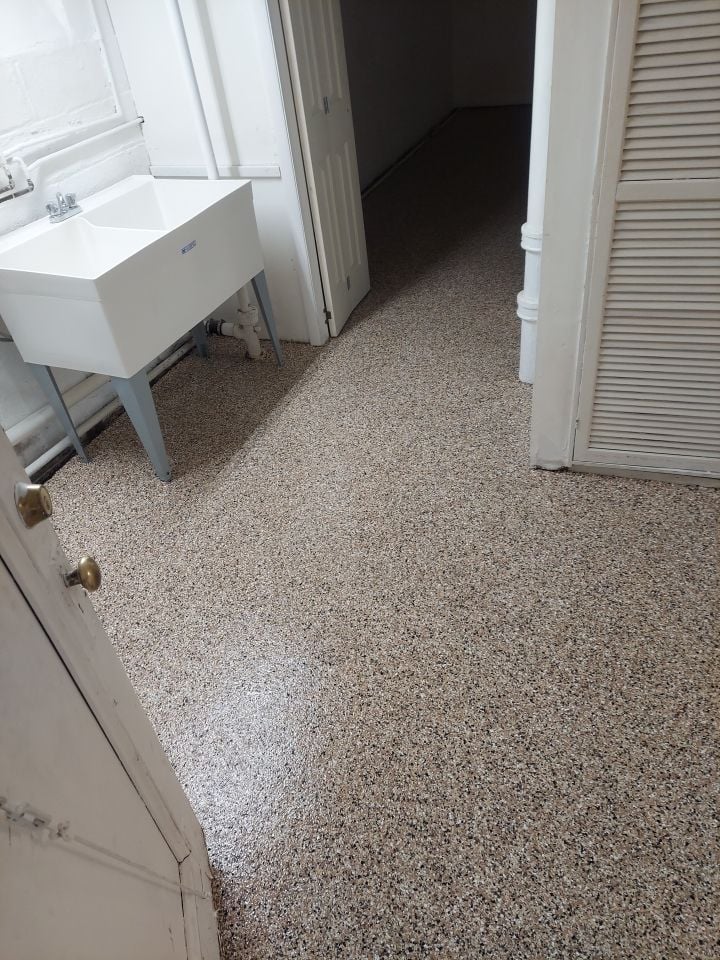 How Do You Coat a Basement Floor?
Let's start with a quick recap of how it works:
First, we patch and mend cracks or flaws to create a strong surface.
Next, we grind the concrete to the perfect profile, smoothing the mended sections, and opening the pores of the concrete for the best coating bond possible.
Time to apply the basecoat!
Broadcast the chips (you can pick the color blend that best fits your style).
Finally, the topcoat! Consider this the icing on your concrete cake.
Here's a more visual look at our process, from mending through the final coat: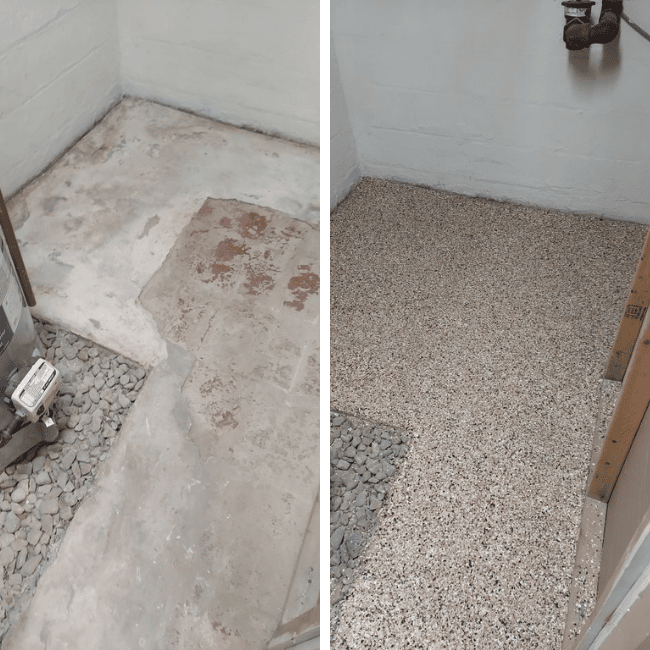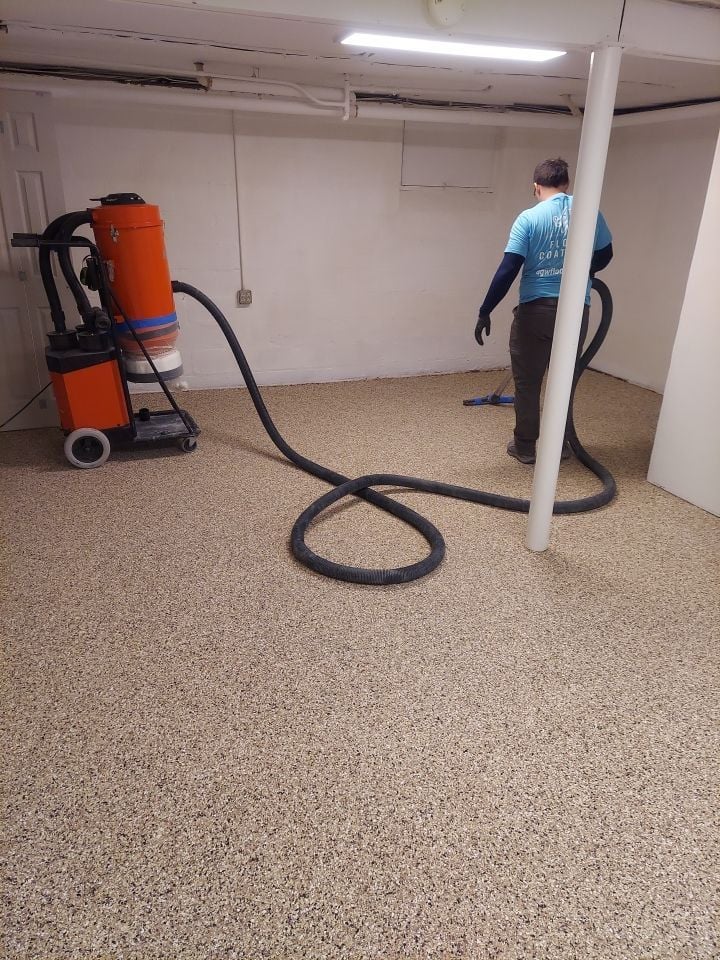 Can You Coat Basement Stairs?
Absolutely! To help create a cohesive style, we can coat and apply the broadcast to your stairs as well. Especially if we add anti-slip aggregate, this creates a super strong, slip-resistant surface – perfect for a flight of stairs.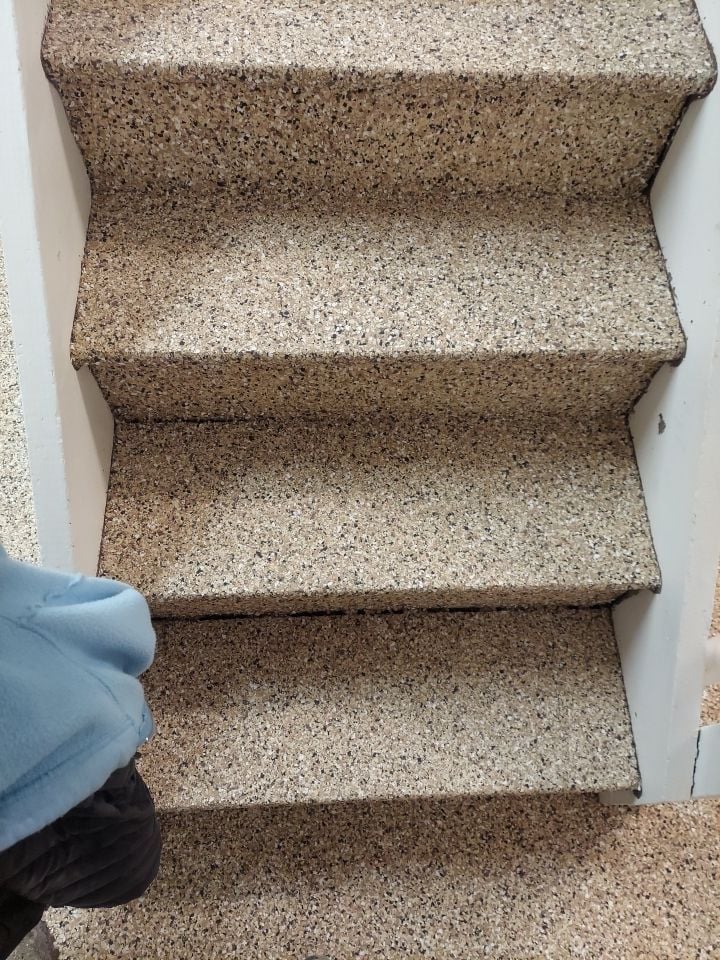 Are Your Basement Floor Coatings Moisture-Resistant?
After all the flooding we've experienced in the last year, we know how crucial this question is. We start every floor coating project with a concrete analysis, and test the moisture levels as well to ensure that there are no underlying issues that could prevent our system from being the right fit.
If there are no larger moisture problems, our polyurea floor coatings are ideal for creating a moisture-resistant, easy-to-clean surface. In other words, we can't prevent or remediate an existing problem, but we can make sure your floor resists top-down moisture intrusion and is easy to care for.
Have More Questions About Coating a Concrete Basement Floor?
We're here to help, and we love talking floor coatings. Contact us today for a free consultation!