The most successful exterior house painting projects rely on several key elements: surface preparation, production selection, skillful application, and the weather.
We can control 3/4, leaving only the weather as the wild card… Thankfully, experience and technology allow us to navigate weather conditions as effectively as possible, making sure we're maximizing our time while still painting in ideal conditions for superior adhesion and paint performance.
One key question we often hear, especially during the fall and spring seasons, is simply: how long do you wait after rain to paint? 
Moisture Content and Exterior Painting: Here's What We Watch For!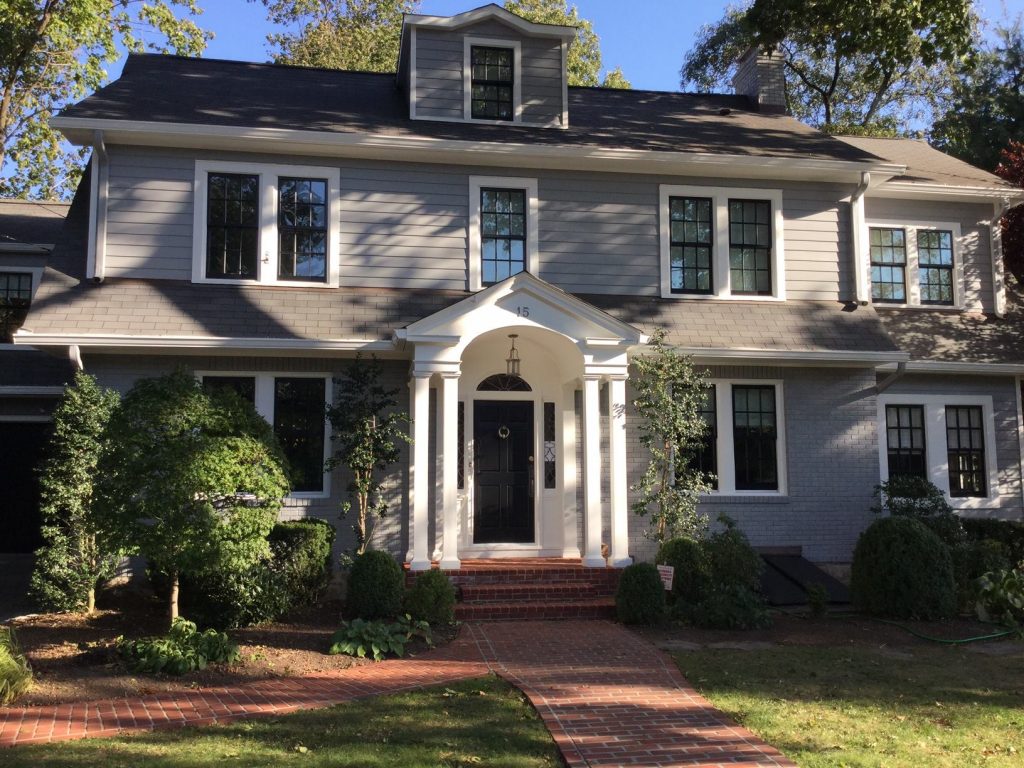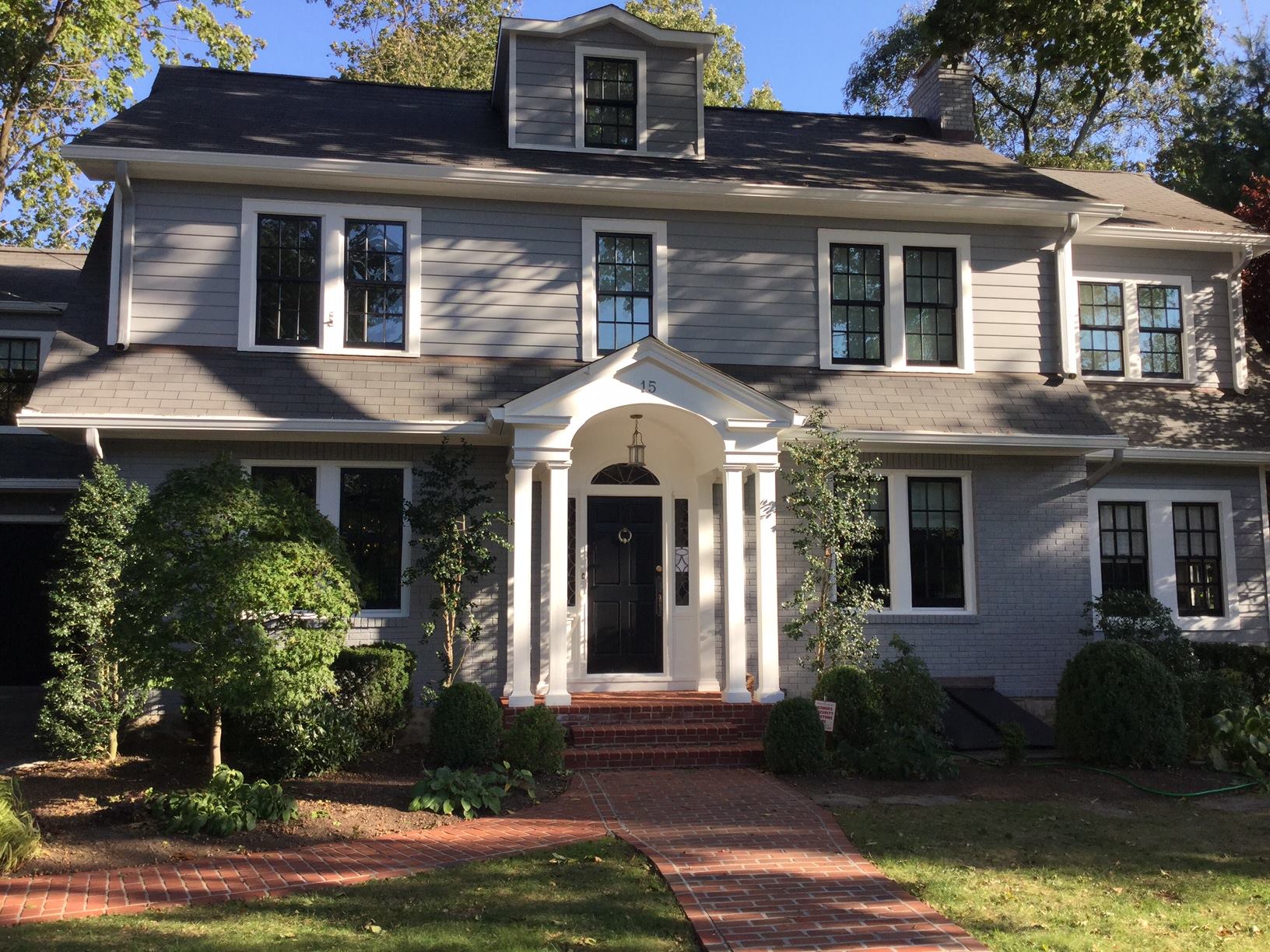 In a perfect world, our painting schedule would be full of warm, cloudy, dry days. Too much sun can be detrimental to a paint finish, just as too much rain can be.
After it rains, we typically wait a couple of days to make sure that the siding is perfectly dry. After all, even if it feels dry to the touch, that doesn't mean that moisture isn't still captured within. 
Fall and spring can also both offer wild fluctuations in temperature, especially as the sun dips down after a warm day and the air quickly cools. With this in mind, we typically wait a couple of hours after dew point to start painting again, just to provide ample time for your outdoor surfaces to dry before we resume our work.
The Right Exterior Paint Products Can Make All the Difference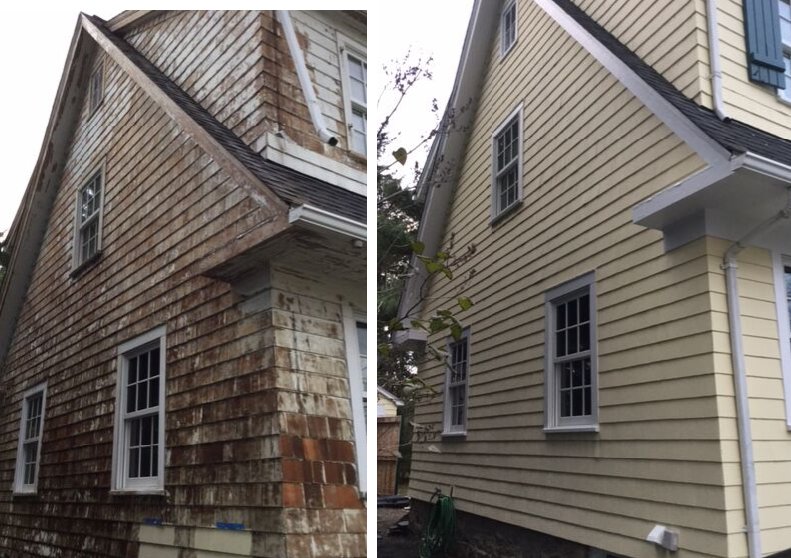 That seasonal (sometimes daily!) temperature fluctuation creates demand for paint products that can roll with the seasonal punches. We pick these products carefully, ensuring that your project needs will be paired with a paint or stain that we have faith in, thanks to direct, positive experience and observed performance. 
As a couple key examples, check out Sherwin Williams' Duration, or Benjamin Moore's Regal Select. Products like these make painting safe even when the outdoor temps dip down to 35 or 40 degrees.
Have a Question About Your Exterior Painting Project? 
If so, it would be our pleasure to connect with you directly and chat painting. Contact us today!