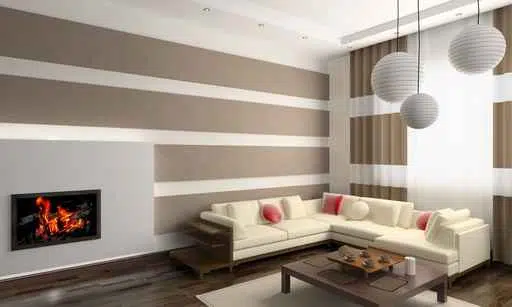 Are your interior walls in need of a fresh look? With the wear and tear of daily life your walls may be ready for an overhaul, but with the myriads of painting services offered by businesses and contractors in today's market you may be wondering, "How do I find an interior painting contractor who will get the job done well?"
What is a Painting Contractor?
In choosing a good painting contractor, it is important to know what a paint contractor is. Unlike an individual painter who simply shows up to do a specific task, a painting contractor is an accredited company which commits to overseeing an entire project from start to finish, ensuring that the job gets done well and to the customer's satisfaction. Painting contractors often have trained employees who are able to help you with aesthetic decisions (such as color consultations) and ways to get the job done effectively (proper preparation of surfaces and application of paint etc.).
How to Choose a Good Interior Painting Contractor
Here are a few key tips for locating a good painting contractor:
Research The internet is your best resource for finding a good local painting contractor. Search for painting companies near you which include interior painting services and make a list of several contractors who service your area. This will allow you to compare prices and services, helping you find a company who will best suit your needs.
References One of the best ways to locate a painting contractor you can trust is by reference. Check contractors' websites for recommendations or references from previous customers. Ask friends or family in your area which companies they have contracted with and what their experiences were. There are also websites (such as Better Business Bureau) that list ratings and references that can help you find quality contractors.
Portfolio Also, many interior painting contractors will have have a portfolio to look at. This will give you a good idea of the services which an interior painting contractor offers.
Accredited When you are researching painting contractors, be sure to check that the companies are accredited. Good painting contractors should be bonded and insured.
Settle Details Finally, be sure to work out all the details ahead of time. Most contractors will be willing to give free estimates. This estimate should be comprehensive and requested in writing. Choose a firm price for the entire project and know exactly what the contractor is going provide before signing the contract. When discussing specifics of pricing, keep in mind the preparation of surfaces to be painted and how many coats of paint the contractor is willing to include, as these will affect the appearance and durability of the painting job.
A. G. Williams Painting Company, Inc. serves Larchmont, Bronxville, Irvington, Pleasantville, Armonk, Greenwich, North Stamford, and surrounding areas. If you are in the area and looking for a painting contractor, contact us for a free estimate!