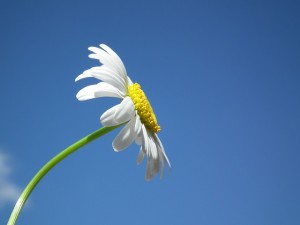 There is one major drawback to the winter season in this area of the country: shorter days. It seems like every year the sun starts to tuck itself behind the horizon just a little earlier, leaving us with fewer hours of daylight and more darkness. And, with no sun to warm your face as you step out in the later afternoon, there's that extra icy chill that shakes your shoulders and leaves you wondering just when spring will arrive.
It's important that you fight the darkness wherever you can; this helps to keep any winter blues at bay. While you can't coerce the sun to stay out any longer than it wants to, did you know that you can make interior design and color choices that will help to fight the apathy and even depression that can spring up during this time of year?
Paint a Bright Coat Over the Winter Blues
Here are a few ideas to help keep you positive, inspired, and upbeat this winter!
First, try to remove the colors blue and grey as much as you can from the places where you spend the most time. Psychologically they will work against you, eliciting feelings of cold and depression.
Inject bright colors! Reds, oranges, and yellows are your friend because they represent warmth and light. Depending on your situation you might not be able to paint large areas these colors, but an accent wall or even a few bright decorations will make a difference.
Plant life can help! It doesn't cost much to add a vibrant plant, large or small, to your interior design, but the presence of green, brightness, and life will help to improve your outlook.
Stay active! Even if it's just a matter of carving out 15-20 minutes to make a run to the coffee shop, a brisk walk releases endorphins and reduces stress. Avoid stagnant positions.
Brighten your space! Invest in a couple of extra lights so that your home is never dark and shadowy.
Do You Need a Professional Painting Company?
A.G. Williams Painting Company is proud to offer top-quality interior painting services. Why not let us brighten your world a little this winter? Call or email us with any questions you might have!