It used to be that interior painting was thought of more as a warm-weather activity, best left for late spring, summer, and early fall.
Why?
Well, paint fumes were a concern for some homeowners, especially if the work was being done in a mainstream room. Thankfully, this is no longer an issue. As we have mentioned before, the development of low and zero-VOC products has ensured that paint is enjoyed through the only sense it was designed for: sight.
Low-VOC formulas carry much lower levels (even nonexistent, for some) of Volatile Organic Compounds. These VOCs are the source of the chemical odor that is often associated with fresh paint.
With that said, let's take it a step further. Not only is wintertime interior painting possible, but it's even ideal.
What Could a Fresh Coat of Paint Do for You?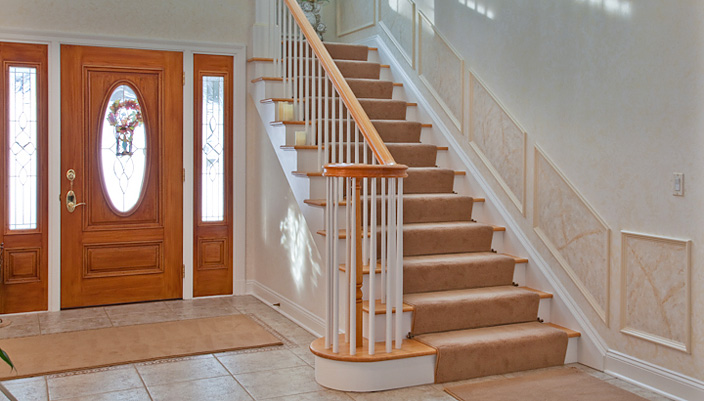 A Fun Project – Winter can be a long, cold road, and especially so if you don't enjoy a lot of outdoor activities. Interior painting offers a chance to rethink your colors and design with a level of focus that often isn't possible when the warm breezes and blue sky of summer are calling your name.
A Little Variety – The colors you surround yourself with have a huge impact on mood, energy, and motivation. Purposefully refreshing your home's palette can offer a much-needed change! For more about how you can strategically pick stylish colors, visit this article from WebMD: Color Psychology: How to Make Your Home Feel Good.
Be Ready for the Holidays – Even though they are coming up quickly, there is still time to add plenty of "wow factor" before your guests start arriving. Try a warm and inviting entry area color, or replace a tired color scheme in your kitchen or dining room. Focusing on the places where there will be the most activity is a wise place to start.
Check It Off Your To-Do List! – The warmer months tend to be the landing place for a wide variety of home improvement projects, activities, and trips. Painting during the winter can leave your schedule just a bit more open during the time of year when you'd rather be doing other things.
Are You Looking for a Professional Painting Company?
The team here at A.G. Williams would love to be of service. We can help you create the perfect plan, from finding the best colors for your specific space to offering a beautiful, lasting finish.