If you are a property manager, owner, or member of an HOA board, we know that you have a large number of responsibilities on your plate. Because of this, you are always looking for ways to delegate, streamline your processes, and still make sure that your property is well cared for.
With all of the distraction and busyness that can go along with a role like yours, it's easy to let something like painting slip off your radar until the need becomes too glaring to ignore. While this may seem like a natural byproduct of project prioritization, this actually is the least efficient and cost-effective method of property care.
If this sounds at all familiar, it's definitely time that you considered a commercial painting maintenance plan.
How Can a Painting Maintenance Plan Make Your Life Easier, and Your Commercial Property More Attractive?
Before we go any further, the essential first step is to find a trustworthy local painting company. The potential benefits only become truly beneficial if you are working with a commercial painter who has the experience, equipment, and professional staff that your property needs, and deserves.
A proven track record of reliable, excellent work and total project management is essential.
With your professional painting partnership now in place, let's take a closer look at the benefits:
Keep your property consistently looking its best, year round

Consistent maintenance also means that your budget will be more easily planned and adhered to

Predictable upkeep is much more cost-effective than a cycle of drastic exterior repairs and updates, followed by years of surface breakdown

Interior painting maintenance and touch-ups also cost substantially less than an entire repaint

With a reliable schedule in place, you won't need to worry about routine maintenance – leave it to your professional!
What Could Your Painting Maintenance Plan Include?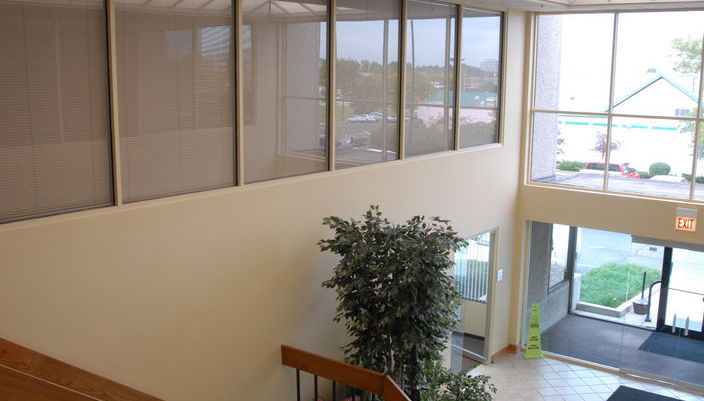 The specifics of your plan can be customized to meet your unique goals, budget, and needs. In general, however, painting maintenance includes:
Interior Painting of Common Areas and Community Rooms

Touch-Up Painting

Pressure Washing & Gutter Cleaning

Exterior Touch-Ups

Mildew Removal

Caulking

Wood Rot Replacement

Record of Paint Colors

Garage Door & Parking Structure Painting

…and more!
Find Your Commercial Painter Today
There are really no disadvantages to launching your commercial maintenance plan.
If you have any more questions or would like to discuss specifics for your property here in Westchester or Fairfield counties, we hope you'll reach out to us at A.G. Williams Painting Company. It would be a pleasure to talk with you!