Can a fresh coat of paint bring you closer to God? Well, probably not! However, when a church or worship facility looks shabby or worn out, it can distract people from their reasons for being there. Also, it may give visitors a poor first impression.
At A.G. Williams Painting, we understand that for many people, their faith is deeply important and personal. Therefore we consider it an honor to be chosen to paint a church, synagogue, mosque, Kingdom Hall or other house of worship. You will find our commercial painting crews to be respectful, tidy, proficient, and attentive to details.
Commercial Painting Services for Churches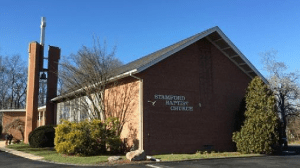 Steeple Painting & High Ceiling Painting: Church designers have long believed that the physical structure should draw our eyes, and thus our hearts, upwards. Whatever this does for believers, it certainly makes church painting more of a challenge! However, we're not complaining! We have all of the lifting equipment and scaffolding necessary to paint hard-to-reach places, whether that be the church steeple or a (literal) cathedral ceiling.
Plaster & Drywall Repair: Historic buildings often suffer damage with the passing of years. Whether it is from the antics of youth groups, or water damage from a leaking roof, or the normal shifting and settling that occurs over time, interior walls will inevitably need repairs. At A.G. Williams, we offer drywall and plaster repair to get your walls looking fresh and whole again.
Interior & Exterior Painting: Using quality paints and proper painting techniques, we can have the inside and outside of your church building looking welcoming and attractive again.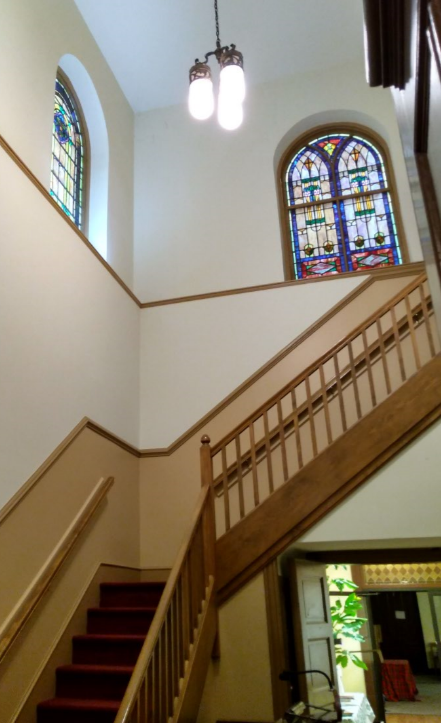 Carpentry & Wood Refinishing: If you have any exterior wood that is splitting or suffering from dry rot, our staff can repair or replace the affected areas. We also provide services for interior woodwork, whether it needs refinishing, staining, or painting.
Interior Design & Color Consultation: After a generation or two has passed, it may be time to give fresh thought to your interior design. We can help you being new color and creativity that harmonize the history of your building with its present and future.
Parking Lot Painting: Even the lines in your parking area and the disabled-accessible parking indicators have an impact on how visitors perceive your congregation.
Pleased to Paint for Any Religious Group
Our nation has a rich tradition of varying religions living side-by-side, and at A.G. Williams, we are delighted to continue that heritage. Whether you represent a mosque, a Kingdom Hall, a synagogue, a Catholic church, a temple or a Protestant church, we offer nothing but respectful interactions and top-quality painting services.
Excellence in Painting for Over 100 Years
A.G. Williams has been providing professional painting services in New York and Connecticut since 1906. Primarily serving Westchester and Fairfield Counties, we have built and maintained our reputation by hiring and training trustworthy craftsmen. We strive for excellence in everything we do, from our office staff to our painting crews.
If your church or house of worship is going to need painting or repair services in the near future, we would love to begin the conversation. You can contact us online or give us a call. We look forward to hearing from you!