Painting your home can be an exciting process, though there are aspects of it that can feel overwhelming. We have created this guide to help you clarify the process, hopefully making it feel within your reach. Interior painting might not be as quick as changing a light bulb, or as cheap as a new throw pillow, but the transformation it brings in your home is definitely worth the investment.
What are the benefits of interior painting?
New colors that refresh your outlook and liven up a tired routine
A clean, new surface that gleams and encourages
A resilient barrier against scuffs, spills, and stains
A warm welcome for guests
A reversal of the damaging effects of time and family life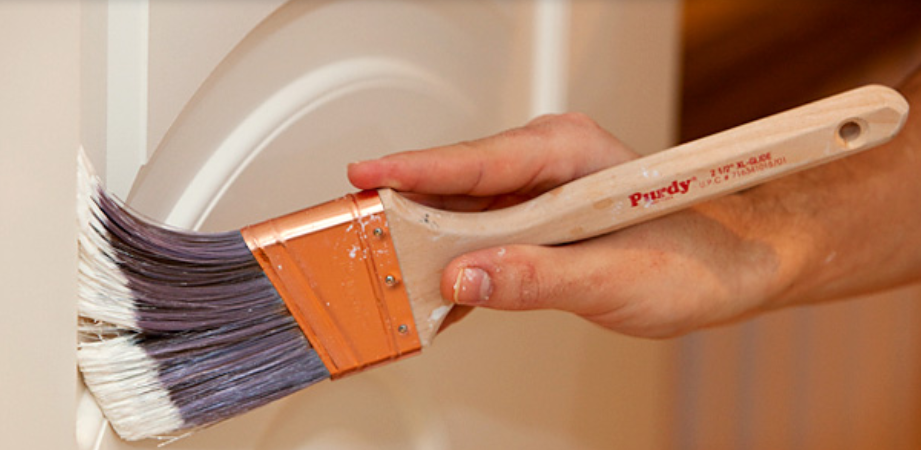 Deciding When to Paint
How do you know when it is time to paint the inside of your home? There are a number of factors to consider when you answer this. If you are getting ready to sell your home, interior painting can increase its value and help it to sell more quickly. Realtors consistently recommend painting as a great way to prepare your home for selling.
If you are planning to stay in your home for a number of years, your interior painting will have a different motivation: the quality of family life while you live there. The decision to paint involves weighing the joy and freshness that new paint brings against the effort and cost involved in painting.
Here are some questions to ask yourself:
Do you have any rooms that feel outdated, dingy, or just plain worn out?
Are there any colors in the home that consistently bother you?
Do you have walls with lots of drywall or plaster damage, such as cracks, gouges, or holes?
Do you have any walls that are marred by stains or or scuffs that you can't clean off?
If you answered yes to any of these questions, that could be enough reason to go ahead with an interior painting project.
Remember that painting doesn't have to be a huge ordeal. Simply painting one room, a hallway, or even just a single door can be enough of a change to bring new freshness and energy to your home.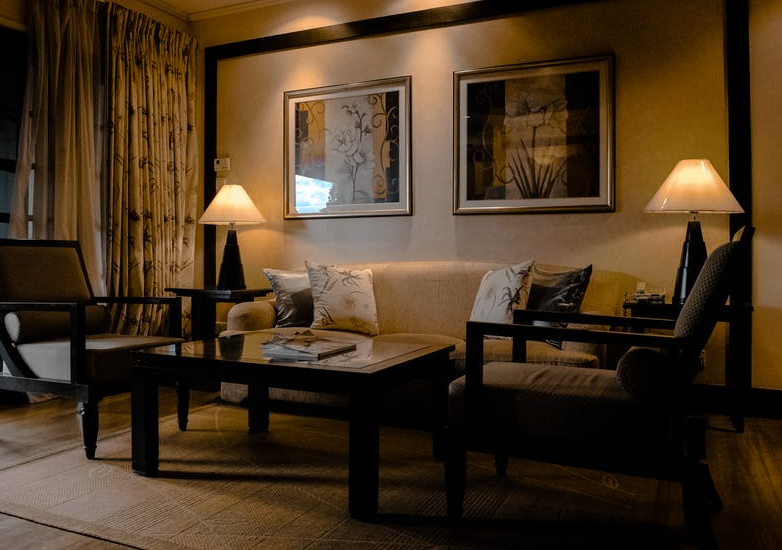 Choosing a Painting Contractor vs DIY
There is a lot to say for the Do It Yourself option when it comes to house painting. Generally, the primary motivation is to save money, and it can do that. The other is the satisfaction that comes from seeing the results and knowing you did it yourself.
Hiring a painting contractor also has many reasons in its favor. The amount of time, effort, and hassle that you save is often more than enough reason to hire a professional painter. Because they have crews with many painters, because their experience makes them efficient, and because they have all the right tools, they can have a project finished in a small fraction of the time it would take most homeowners.
Another reason to consider hiring a house painter is the difference in results. While a skilled Do-It-Yourselfer can do a good job, a professional house painter is able to provide a finish with truer colors, smoother walls, straighter lines, and an overall quality that is hard to beat!
Here are a few things to look for when evaluating which painting company to hire:
Does the painter have genuine customer reviews you can see on Yelp, Google, Angie's List, Houzz, or some other reliable forum?
Is there a portfolio on their website so you can see examples of their work on past projects?
When you contact them, are they polite and prompt in their communication?
If you request an estimate, are they timely, friendly, and professional?
It is a good idea to get house painting estimates from several contractors before deciding which company to go with. While it can be tempting to choose the company with the lowest estimate, this might not be the best long-term value. Make sure you are considering the professionalism and quality of the company also. It's better to choose someone who gives detailed estimates, so you know what you are paying for. Ask about the quality of the paint they are using, since cheap paint won't last as long. Finally, make sure the painter you choose is licensed and insured, and that they offer a guarantee on their work.
The Painting Process
When you hire a professional painter, the process begins with a consultation and estimate. Many painting companies offer color consultation or interior design services to help you as you choose colors for the project. You can even request to have a small patch of the wall painted with color samples, so that you can tell exactly how the colors will look on your walls.
Once the painting crew arrives at your home, they will begin by moving any items that are in the way of the painting, and by protecting all non-painted surfaces. Next comes one of the most important, but easy-to-underestimate steps: surface preparation. The painters will take care to fill any holes and repair any damage to the drywall or plaster, creating a smooth, clean surface.
Priming is the next step in many cases. Priming is necessary if there is any bare drywall or if any areas have been patched or repaired. It also helps to cover the previous color if you are making a significant change in wall color. Finally, priming helps to block stains and even odors that may have seeped into your walls.
Finally comes the fun part: applying the paint! Depending on the nature of your project, they may use paint sprayers, brushes, or rollers. Whatever tool they choose, you can be assured of a smooth, even finish and spectacular results! Your estimate should specify whether the price includes one or two topcoats of paint.
When the paint has been applied, it's cleanup time. The painters will clean up all their tools and drop cloths, remove all their protective tape, and leave you with beautiful new walls. At this point, most painters offer a walk-though, during which time the client can point out any issues they might see that they want addressed before the job is considered complete.
Residential Painting Contractor for New York and Connecticut
If you live in New York or Connecticut, we would love to be your interior painting company! A.G. Williams has been serving Fairfield and Westchester counties for over 100 years, and we have a well-established reputation for exceptional painting, wonderful value, and pleasing customer service.
In addition to interior painting, A.G. Williams offers wallpaper installation and removal, faux and decorative painting, cabinet painting and refinishing, exterior painting, pressure washing, deck refinishing, and carpentry repairs.