After a long, cold winter here in New York and Connecticut, those of us who live here aren't the only ones looking forward to spring and summer; your house also looks forward to a break! Those freezing winds, that snow and ice, all of it puts a strain on your home exterior. Even apart from the moisture, the temperature fluctuations of winter cause the building materials to expand and contract. So now that spring is gradually showing its face, what exterior maintenance or painting does your home need?
Spring maintenance should include taking a look at the following aspects of your home exterior, and we'll look at each one in turn:
Gutters and downspouts
Caulking
Exterior paint
Stained woodwork and decks
Dirt & mildew
Checking Gutters and Downspouts
Because water is one of the most damaging forces of nature when it comes to the health of your home, gutters and downspouts are some of the most important protective equipment you have! When they are working properly, all the rain and snow that lands on your home is funneled quickly and safely away. However, if gutters are clogged, leaking or broken, water can end up causing problems in any number of ways. Here are a few things to look for:
Are the gutters firmly attached everywhere, or are they pulling away from the house? Are they sagging anywhere?
Are there leaves or needles, or gravel from your shingles piled up in the gutters, or are the gutters clean so that water can flow freely?
When it is raining, can you see any places where the gutters are leaking, or where the downspouts don't seem to be functioning properly? (To check this, use a good umbrella and take a walk around your house when it's raining)
Also when it rains, see if there is any place where water is pooling on the ground near the walls of your house. Downspouts should be connected to a water dispersion pipe, either above or below ground.
If you are not sure how to check these things, or if you need gutter services, it is important to contact a professional. Don't ignore water problems in your gutter systems!
Note: be extremely careful with ladders! If you aren't sure you can get up to look at your gutters safely, leave it to a professional painter or gutter company to inspect them for you.
Caulking
At each point where your siding meets another feature of your home exterior, such as windows, doors, vents, wires and outlets, the seam is usually protected by caulk. This provides a waterproof barrier that also prevents heat transfer and insect intrusion. Additionally, caulk is flexible, meaning it should not crack with the changing of the seasons.
With all of the protection that caulk offers for your home, it is very important to check that it is doing its job properly. After a number of seasons, caulk can wear out and begin to split or peel. If this is happening to your home, it would be good to mention it to your exterior painting contractor. Your painter can make sure the caulk is refreshed in a way that is attractive and effective for protecting your home.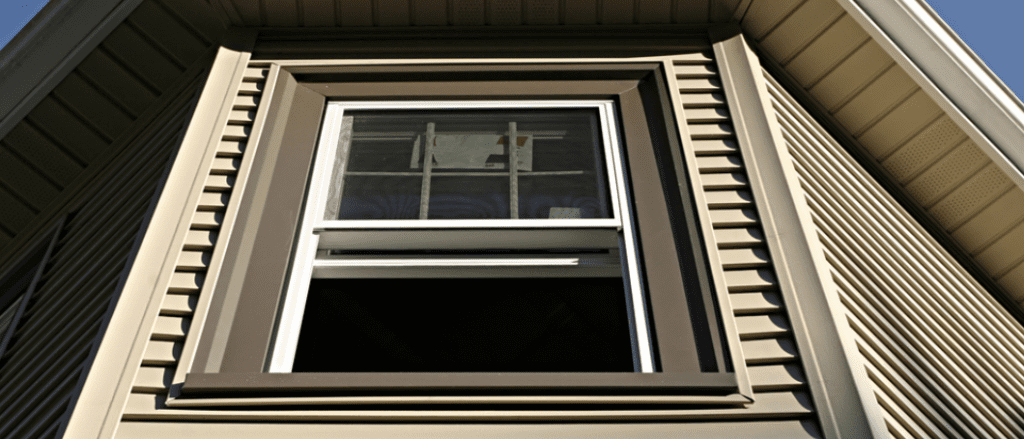 Exterior Paint
If your exterior paint is given proper care and maintenance, it can extend the length of time between full repaints. Also, it is important to catch any signs of paint failure early, as doing so will prevent the need for extensive (and expensive) remediation.
Exterior paint failure can take several forms. It might look like bubbling paint, or hairline cracks, or a chalky film on the surface. Obviously, anywhere that paint is flaking or peeling off is a sign of failure as well. This needs to be treated quickly to prevent major problems.
When your home exterior needs paint maintenance, dealing with it quickly is vital for the sake of the home looking its best, but even more so for the sake of protecting its long-term health. Your painting company can help you determine whether you need exterior touch-up painting, or more extensive painting maintenance.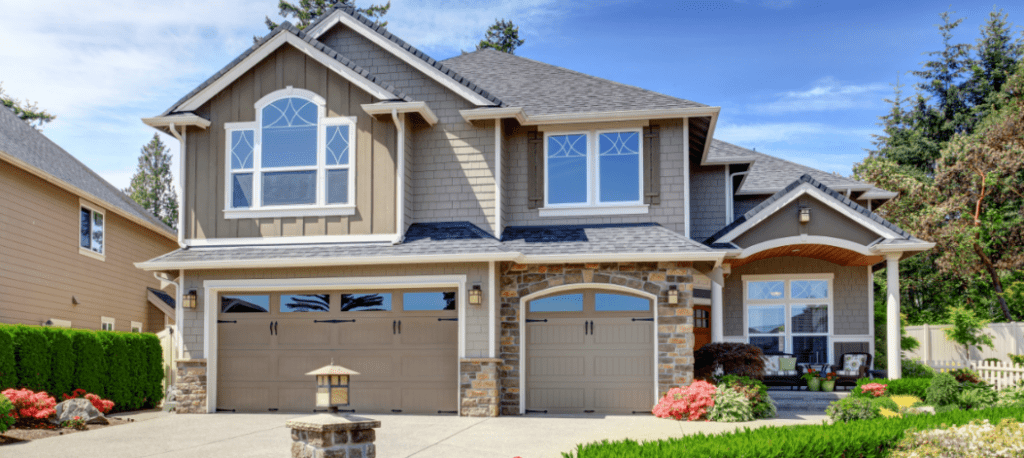 Exterior Stained Wood
Just like your exterior paint, the varnish or polyurethane coating on your stained wood needs periodic maintenance to prevent failure. A touch-up coating will go on quickly and easily, extending the life and health of your deck, railings, porches, stairs, and other exterior woodwork.
One way to check the health of your coatings is to drip water on the surface. If it beads up and stays on the surface, then the protection is still in place. However, if the water soaks into the wood quickly, then the health of the wood is vulnerable. It is important to get the protection renewed before the humidity and rainstorms of summer.
Dirt and Mildew
Another factor that impacts the health and appearance of your home is the dirt and mildew that can accrue on the exterior surfaces. This can be air pollutants, pollen, bird droppings, and a host of other airborne contaminants, plus the mildew and mold that grow in shady areas.
The easiest way to clean off these surface contaminants is with a careful pressure washing. In the case of mildew or mold, it is good to spray first with an anti-fungal product that will help prevent the re-growth of the problem. A house painting company will be able to pressure wash the outside of your home to get it looking fantastic again after the winter.
Painting Company for New York and Connecticut
If you need assistance with your exterior home maintenance, A.G. Williams would be delighted to help you. We provide pressure washing, exterior painting, wood staining, and caulking services, and we can also help you find a reputable company for gutter maintenance.
In addition to our exterior painting services, we also provide interior design and color consultation, interior painting, wallpaper services, and faux finishing services. Our service area includes Westchester County, New York, and Fairfield County, Connecticut.
Feel free to contact us online or call us for a free evaluation and estimate.