Is your kitchen feeling a little bland? Maybe your food needs a little more salt, or more likely, your kitchen walls could use a new coat of paint! If your kitchen is in need of some new flavor, here are three delicious paint colors that you could consider:
Sage Green or Celery Green
Both sage and celery green are stylish and attractive paint colors in a modern or a country kitchen. They pair well with white or wooden cabinets, and they look great with any kind of countertop. They add a fresh, organic feel, and while they do bring new taste to your space, they keep the temperature nice and mild.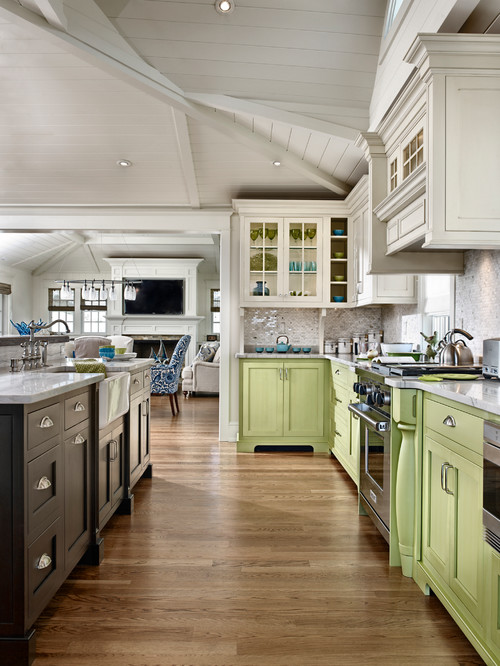 Buttery Yellow
Nothing says delicious like a warm, smooth, buttery yellow that gently envelops you in its calming energy! With this paint color on your kitchen walls, mornings are brighter and evenings are richer. You can lean towards a creamier option for a more subtle look, or go for hints of lemon for a more cheerful burst of flavor.
Pale Mint
While blue is not typically a popular kitchen color, a cool mint paint gives you that pleasant tingle of cleanliness, a freshness you can feel! Mint is lovely in a room with lots of natural light, and when paired with white kitchen cabinets, the effect is gentle and pleasing.
Painting Kitchens and Other Interior Spaces
If you are ready for some tasteful new paint colors in your kitchen, A.G. Williams would love to be of service! Our experts can provide you with a professional color consultation, and our painters set the standard for excellence in interior painting. You can be sure of clean lines, smooth surfaces, and rich, consistent colors.
Serving New York and Connecticut since 1906, A.G. Williams offers interior painting, exterior painting, cabinet painting, and much more! If you would like a free estimate, please don't hesitate to contact us.