When people see our 1-Day concrete floor coatings, the question we get asked most often is whether or not this is just concrete paint? The short answer is no! Our 1-Day floor system is so much more than a coat of paint.
This concrete coating is made out of polyurea and is applied in three layers. Polyurea is a synthetic polymer and is not paint. Because of its chemical makeup, polyurea is waterproof, abrasion resistant and extremely durable.
While pure polyurea makes up the base coat, the top coat of the flooring is sealed with polyaspartic polyurea.
This hybrid polyurea is UV resistant. Because cement floors are often exposed to the elements, this layer adds an additional layer of protection for your concrete floors.
Why choose our 1-Day floor coatings
over
cement paint?
Why is this good news for your cement floor? Painted cement floors will eventually chip and peel. Also, due to the thin sealing coat, they can also be extremely slippery when wet.
Our One-Day concrete floor coatings have none of these issues!
Resistant to chemicals

Resistant to abrasions and impact

Waterproof

Slip-resistant to protect against falls

4x stronger than epoxy

UV resistant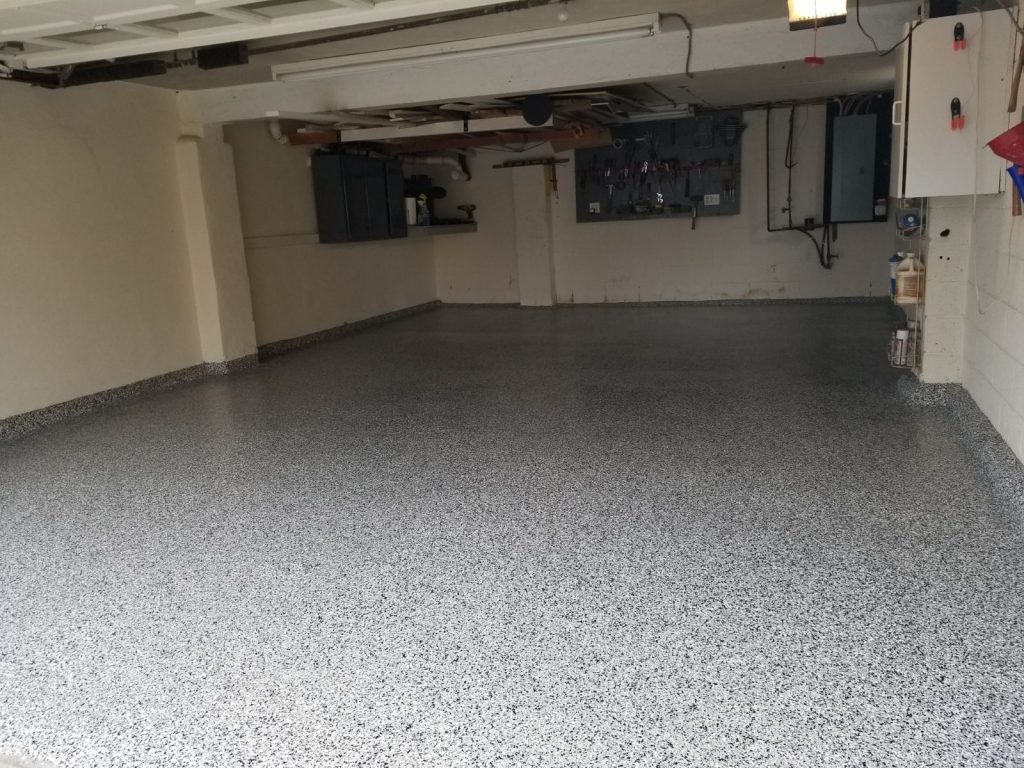 Prep is key
The process to install these floor coatings is not a one step process. Without proper preparation, the polyurea would not be able to bond with the concrete surface.
Starting with a clean floor, the team will carefully go through and seal all cracks, dents and damage to the garage floor. If there are dips or uneven surfaces, these must be treated before the floor coating is applied.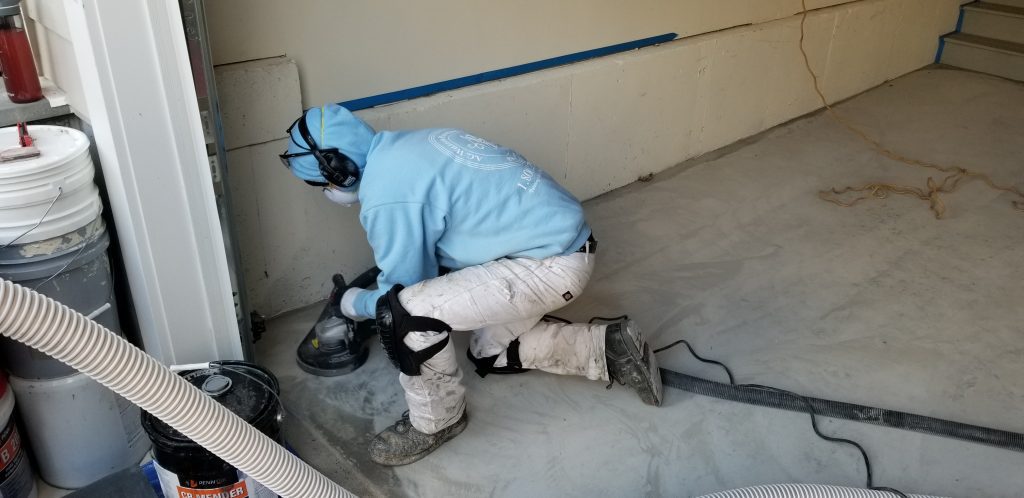 Our industrial sized grinders  will clean off any dirt, old concrete paint and create an even surface. This step is important because you do not want a place for water to pool on your new floor coating!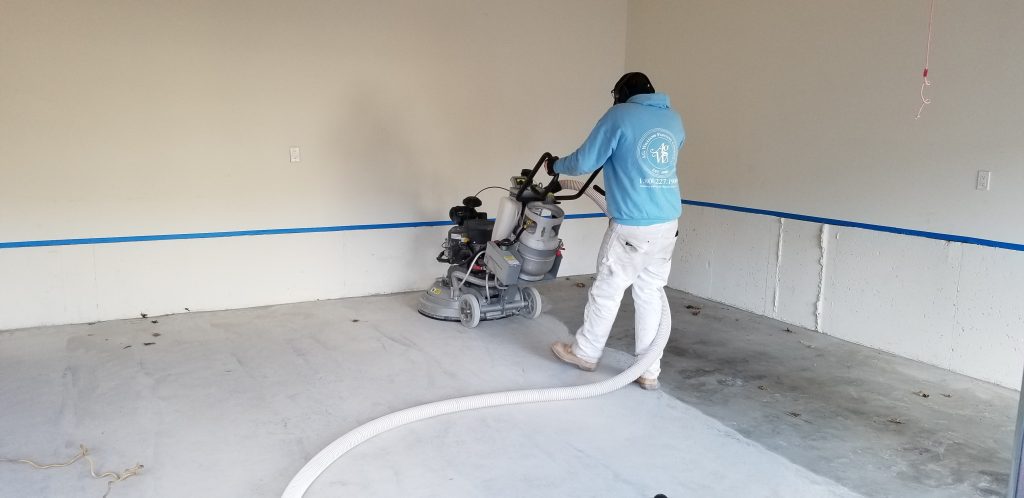 Layer on layers
Did you know that our 1-Day floor coating is comprised of three layers?
Base: Penntek's 100% solids, self-priming, pure polyurea basecoat

Flakes: Vinyl flakes that come in an array of colors.

Topcoat: UV stable polyaspartic clear coat.
After each layer is poured, the team will go over the entire surface to make sure that it is laid out in a thick, even coat.
There's so much to love about our cement floor coatings
Customers love our 1-Day floor coating system for so many reasons. Our floor coatings provide protection against impact, stains, water damage and UV rays. They are stylish, and can be color customized to fit the feel of your home.
Don't forget the warranty!
Of course, a flooring system is only as good as the warranty that backs it. All certified Penntek floors come with a two part warranty:
Limited Lifetime Warranty

15-year Product Warranty
To learn more about what this warranty includes, contact us today.
These floor coatings are not another concrete paint. They are a durable, layered polyurea system that will seal and protect your floors for a lifetime.