Cabinet painting is more popular than ever these days! 
And, in all honesty, it's not hard to see why. If your cabinets are good quality and in good condition overall, painting is a way to totally transform your kitchen without the mess, expense, and headache of a full remodel. Plus, remodeling takes this essential space out of commission for weeks, while painting takes just days. 
We're asked a lot of awesome questions about cabinet painting here in New York and Connecticut, so we thought we'd share a little more info about the process. Let's kick things off with a common question, and then we'll take a deeper dive into the steps we take.
Are Painted Kitchen Cabinets Durable?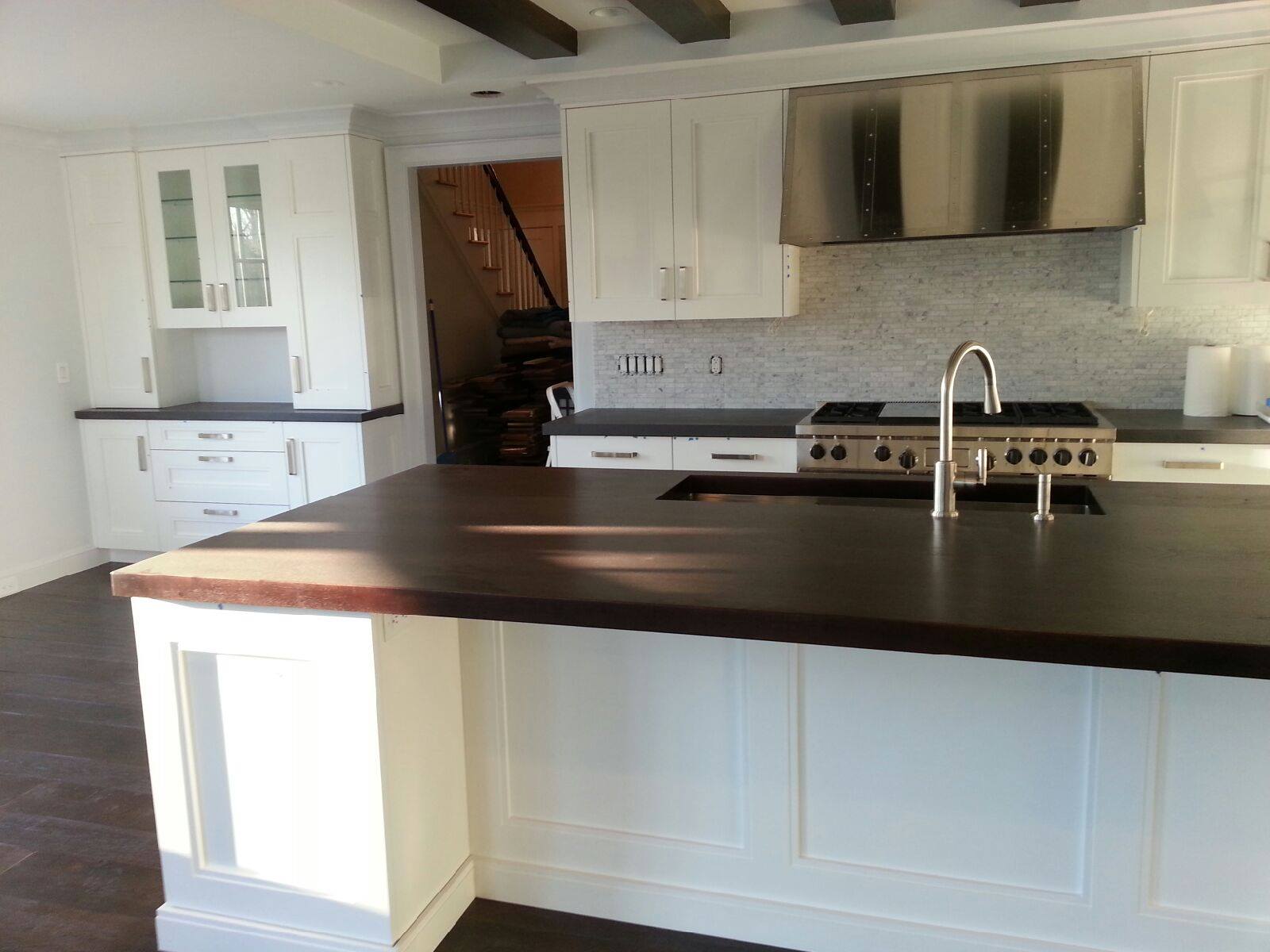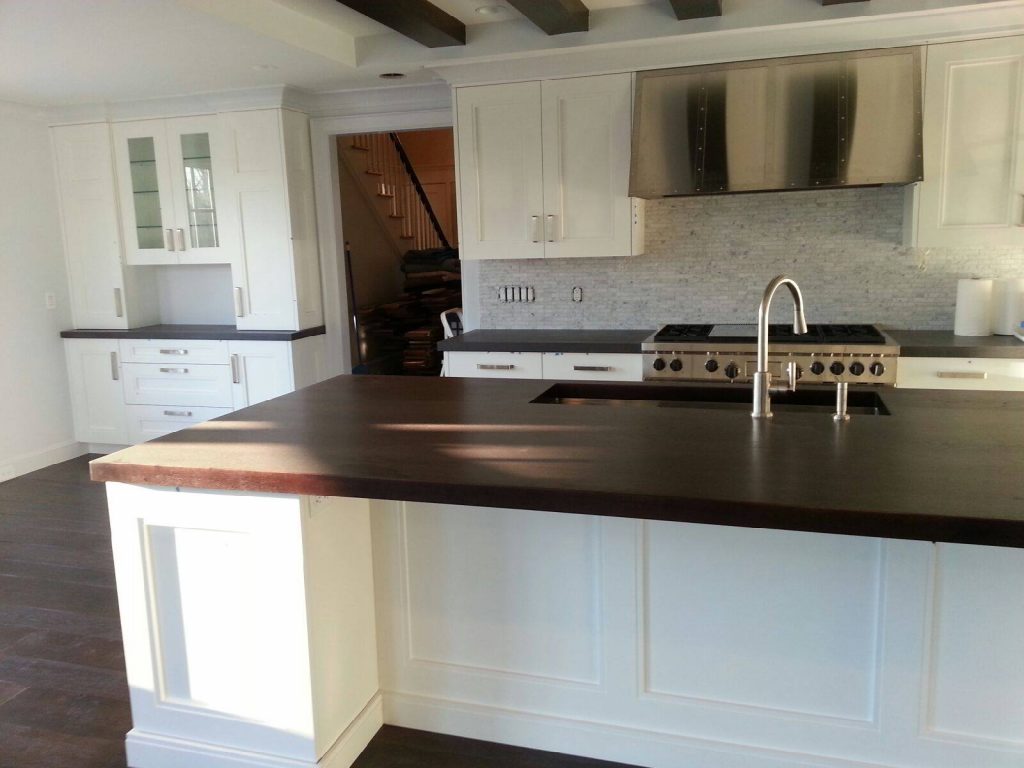 Cabinet painting can get a bad rap, but that's really because of two common problems:
DIY (do it yourself) projects gone wrong

Inexperienced and/or disreputable painting companies
A lot of homeowners get the itch to tackle the project, thinking, "It can't be that hard, right?" It looks so easy on HGTV! Or, if they hire a painting company, it may be tempting to go with that cheapest bid, even if the company doesn't have a strong, proven track record of cabinet painting work. In fact, here are a few questions you should ask your prospective painter.
In reality, cabinet painting can deliver a durable, factory-grade finish, but it has to be done correctly. While cheaper than remodeling, it's not a "cheap" project (how's that for full transparency?). It requires skill, specialized tools, multiple steps, and high-quality products. 
How Do You Paint Kitchen Cabinets?
Here's a look at our process:
When we start, we essentially convert your kitchen into a "spray booth." This includes masking off the kitchen with masking paper and plastic sheathing to protect adjacent rooms and surfaces. 

Deep clean! This includes not only cleaning the cabinets, but also sanding them down to remove any lingering residue, previous finishes, etc. 

The doors and drawer faces are removed, and we set them up in another room, garage, basement, or in some cases in a tent we set up outside. 

Time to prime! We spray apply our first coat alkyd-based stain blocking primer. 

When it's dry, we sand the surface again. 

We then apply the first coat of paint.

Next? We sand again.

Second coat is applied, and we then reinstall the doors and drawers. 

After installation, we spray-touchup any spots that may need it. 
Fun Fact:
We employ over 70 painters, but only 5 kitchen cabinet sprayers! It takes years of training to be able to perfect the technique. 
Kitchen Cabinet Painting Services: Let's Get Started!
We invite you to reach out with any and all questions about the process, benefits, or your kitchen specifically. You can also start here to learn a bit more about our cabinet painting services in general.