We've waited and waited and finally, it is here. It's time to kiss 2020 goodbye and wish it on it's merry way, never to return again. Finally, we get to open our arms big to greet 2021, along with all of the new perspectives it can bring with it.
One way that we would like to help inspire new perspectives is by giving you the 2021 trending colors that just might be the jumpstart that you need. We have had plenty of time over the past months to critique our homes and find what changes can be done, but now it's time to get to it and we are here to help you!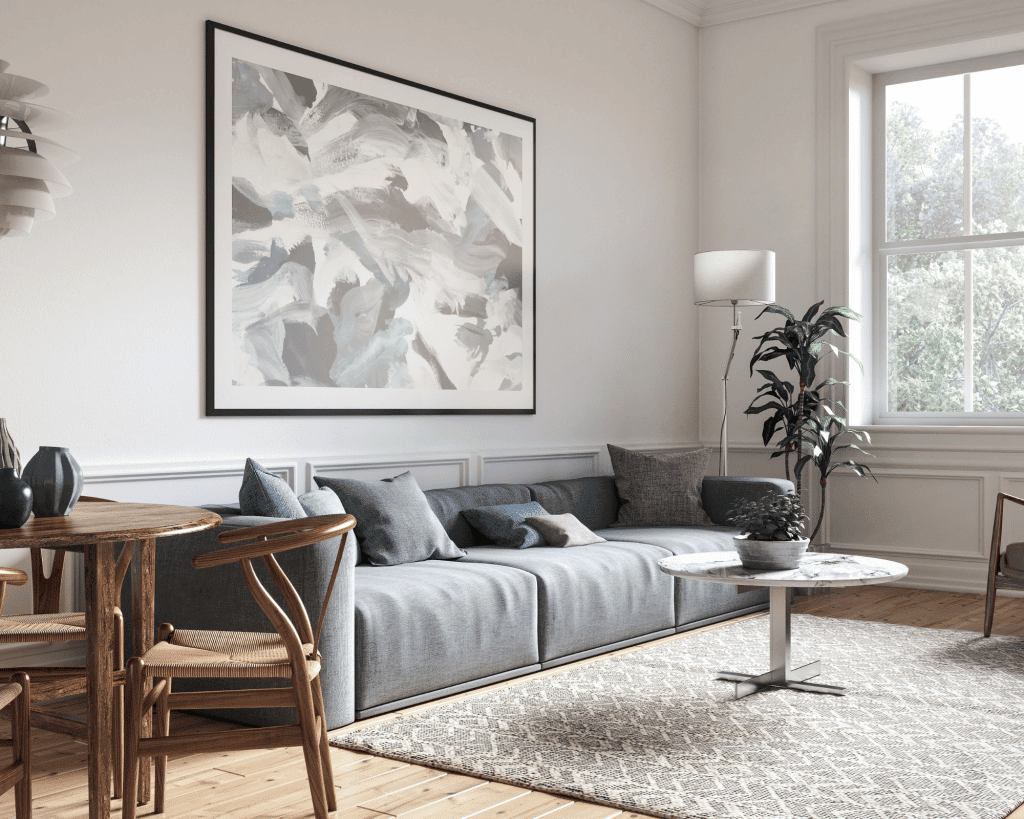 2021 Color Trends
We have seen many 2021 color trends for interior painting lately, many of which take a neutral color such as a white, gray or beige and accent it with a sharp, fresh color. Keeping the neutral color involved in the room creates the calming atmosphere to keep those cozy moments going even as life begins to get busy again. Bringing in the sharp accent colors has the ability to inspire and brighten up your day as you prepare for anything and everything. So let's check out some of these colors!
Greens, Blues, And All Of It's Hues
Choosing a hue of green or blue can be the perfect accent color if you are looking for interior colors that represent a crisp, clean, comfortable, and cozy home. Blues can give you that reliability and stability and are known to help with inspiration. Warm greens can bring nature back into your home to inspire renewal and refreshing. 
Using a teal, aqua, green, or blue hue can really brighten your perspectives without feeling too overwhelmed by a bold color. We would however recommend choosing one of the hues and sticking with it so that you are able to keep that cozy feeling going throughout the new year.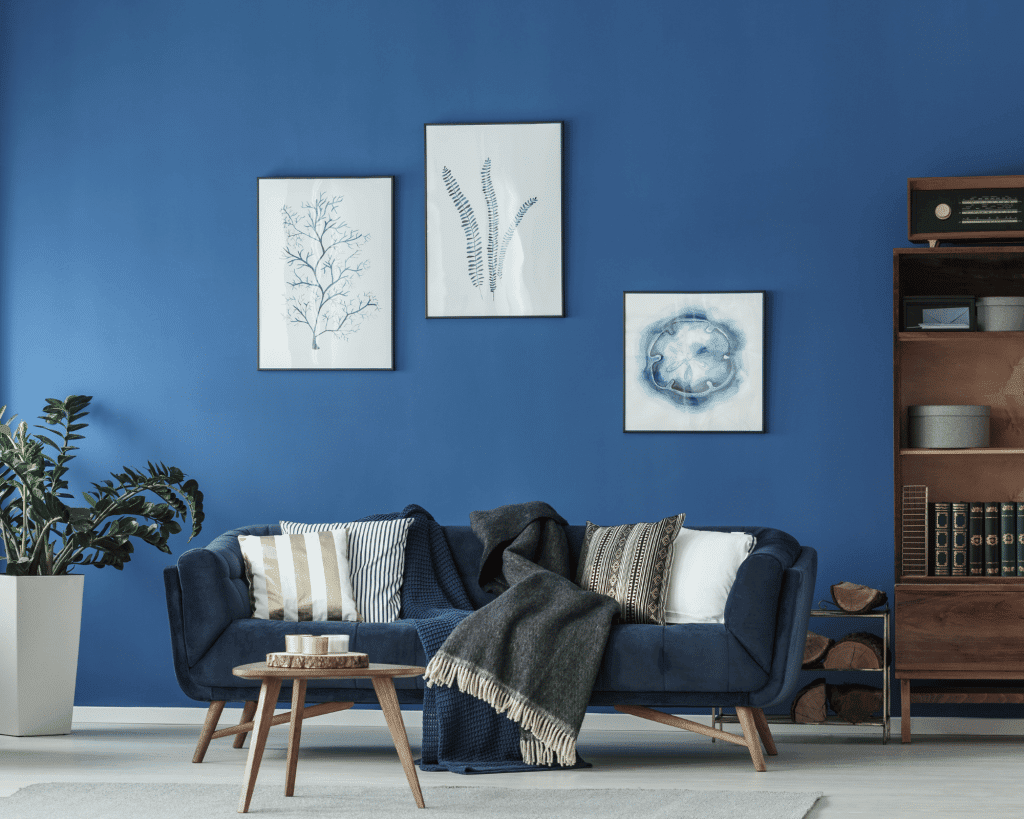 Make a Statement with Yellow
If you're ready for a bolder statement that says look out world, I am here and ready to take on 2021, consider using yellow as your accent color. Having yellow in your home can create a space that is full of joy and positivity, not to mention, it really looks amazing with neutral grays!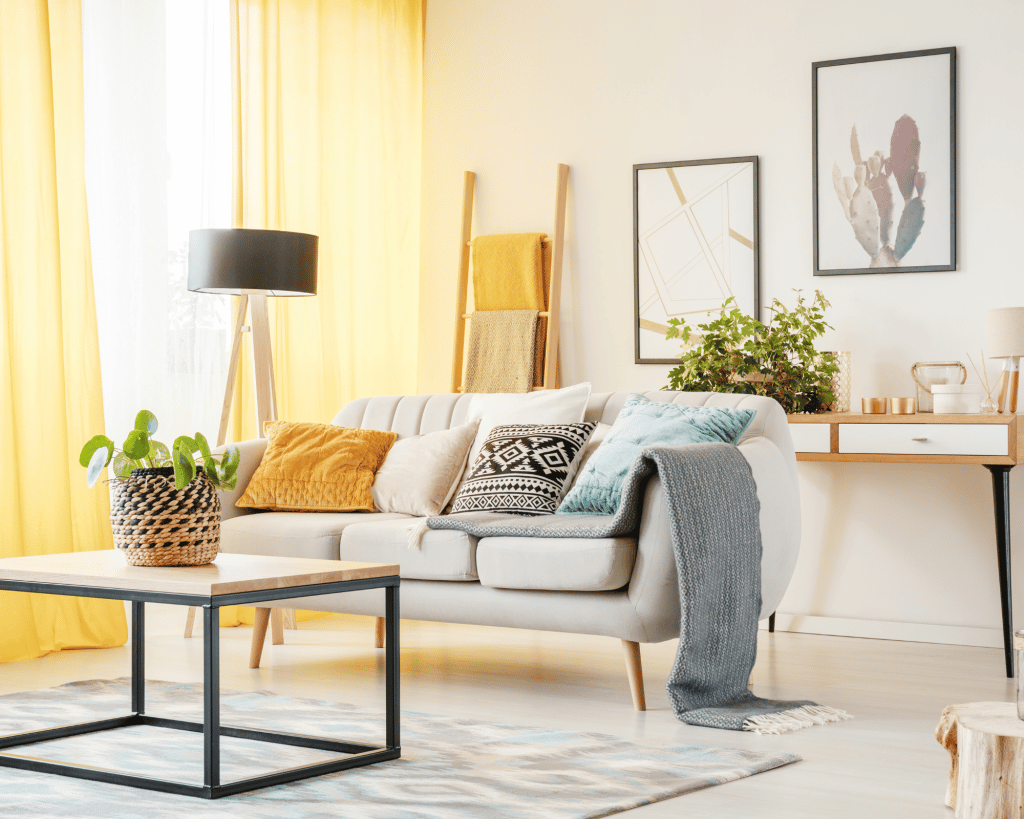 Be Bold With Bronze
We have been quite impressed with Sherwin-Williams 2021 color pick: Urbane Bronze. The sharp contrast that this brings into the mix of trending colors certainly makes one stop to say wow. Who would have thought that a mix of brown and grey could show so much strength? Pair the room with neutral colors along with natural wood and you'll have your own little getaway to find strength and comfort in.
So which is your favorite? Which color do you like the most? Let us know what you are thinking and we will be happy to help you roll smoothly into 2021 with fresh colors and perspectives!