First impressions. Whether we like it or not, they say a lot about us, right? That's why we don't take your exterior painting plans lightly. We know that it's the biggest contributor to your curb appeal, and we want you to love what you see every day.
Any painter can get the job done, but not every painter can give you the professional, long lasting look that our team of experts can offer you. So what's included in our process, and why will it last longer and make that brilliant first impression? 
Every Step Matters in the House Painting Process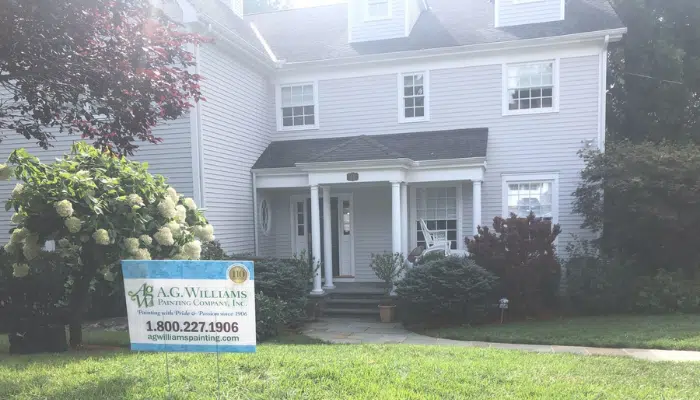 After years of sun and weather damage, it is important to us that we take a bit of time to prepare your house before the paint can is ever cracked open. Although it takes more time, it ensures that your home will look wonderful for years to come. 
Check out some of the steps that we take to make this happen:
Pressure Washing:

Over time, dirt, mold, and mildew naturally accumulate and we want to make sure that all of this is washed off and the surface is cleared and ready for fresh paint. 

Sanding:

Sanding heals a lot of wounds, while also removing old coatings that get in the way of secure paint adhesion.

Dry Rot Repairs:

Because painting over dry rot would be a waste that we are not interested in!

Removal and Replacement of Brittle Caulking:

Taking a little time to do this will ensure that unwanted pests and moisture will not enter your home.

Priming:

Priming the surface of your house will create the foundation that is needed for your paint to look amazing and really endure.

And last but not least (and certainly the most exciting part): painting!
Professional In All Ways
When you trust us with your home, we are not just going to promise a beautiful outcome, we are going to promise professionalism in every way. From quality in painting to protecting the areas around the paint site while respecting your space, our team of experts is ready to give you nothing but the best.
We are so excited to make your home look amazing as we dive deep into spring and summer! Contact us today so we can get you on our schedule and bring beauty to the exterior to your home!